5 Fast Facts about DJ Evan Kozin (Age 8)
Evan Kozin is one of the youngest DJs working the Young Hollywood circuit, at only 8 years old (he started at age 7). Coming from a musical family with mixed African-American, Guatemalan and European heritage, Evan has performed and DJ'd at major kids' events across Southern California and beyond. A piano player and vinyl lover, Evan produces with Ableton Live, Launchpad Pro and Logic Pro with a focus in EDM music.
This 3rd grader has also appeared in commercials for Lexus and Samsung, a Wiz Khalifa/DVLM music video and appeared in Brat's "Chicken Girls" Season 5. With his signature crop of red curls, Evan has also modeled in major brand campaigns for Adidas, Kids Foot Locker, Guitar Center, C&A, Uniqlo, Chili's and more.
His idols are Martin Garrix, Avicii, Kygo and Michael Jackson and his dream is to headline Ultra.
Here's 5 fast facts about Evan!
He's got big plans.
My ultimate goal is to be a big DJ, artist and music producer. I just love doing all those things and I want to spread love and happiness through my music! One of my big dreams is to one day DJ at Amsterdam Dance Event and Ultra Miami, Singapore or Korea (or any Ultra period!). I also want to do something different by being a DJ that also sings and produces, as well as collaborate with all kinds of cool artists.
It's very important to me to spread positive vibes and to help people as much as I can – whatever blessings God gives me I want to be sure to pass on to other people!
He loves DJing, except for THIS:
The hardest part about DJing is actually the preparation! I don't think people realize how many hours it takes to prepare a DJ set (especially when you're still learning like me). You have to find the songs, make sure they sound good and nothing's wrong with the file or the recording, make sure it's clean, make sure it fits with the vibe of the event and the crowd, make sure it sounds good with the other songs you have picked – it's a whole thing! It takes a long, long time and I'm not so crazy about that part. Maybe I'll grow into liking it, haha!
The best part about DJing is the actual show – it's SO fun to play music for everyone and see the crowd enjoying it. It's a big responsibility to be in charge of the party vibe and I take it really serious!
One day he felt extra breezy.
Oh my goodness. It's gotta be when I tore my pants at school from I don't even know what (probably soccer). Yes, I had a HUGE rip on the front of my pants (thigh area) and you could see my boxers. The worst part is I only noticed it at lunch and, instead of my regular table, I had been put at a table with all girls. I didn't even have a hoodie or something to wrap around my waist to hide it! I had to basically hop all the way to the office to wait for my mom to bring me a new pair of pants. Lol.
There are a couple of surprising things he wants to share.
I have a cool birthdate: 12-11-10. ;)
Also, I'm the only one in my family with red hair!
He doesn't like these perfectly ordinary foods!
Eggs or any yellow cheese (grilled cheese, mac and cheese.) Yuck! haha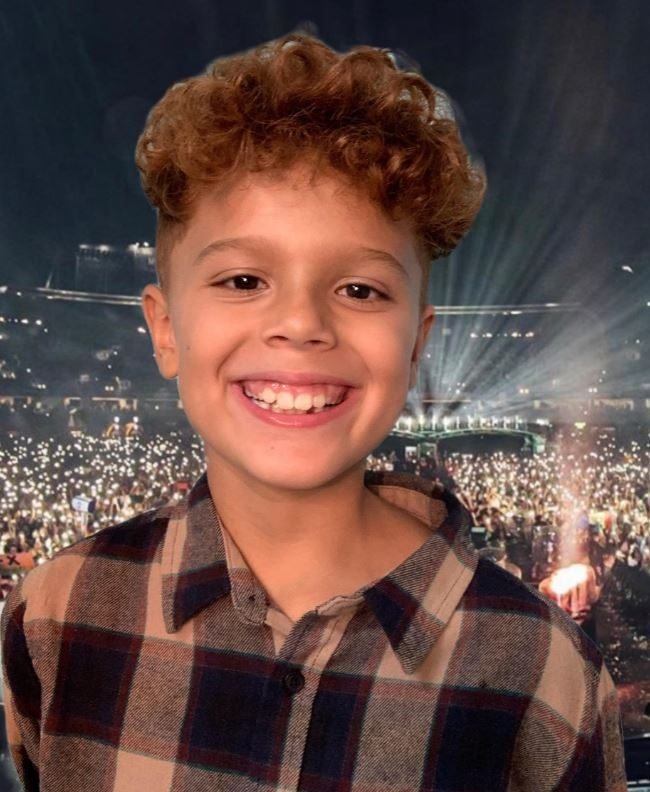 – Instagram: https://www.instagram.com/evankozin
– YouTube: https://www.youtube.com/evankozin
– TikTok: http://bit.ly/EvanKozinTikTok
– Facebook: https://www.facebook.com/evankozin/
– Twitter: https://www.twitter.com/evankozin