5 Fast Facts about singer Randy Locke
Singer Randy Locke is one of the artists on the SOS Foundation's 2020 SOS Tour, where emerging artists are provided a platform to perform with
mainstream performers and communicate messages of hope and perseverance to youth and young adults at risk of self harm, suicide, and homicide or who have been victims of bullying.
"My name is Randy Locke and I love expressing myself and music has provided me with an infinitely amazing outlet to do just that, so please stream my music and share so I can continue to afford stuff. Also, my heart is backward, and I am very grateful to be interviewed by you guys and appreciate the opportunity you have given me. "
Here's 5 fast facts about Randy!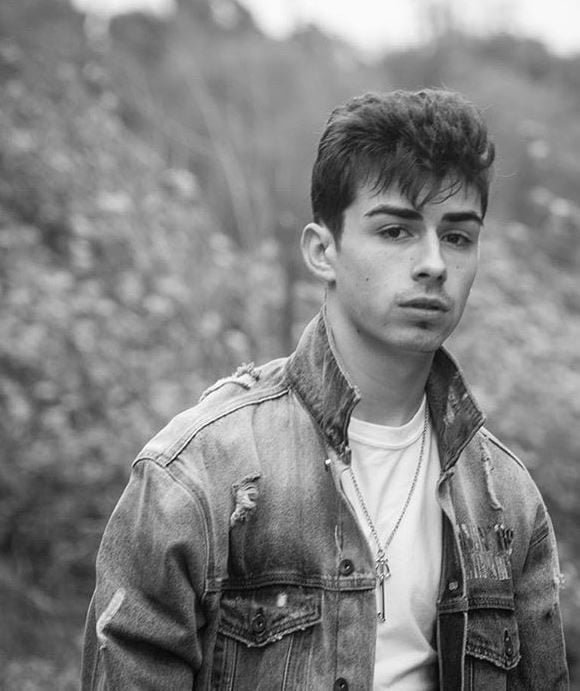 His favorite showbiz moment is _________
There are so many, but so far my favorite would have to be performing at the Roxy in LA and meeting some pretty incredible souls.
…but there are also a lot of pressures.
Honestly, there are unhuman amounts of pressure that come with these types of pursuits in life and it is one of the hardest things I've ever tried my hand at. I'm lucky to have an amazing and supportive team on my side but there are many times when it can be a lot to manage, or too much.
Embarrassing moments? This one might take the cake!
I once defecated in my pants when I was in the second or fourth grade on a class field trip and everyone knew about it. That was pretty bad.
Medical conditions haven't stopped him.
I have a medical condition and I was born with my heart being flipped or backward and the plumbing around it (ventricles I believe) were not flipped so I underwent some hefty open heart surgery when I was 2 years old. I also suffered from pneumonia and a blood clot in my heart when I was around 5.
He had a good answer when we asked if there was any music he was embarrased to admit he liked:
I really like "no more tears to cry" by Ariana Grande but I'm not very embarrassed about any of my music tastes. Music is music.
Selfie!
https://www.instagram.com/randylocke111/
https://www.youtube.com/channel/UC91yoWcUvt7Rv2ozFIsPZxA
https://www.facebook.com/RandyLocke111/
https://www.reverbnation.com/Randylocke
https://genius.com/Randy-locke-everybody-get-down-lyrics
https://music.apple.com/us/artist/randy-locke/1231134551
https://www.amazon.com/Everybody-Get-Down-Randy-Locke/dp/B081DQCT9B
https://www.iheart.com/artist/randy-locke-31577519/albums/everybody-get-down-83888949/