5 Fast Facts about teen chef Rhashad Lawery
Rhashad Lawery is seventeen years old and loves to cook just as much as he adores designing hats and bow ties. That's why he is affectionately known as Stylin' Chef Shad. You may remember seeing Rhashad on MasterChef Junior's season seven as one of America's Top 10 best home chefs!
Since the age of five, Rhashad has been whipping up creative recipes. At a young age, Rhashad began cooking while shadowing his late grandfather in his New York City restaurants. He worked the grill and pastry oven there, which allowed his creative juices to overflow. His signature dish, shrimp scampi with homemade linguini, has been featured in the Atlanta Journal-Constitution Newspaper and on FOX TV!
Rhashad's passion for history and politics has created a platform to lead his fellow classmates, organize community service projects, and compete in public speaking contests. Rhashad holds the winning Southeastern Regional Oratorical Champion title and serves as Vice President of Jack and Jill of America, Inc.
When Rhashad is not in the kitchen, he makes TikTok videos for over 350,000 followers! Rhashad lives to create content to make people smile.
Let's find out more about him with 5 Fast Facts about teen chef Rhashad Lawery!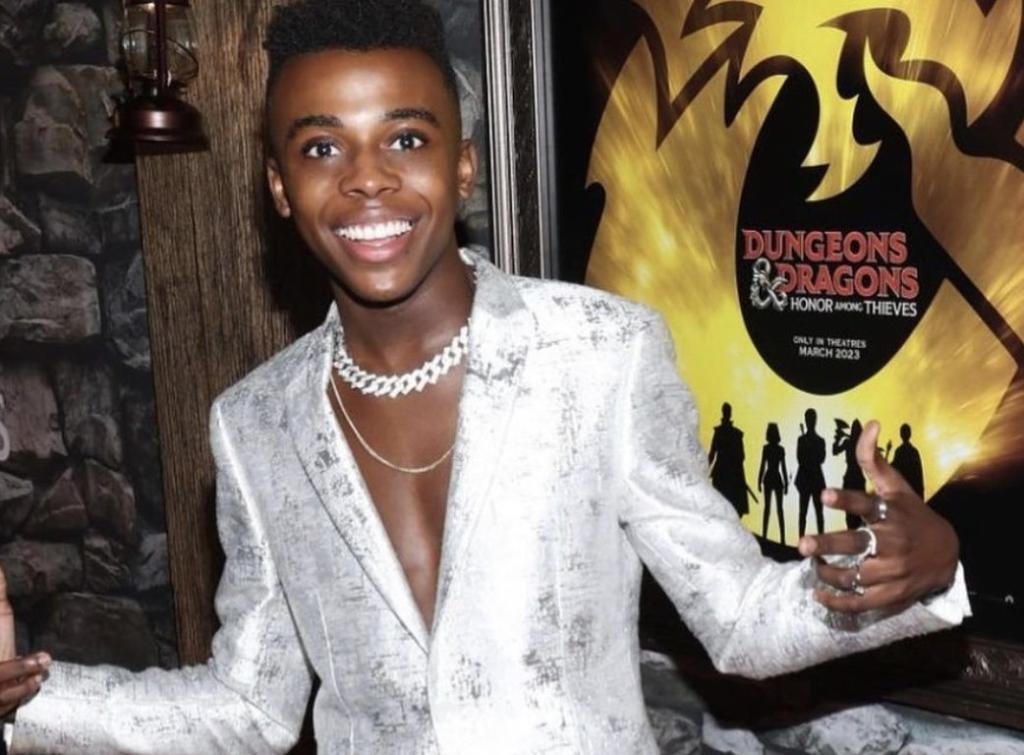 Working on Master Chef Junior was an incredible experience.
Being surrounded by exceptional chefs my age in an incredible atmosphere while learning from the world's best culinary experts was an unforgettable experience. Since I was young, I dreamed of being on MasterChef Junior, and after years of honing my skills in my grandfather's restaurant, I felt ready to compete. Stepping into the kitchen, seeing the extraordinary equipment, and meeting Gordon Ramsay, Aaron Sánchez, and Christina Tosi left me starstruck. The whole experience was amplified by forming lasting friendships with my fellow competitors and learning to thrive under pressure while embracing discomfort. I faced new challenges, like handling a live lobster, but ultimately produced one of the best dishes of the night. Participating in MasterChef Junior was truly one of the best experiences of my life, and I have no regrets.
His absolute go-to dish is one he's become famous for:
That's a tough question, but if I were to choose, I'd say my go-to dish is my signature dish, shrimp scampi with homemade linguine pasta. It's a recipe I've perfected over the years, and I'm always thrilled to see the positive reviews from everyone who's tried it. In fact, I even made it for my school as a part of my student council election campaign, and it was a hit! I still enjoy it several times a month, and the taste never gets old.
But THIS dish just isn't his thing:
I've always had a struggle with oatmeal – it's just not my cup of tea. As someone who isn't a morning person, I prefer to start my day with something a bit more invigorating. Plus, the soft and warm consistency of oatmeal just isn't for me. Although I have to admit, when I watch my older brother Quinn prepare his oatmeal with syrup and all the toppings, it does look pretty tempting. Unfortunately, every time I've given it a try, the texture just doesn't sit well with me. Let's say I've learned my lesson and stick to what I know I enjoy in the morning
We think his outfits positively DRIP!
Thank you! Fashion has been a passion of mine for as long as I can remember. One's style is an extension of their identity, and it's important always to put your best foot forward, whether it's a trip to the grocery store or a red carpet event. My mother has tremendously influenced my sense of style, and I consider her the best stylist out there. Her eye for detail and creativity has inspired me to push boundaries and experiment with my wardrobe. On MasterChef Junior, I worked with the talented Rhasheda Lawery, my mother, who helped curate my entire on-screen wardrobe. Her unique sense of style and ability to craft unforgettable looks left me in awe. It's an honor to work with such a gifted stylist.
He's got the SMARTS to back up his style SWAG and cooking TALENT.
I don't often reveal this side of myself on social media, but education has always been my top priority. Despite my online presence, I'm fully immersed in a challenging academic program with all AP and honors classes, extracurricular activities, taking numerous languages, and even being on my school's track team. I'm thrilled to have been accepted into the prestigious Harvard University Secondary School Program, where I'll have the opportunity to further my academic pursuits by taking courses in Calculus and Economics. Education is my passion, and I'm committed to achieving my goals through hard work and dedication!
BONUS: What he's got cooking next:
I'm excited to venture back into the world of culinary entrepreneurship and create a new business that truly reflects my personality. During my appearance on MasterChef Junior, I launched my successful brand cc, featuring my signature hats and bowties. However, I'm now looking to pursue my passion for unique flavors and start my line of hot sauce. I'm thrilled at the opportunity to share my love for exotic tastes with everyone, and I can't wait for people to try it!
Aside from cooking, I've always been passionate about skincare, and many people have complimented me on my clear skin. As someone with sensitive skin, I understand the challenges of finding the right products. That's why I'm embarking on a journey to create an organic, high-quality skincare line that caters to those with sensitive skin, just like mine. In 2020, I struggled with my skin and tried numerous products that were unsuitable for my skin type. I want to ensure that nobody has to go through the same experience and that everyone can have glowing, healthy skin. Keep an eye out for my upcoming skincare line.
Selfie!
https://www.instagram.com/rhashadlawery/
https://www.tiktok.com/@Rhashad
https://www.youtube.com/channel/UCXOaHr_W2qu0P3hYnpC72_w