Kanye West, Kendrick Lamar, Drake & More – Top 8 Most Anticipated Hip-Hop Albums for 2015
So Help Me God – Kanye West
What We Know:
The follow-up to West's polarizing industrial hip-hop album Yeezus, So Help Me God has been described by Ye during a Power 105.1 interview as "bars, songs, cookout music that just feels good … This album is embracing the music, joy. Being of service to the people. I just hope people like it and enjoy it." According to G.O.O.D. Music member Evian Christ, West requested Otis Redding, sample-inspired production: "He wants something that sounds a bit like Otis Redding, a bit like Mobb Deep." With Kanye dramatically re-inventing his sound every release, you can never be sure what his projects are going to sound like. We're excited nonetheless.
Release Date: TBD (Surprise Drop Rumored)
Singles:
All Day (Ft. Allan London & Paul McCartney)
To Pimp a Butterfly – Kendrick Lamar
What We Know:
After blowing up overnight in 2013 with his album Good Kid M.a.a.d. City (and following it up with his killer Control verse), there was a lot of speculation as to what Kendrick Lamar could do to top his last, seemingly perfect, release. It's 2015, and Kendrick's new album To Pimp A Butterfly, is here. Drawing influence from funk, jazz, and spoken word, this record is even more nuanced than his earlier projects, and really does require multiple listens to really absorb. Fans and Critics alike are raving TBaP as a breath of fresh air for any hip hop head just a little bit tired of the modern sound.
Release Date: March 15, 2015
Singles: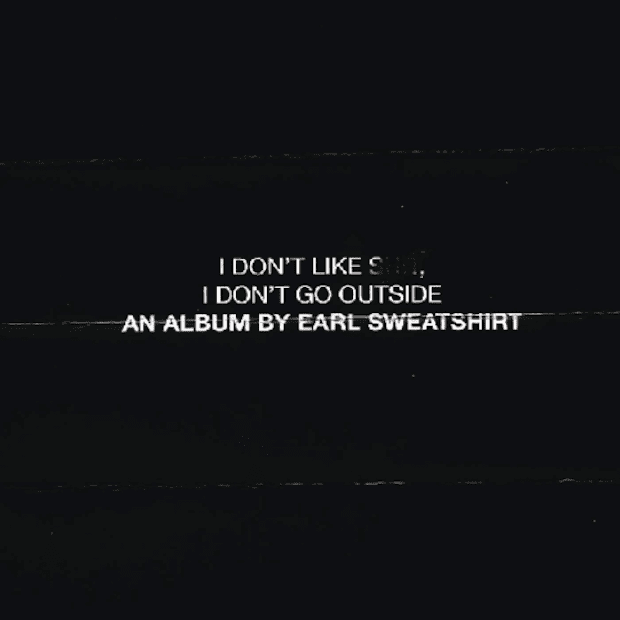 I Don't Like Sh*t, I Don't Go Outside: An Album by Earl Sweatshirt – Earl Sweatshirt
What We Know:
This is Earl at what might be his darkest; I Don't Like is depressed and moody, brutally honest at times, and that vibe is reflected heavy in the subject matter. Tackling topics like his final night with an ex, his absent father, missed opportunities, and even his feelings about distancing himself from Odd Future, this album hits you hard and heavy; it feels like depression. One of the most impressive parts of the release is the musty, sleepy feel of the instrumentals, original production all done by Earl himself. A very solid record overall, this is definitely a step in the right direction for Earl Sweatshirt
Release Date: March 23rd, 2015
Singles:
Meow The Jewels – Run The Jewels (& Friends)

What We Know:
All the way back in September, when RTJ's album Run The Jewels 2 was released, fans assembled on Kickstarter, with the intention of funding a new remix version of the album. The twist? This iteration of RTJ2 would be re-recorded using only cat samples. Like that, Meow The Jewels became an internet phenomenon, with people even outside Run The Jewels' fan base funding the project just to hear what promised to be a hilarious, albeit ridiculous, result. El-P and Killer Mike jumped on the opportunity very quickly, and promised to give the money raised to support "the families of those who have lost their lives to police brutality this year", as well as a number of animal related charities. Better yet, artists like Just Blaze, Alchemist, Geoff Barrow (from Portishead), and feline celebrity Lil' Bub have all agreed to contribute to the album. Is it too soon to call Meow The Jewels album of the decade?
Release Date: TBD
Singles:
Chance The Rapper x The Social Experiment – Surf
What We Know:
After making a huge splash in the hip hop scene with his 2nd mixtape Acid Rap, Chance the Rapper is back, this time teaming up with band and production group The Social Experiment for another free project: Surf. From what we've heard so far, Surf is supposed to be even bigger and more musical than his previous projects, focusing the talents of each member of the group into one cohesive project, rather than just a focus on the rapping. Chance himself says this of the project in an interview with Fader: "Every record has like 50 people on it, the idea is to make a singular, four-minute-and-30-second song that feels like a year's worth of music."
Release Date: TBD
Singles:
Sunday Candy
Lil Wayne – Tha Carter V
What We Know:
Announced all the way back in early 2012, with a promised release in 2013, The Carter V is Lil Wayne's purported retirement album. What should have been a simple release, however, has turned into somewhat of drama-fest, with multiple delays in the album dropping, Cash Money Records taking the album hostage, and a lawsuit filed against Birdman by Lil Wayne for $51 million dollars. As an apology to his fans, Wayne self-released a mixtape titled Sorry 4 The Wait 2 in order to tide them over until the album dispute settles; However, fans are still finding themselves thirsty for new Weezy
Release Date: Ask Birdman
Singles:
Start a Fire (Ft. Christina Millian)
At.Long.Last.A$AP – A$AP Rocky
What We Know:
Executive Produced by Danger Mouse, At.Long.Last.ASAP features collaborations with FKA Twigs and Clams Casino, and according to an interview with Billboard, this project seems to be Rocky at his best and most experimental: "People really don't know the other side of me. The deeper side, the more musical side, the more intellectual side. When I first came on the scene it was more of this trendy, bourgeois, pizazz attitude. That's still me but at the end of the day I think that kind of overshadowed the whole purpose of me doing what I do. I'm an incredibly diverse artist, I'm a universal artist. At least that's how I see it." And according to another interview with GQ, "there's Rocky's signature jet-setting swag and the usual fashion shout-outs, but you can also hear psychedelic '60s London and introspection. You hear Rocky singing. And acoustic guitar." While the new direction Rocky is taking his music might seem out of left field for some hip hop heads, fans are all excited to hear what he comes out with next.
Release Date: May 26, 2015
Singles: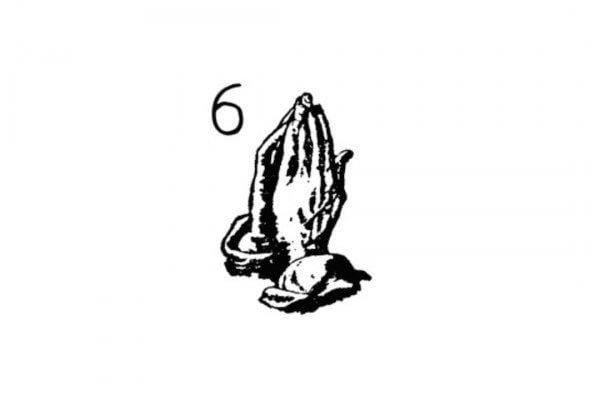 Views From The 6 – Drake
What We Know:
The second Drake album scheduled to be released this year, and successor to If You're Reading This It's Too Late (IYRTITL's title being a dig at Birdman). Not much is known about this project, which comes as no surprise; No information regarding his last release was revealed by Drake officially until the day the project dropped: tracks from the album were teased through a short film called Jungle, and the project wasn't officially announced until the day of its release. Even with a release as cryptic as that, Drake sold about 495,000 in three days, and his next official album is bound to do better. We have no idea how it's going to play out sonically, but there's a good chance there'll be mention of women, and his sensitivity.
Release Date: TBD
Singles:
How About Now