Nickelodeon Kids Choice Awards Fun at Hollywood and Highland
So Nickelodeon's Kids Choice Awards are happening this weekend, and to celebrate, Nick and Toyota partnered to set up some fun activities at Hollywood and Highland this week — so of course we went to check out the action and GET SLIMED! Scroll down for the video of our junior reporter Keira Pena getting just that, but first some pics.
First how cool is this Spongebob Sienna? Pretty cool, that's how cool it is. You got to sit in it and get your picture taken.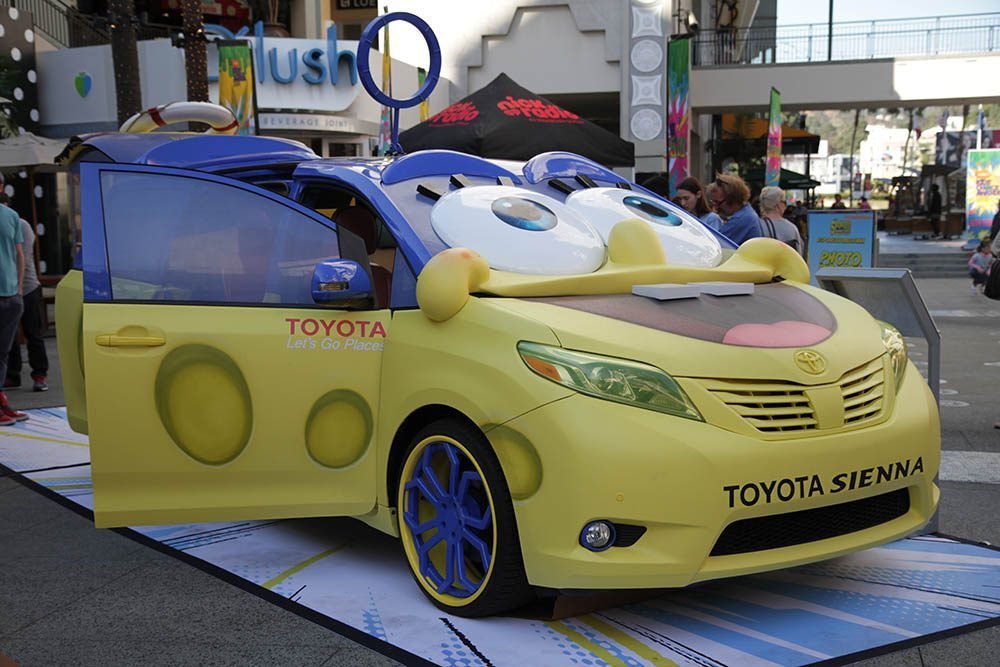 Here is an overview of the scene. You can see more stuff in our video below (keep scrolling).
They had fun stuff to do, like this animated GIF maker thingy.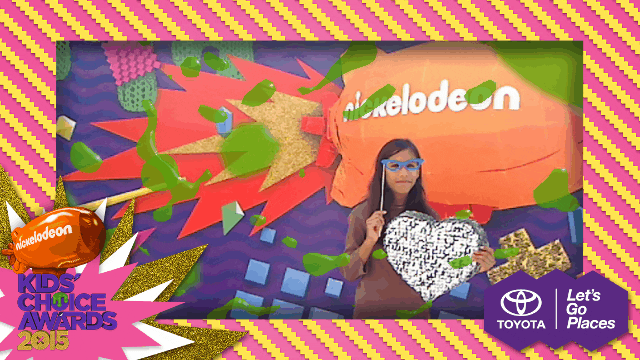 And here is Keira getting ready for some slimage. If you want to see her get slimed, watch the video below!
Here is the video!
Check out more Kids Choice Awards action at http://nick.com/kca