3D Printing Projects That Broke Guinness World Records
You may already know how 3D printing works, and you may even use an at-home printer to create things like gaming models. These are a few of the epic 3D printing projects that broke Guinness World Records, and they're just a glimpse of what's possible in the future.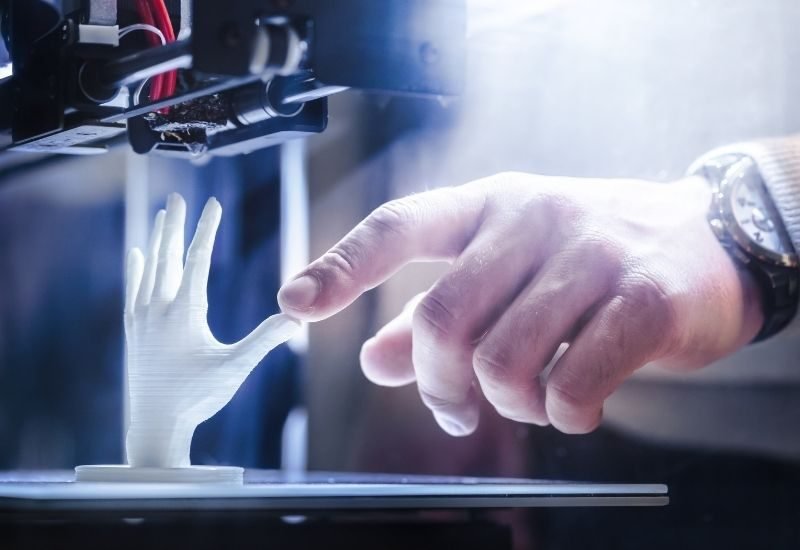 Tallest 3D Printed Sculpture
A British YouTuber named James Bruton set out to win a Guinness record, and succeeded with a nearly 12-foot 3D printed sculpture of a human. Specifically, himself. It took 500 hours and two printers working nonstop, but Bruton got his record. The only thing it seems to be missing is his glasses.
Smallest 3D Printed Sculpture
On the other end of the spectrum, the U.K.'s Jonty Hurwitz printed a human sculpture just 80 by 100 by 30 microns; the whole thing is about the diameter of a human hair. The first teeny statue actually disappeared, probably crushed by a finger.
Largest 3D Printed Item
Researchers from the University of Maine 3D printed a 5,000-pound boat—all in one piece. The 25-foot-long pleasure cruiser set the record for the largest single 3D printed part. The university earned another record for printing it on the world's largest 3D printer.
First 3D Printed Home for Mars
It's not actually built yet, but this design won NASA's contest for a project that could be 3D printed on Mars. It will only use materials from the surface of the planet. The result is a vertical structure that looks kind of like a beehive, with four sleeping pods for astronauts. NASA handed out millions in prize money.
First 3D Printed Heart
In recent years, most industries have been 3D printing with metals and plastics. But scientists have been focused on 3D printing with actual human tissue, so they can create organs for transplant. The first successful heart has already been printed in Tel Aviv, Israel, complete with cells, blood vessels, ventricles, and chambers. But it didn't benefit any patients; it was just the size of a rabbit heart.
Printing with human tissue is proof that there may be no limit to the 3D printing projects that will break Guinness World Records. Technology can already print food products like frostings and cheese, as long as they're almost mashed down to liquid first. Some machines are even printing pizzas, but the question is: how does it taste? The jury's still out on that, and Guinness is probably waiting for the first 3D printed pizza in space.