5 Fast Facts about actor Jake Katzman
Jake Katzman starting acting professionally at the young age of six. He has been honored to work alongside of some of Hollywood's Greatest Legends. He is known for his extensive work in television, major feature films, as well as a principal role on Broadway in the musical "Kinky Boots." He is a singer, songwriter and musician and his original music is streaming on most music platforms.
Jake is the host for his upcoming show #JustJake which is about "Good Kids Doing Great Things," produced by Busted Bear Productions. Jake's new movie titled Team Marco directed by Julio Vincent Gambuto was just voted "Audience Favorite" at the Mill Valley Film Festival.
Here's 5 fast facts about Jake!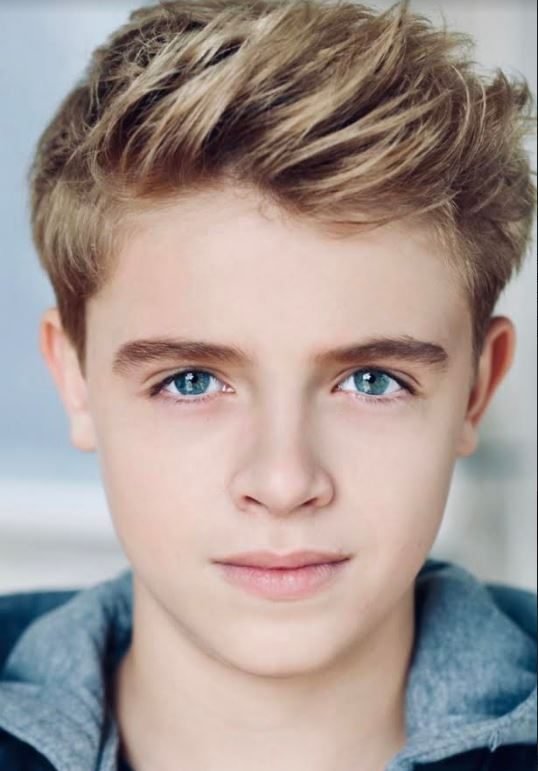 He's worked with some big names already.
Working with Brendon Urie (Panic of the Disco) on Broadway in Kinky Boots. Brendon would mentor me on my music and we would play video games in his dressing room. Also working with Glenn Close was so much fun. Working along side Glenn Close was magical. In between takes I would get to play with her cute dog.
But there's ONE thing he isn't too fond of about show biz.
Balancing work and school. I go to public school when I am off from work and it is really important to me to get good grades.
Some of us can probably relate to his most embarrasing moment.
I wore two different sneakers to school and had to run the mile in gym. Lets' just say the two different sneakers made me off balance and I was one of the last to finish.
He plays team dodge ball.
I play on a dodge ball team when I can at trampoline park.
No raw fish for him.
I pretty much eat everything but Sushi. It looks good, but just can't do it! Candy Gummy Sushi is Epic!!!
https://www.instagram.com/jakekatzman/
https://www.facebook.com/officialJakeKatzman/
https://www.snapchat.com/add/jakerkatzman
https://www.youtube.com/channel/UCfm07lL92kXH41oXqpiGa_w
https://www.imdb.com/name/nm5033162/
https://twitter.com/jake_katzman
https://open.spotify.com/artist/57bdHWH8ERgI4bN2vvCa5R?si=QOy3kfqrSMq4MJe8NKcJFA