5 Fast Facts about actress Briana Roy
Briana Roy is a Florida native born on August 14th, 2005. She is an actress and model and is also an Ambassador for L.A. Zoo.
Her feature film called The Forgiven, in which she played the role of Bendu William, is currently on Amazon Prime, and a web series called Soci Circle is coming soon. She also just got signed with Photogenics, one of the top modeling agencies in Los Angeles.
Here's 5 Fast Facts about Briana Roy!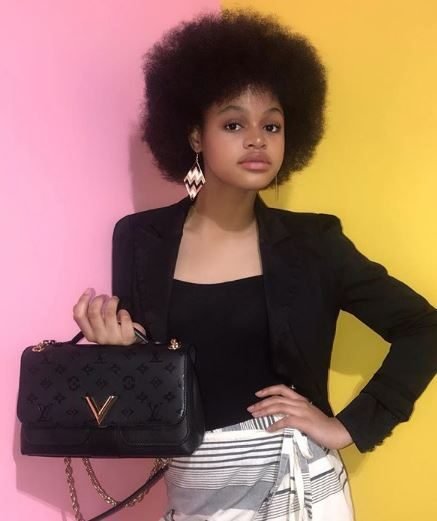 Her sister, fellow actress and model Jenasha Roy, has a shoe problem.
I would say the only habit of my sister that drives me crazy is when she leaves shoes all over the place
She claims to never have been starstruck, except maybe this story shows she might have been just a little lol:
Oh no, but I saw Keanu Reeves at the premiere of Always Be My Maybe. He was literally on the blue carpet not too far from me while I was being interviewed. I was like OMG! He is literally a few feet away from me and then he was passing behind me and I wanted to say hello but was kind of shy and he said "I love your hair" and "You look beautiful," and I was like WHAT? KEANU REEVES just said that to me OMG! this is awesome.
There is one thing which is always part of her makeup repertoire.
One makeup hack that I use constantly is always having Q-tips .
She is 13 going on 30? 40?
One thing that people would be surprised about me is they don't know I can really cook and also I have a gray hair at this early age lol.
She has an unusual guilty pleasure.
Uh guilty pleasure: I love eating hot chips covered in chocolate
Le selfie du Briana: