5 Fast Facts about DJ/Producer DJ Blitz
One blue box, two blacked-out eyes and a cute smile — say hello to the new dance hip-pop artist DJ Blitz!
"I'm an Anonymous DJ and i just want to make the best music to keep the EDM culture LIVE"
[
‿
]
DJ Blitz is an American electronic music producer and DJ who started getting noticed by playing small birthday parties and by releasing remixes of songs by Galantis & Hook N Sling.
The anonymous producer/DJ, inspired by famous electronic producer/DJ Marshmello, has wanted to be a DJ since the year 2016 when Marshmello dropped his song "Alone." Unable to go the Ultra EDM festival that year to see his hero live because he was too young , he instead worked on his craft and began releasing music. His biggest hit called "Love Me" is from his second album called Future 2, released in 2020.
He is taking the music industry to a new level with new tracks coming very soon on an album called Future 3 with an outer space theme, a return of Vampi, and "MORE BASS!"
On the live front, DJ Blitz has an upcoming show in South Florida on June 10th with DJ Chris.
Here's 5 fast facts about DJ Blitz!
EDM has unleashed his creativity as an artist.
The best thing about being a producer is you can create whatever you want based off however you think. I love being a DJ because it allows me to express how I play my music.
He prefers to remain anonymous.
I choose to hide my identity for many reasons, one of them being I'm a creative and fun person. So, I was drawing something new and came up with a rectangle box with rectangle eyes. After understanding it was too big, I changed to squares and ever since then this brand is everything to me.
One thing he wishes he knew when he FIRST started:
Advertising was much cheaper back then, so I wish I knew so much about advertising back then like I do now. 
He's got a winning mindset.
Lets just say when I want something, I make it happen no matter what. I never give up even at the worst of times.
His Top 5 Tracks at the moment are:
Wolf attack
Galantis Love on me remix by DJ Blitz
Galaxy blast
Sunset
And my album Future ll
Selfie time!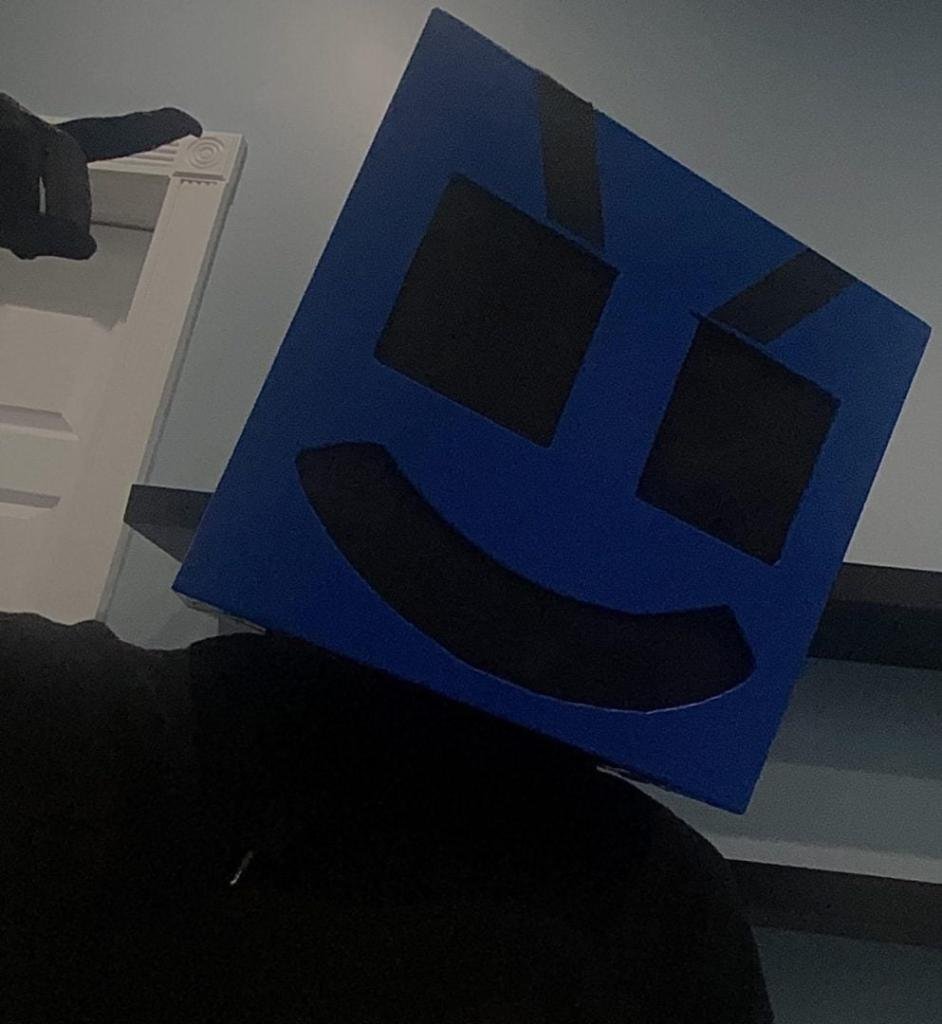 Follow DJ Blitz
https://instagram.com/imblitzmusic
https://soundcloud.app.goo.gl/ii8pDdy62N7iuMWx8
https://vm.tiktok.com/ZTdsjjm3B/
https://twitter.com/imblitzmusic
ALBUM: https://music.apple.com/us/album/future-ii/1566366450
https://open.spotify.com/artist/35SP7BJaBz0Awhbgien3yk?si=sPLtshiQRn-JR7b9VWorZw