5 Fast Facts about singer Caroline Grace
14-year-old Caroline Grace is reminding the world, and other kids her age, that we have to come together to make the change we want to see in the world with her debut release, Open Your Mind.
The 8th grader from Cincinnati, Ohio is sharing her first original song, produced and co-written by recording artist Alex Angelo, along with a powerful music video that advocates for equality and urges listeners to do what is right during these divisive times.
Caroline shares, "I was inspired to write this song when COVID-19 hit the US and I started seeing it dividing groups of people. Instead of trying to come together to work on this problem that affected all of us, there was a lot of blame and judgment. Then, when the attention shifted to racism in this country, I saw even more divide. This continued with PRIDE month in June. The idea behind this single was to accept other people for who they are, come together, and make a change. Instead of bringing others down, we need to raise each other up and come together."
Here's 5 fast facts about Caroline Grace!
She's new to the industry but loving it already.
Releasing this song has already been an amazing moment for me. I am just getting started, but I have done several theater productions. A favorite of mine was playing Ariel in The Little Mermaid. I love being on the stage and singing!
She somehow survived THIS mess-up in front of a lot of people:
One time, I was on-stage during a theater production, and someone totally missed their cue. I was supposed to fall, and he was going to catch me-but he wasn't there! It was terrifying! But I had to improvise, and learn from it, and realize that the show must go on!
Respecting others is important to her.
I just think it's important to respect everyone. We are all going to have very different opinions, and I think we need to listen to each other, grow and learn. It's important to stay peaceful and try and see where others are coming from.
Dinner at her house must be amazing!
I am a quarter Korean. My grandfather immigrated. My mom makes the absolute best Korean bbq.
She's got great taste in pizza.
I love NY style pizza. I love folding it, and I love it dripping with cheese – no other toppings… I can take down some SERIOUS pizza!
Selfie time!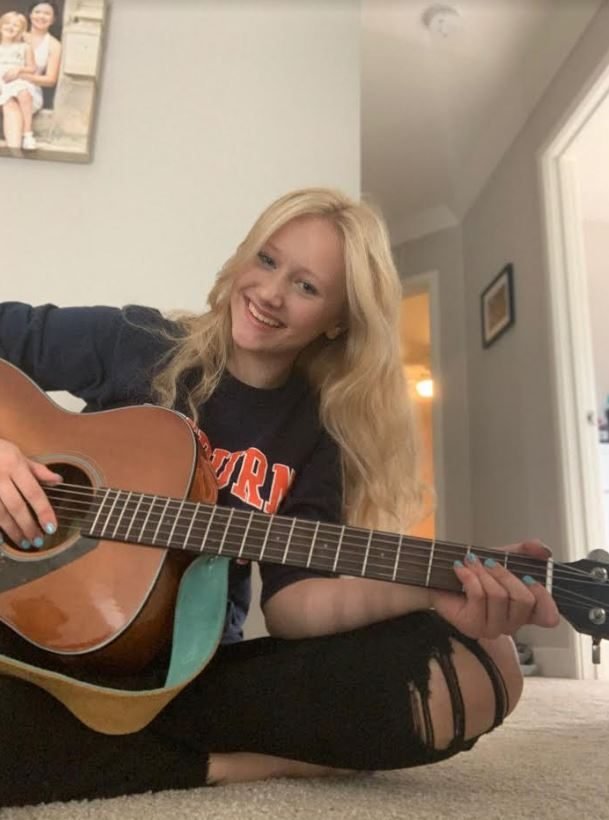 https://www.instagram.com/caroline.grace.music/