5 Fast Facts about singer Rachele Royale
Rachele Royale is a recording artist, songwriter and brand influencer. Rachele has four singles that received placement on the soundtrack for the feature film ½ New Year (Comedy Dynamics Network). Her music has played on Sirius XM worldwide, MTV and Vh1 and is released on all streaming apps. Her first full-length album was produced by legendary rock producer Mutt Lange (Shania Twain/Muse) with two singles that went on rotation 11 times/day on national radio stations.
She also acts, known for her role on ICE with Jeremy Sisto and Donald Sutherland. Her music has been featured on My Music Challenge (104.3) with Mario Lopez, the TV Series Hit The Floor (as a dance number choreographed by Michael Rooney), (VH1/BET), and on NFL/NBA half-time shows. Her single Tap Dat music video was directed by Madonna's choreographers Eight & One Productions & features tap crew Syncopated Ladies. She has over a dozen recorded songs available on iTunes, Spotify and more.
Here's 5 fast facts about Rachele!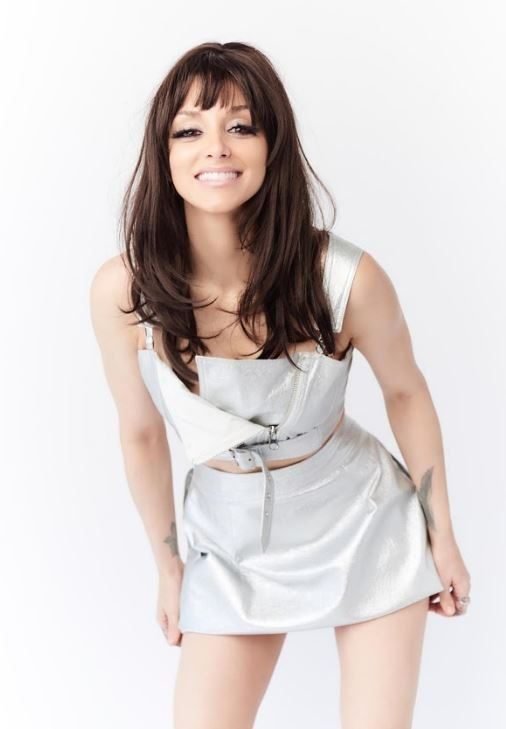 One particular thing really gets her stoked.
Hearing my songs on the radio for the first time is by far my most cherished moment! There's a compilation video on YouTube of all the screaming/crying moments haha
She's got great advice for anyone who is too hard on themselves (like she used to be).
I grew up competing as a dancer. When you are training to win, you are constantly being critiqued and told what your weaknesses are. My internal dialogue was "you're not good enough" "you need to lose weight" "what do they think of me". My advice: LOVE YOURSELF!!!! Find mentors and loving human beings to guide you through the trauma. Reach out and talk about how you feel. Keeping it a secret is the most dangerous way to lose yourself. There are people out there who want you to share your story.
Her most embarrasing moment is __________
Forgetting the lyrics to my own songs on stage 🙂
She's got some bars.
I can rap, and have quite a few songs with hardcore rap verses.
She was using THIS app too much, so got rid of it:
GrubHub!! Buying groceries is way cheaper than delivery apps!

SOCIAL MEDIA:
www.spotify.com/RacheleRoyale
www.youtube.com/RacheleRoyaleMusic
www.instagram.com/RacheleRoyaleMusic