5 Fast Facts about singers Hello Sunday
Hello Sunday's Myla Finks and Chelsea Glover made their national debut on NBC's Season 17 of The Voice, when they received an enthusiastic chair turn from Kelly Clarkson. This initial confidence launched Hello Sunday into becoming the record-breaking sensation they've become. With Myla 14 yrs old and Chelsea only 13 yrs old during their Blind Audition, this made Hello Sunday the youngest duo in the history of the show.
As their journey continued on, they brought both Taylor Swift and Kelly Clarkson to tears with their performances, gained the very first 'Wild Card Save' by popular vote from The Voice's audience and advanced through to being promoted to the coveted Top 8 Semi-Finals.
Hello Sunday recently debuted their first new single I Like It available on all music platforms now.
Here's 5 fast facts about Hello Sunday!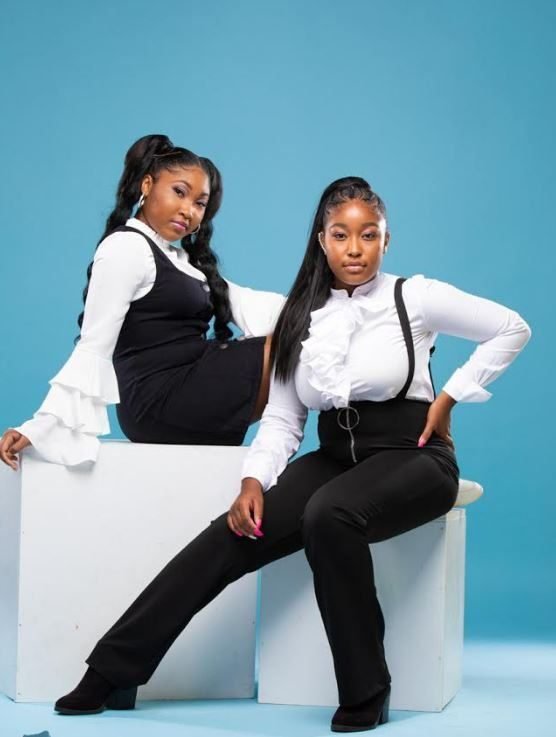 The Voice was an emotional experience.
Chelsea: The most emotional part of The Voice journey was performing Stone Cold. It was a struggle because I was singing about my condition being a type 1 diabetic.
Myla: Me and Chelsea were both very emotional, because we had to talk about her diabetes and how it impacts Chelsea daily.
They wouldn't change a thing about how it turned out.
Myla: Looking back on the experience even though me and Chelsea didn't win, I wouldn't change a thing about what happened because Chelsea and I gave it our all and we went out there and had fun.
Chelsea: Jake deserves to win and I feel like we already won by just being in the top six.
They both seem to have an issue with gravity.
Chelsea: The most embarrassing moment I had was during school. I was talking with my best friend and we were heading to class. I wasn't paying attention and I fell down the stairs while all of the kids were looking at me. I won't lie it was funny and painful at the same time. The old kids were laughing at me and I kinda joined in because I'm just clumsy.
Myla: My most embarrassing moment was when me and my best friend fell down the bleachers in front of the whole gym.
There are a couple of things you might be surprised to know about them.
Myla: People would be surprised to know that I can wiggle my ears.
Chelsea: Something people would be surprised by is I am an introvert. I can be very quiet at times, but once you get to know me, you'll notice I start to come out of my shell.
Each has a food they don't like, but Chelsea is especially passionate about NOT eating THIS:
Chelsea: One food that I refuse to eat are chitlins. My dad's side of the family LOVES IT, but I just think it looks gross, it looks disgusting , and just the name alone irks my soul.
Myla: One food I refuse to eat is anything with cooked fruit in it.
Selfie time!