5 Fast Facts with voice actor Sean-Ryan Petersen
Sean-Ryan Petersen is a series regular on Cartoon Network's show VICTOR AND VALENTINO, which premiered in March 2019. He voices Valentino in this series which has received stellar reviews. His has also appeared on BLACKBOX TV and DIVE OLLY DIVE! as well as GAME SHAKERS, CLIQUE WARS, SHOULD I DO IT, and many more.
Sean-Ryan is passionate about giving back I his free time and loves working with Children's Hospital and No Kid Hungry.
Here's 5 fast facts about Sean-Ryan Petersen!
He says voice acting is more challenging than it appears.
If I had to choose one challenging part of voice over to make people aware of, it would be having tons of available voices. Being a voice-over actor requires you to fill many different roles from a dragon to a gnome and having voices for those creatures and anything in between. This will separate you from everyone else. Not only do you need to have those voices but you also need to be able to maintain them with some degree of skill. No voice is perfect and that is something I work at every day.
He wants Ryan Reynolds to play him in a movie.
Ryan Reynolds. Do I look like Ryan Reynolds, well not exactly, but I do love him and I vibe with his sense of humor. Of course, I would only really need his amazing voice as I would like to have the movie animated instead of live-action. Also the narrator would be Morgan Freeman hands down with plenty of 4th wall breaks with myself playing the occasional side character. 😀
Disney and Japanese animation top his list.
Animation is what inspired me to be a voice actor so I have a long list of movies and shows. Three of my favorites were Pokemon, Digimon, and the original Yu-Gi-Oh tv show. As for films I actually enjoyed some lesser but, in my book, amazing Disney animated films such as "Atlantis" and "Treasure Planet." For the past couple of years though I have been watching a lot of anime/Japanese animation which is really good. "Kimetsu no Yaiba" or "Demon Slayer" is my favorite summer anime.
He's got a cool pro-tip for aspiring actors you might not have thought of.
I am an avid DnD player or Dungeons and Dragons. My friends have recently gotten me into DnD and since then I am actively participating in several campaigns playing vastly different characters. Voice Actor Pro Tip: playing DnD and creating characters is a great way to develop fantasy creatures, monsters, and many different races (dwarves, elves, goblins) voices. ; )
He loves crunchy fried potatoes.
Not exactly the proudest to admit that but I love french fries. Whether it be waffle fries from Chick-Fil-A or fresh McDonald fries I can eat them at anytime. If I had to choose a food that would be considered an actual meal, then I love finding and eating ramen. Ramen can be prepared and customized so many different ways that I find myself enjoying new flavors every time I walk into a new ramen bar.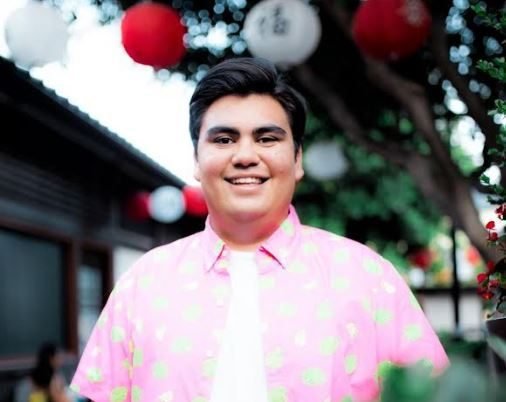 http://twitter.com/seanryanmlp