8 jackets that add the perfect finishing touch to your outfits
Style varies from person to person. We all interpret style differently. Some lean towards a minimalistic aesthetic, whereas others like to keep it bold and beautiful.
Jackets are the ultimate accessory, period. Jackets are possibly the most frequently worn garment in your closet, be sure to choose wisely and well. Your choice of jacket depends on your preferred style aesthetic and your individual needs.
You can choose your favorite from an assortment of jacket styles – every jacket harbors its own unique personality. The following is a list of eight jackets that add the perfect finishing touch to your outfits.
Let us get started.
1) Trench Coat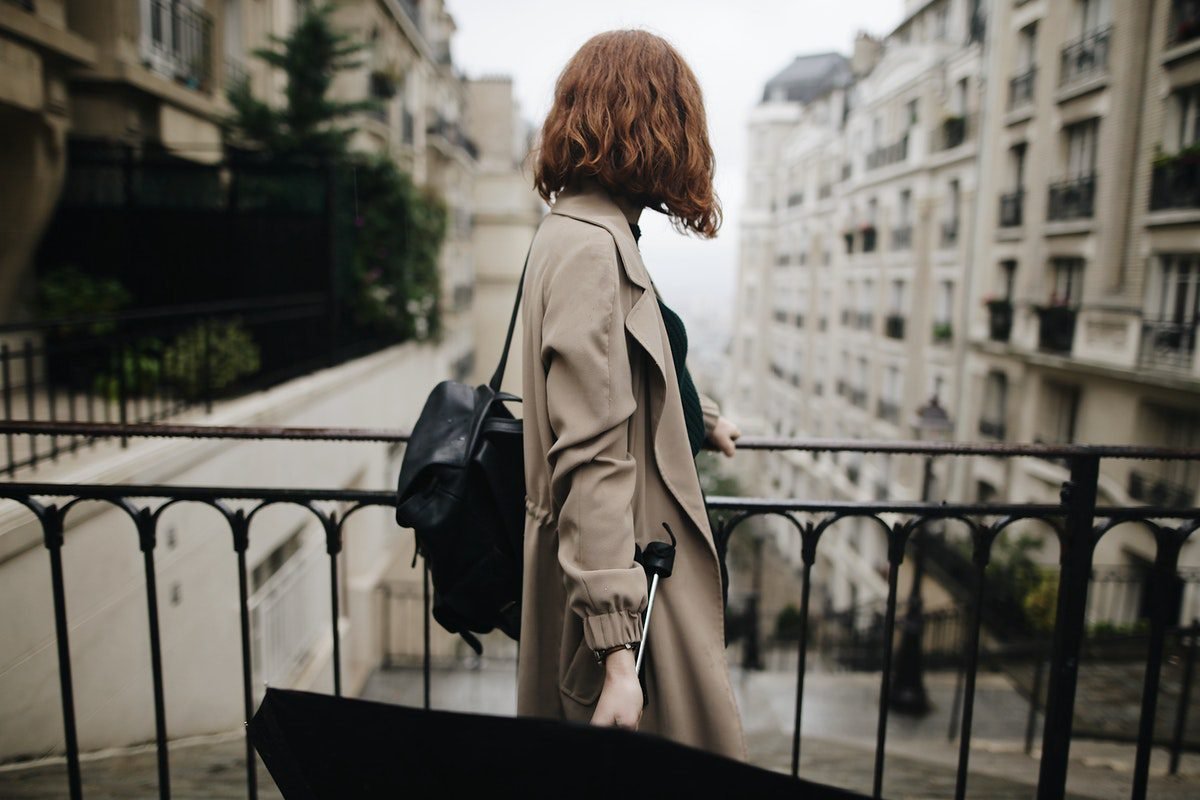 A trench coat is the most timeless essential every woman should have in her arsenal. The elegant camel toned trench coat is the perfect accessory to complete any ensemble. Chic, sophisticated, and versatile, a camel trench coat has stood the test of time and continues to be a universal favorite.
Not only are trench coats incredibly classy and elegant, but they also keep you warm and comfy, making them perfectly suited for the colder months. Drape your trench coat over your outfit of choice to add a hint of elegance and class to your look. Pair them with ankle boots or pumps, and you are set to head out.
If you wish to try something new, we suggest opting for a neutral-toned number like black, navy, or charcoal grey. If you want something a little more outgoing, you can try your luck with bold colors, too; whatever fits your fancy. Regardless of your inclination, trench coats are a timeless staple that will remain forever in style.
2) Leather Jacket
Leather jackets are the ultimate accessory. They work in just about every social setting. You can wear a leather jacket to give a casual dress an edgy upgrade, or wear it over a formal outfit to make it more fun. A leather jacket is that one garment that looks good with everything. Moreover, they are super warm and comfy, so there is not much to complain about really.
Leather jackets come in a wide selection of styles catering to an array of aesthetics. From the classic bomber leather jacket and edgy racer jacket to the traditional leather coat or the outgoing fringed number, every leather jacket exudes a unique and unmatchable aura.
Regardless of your personal preference, all these bestselling jackets turn heads in every crowd, so if you wish to invest in one, now is the time.
3) Denim Jacket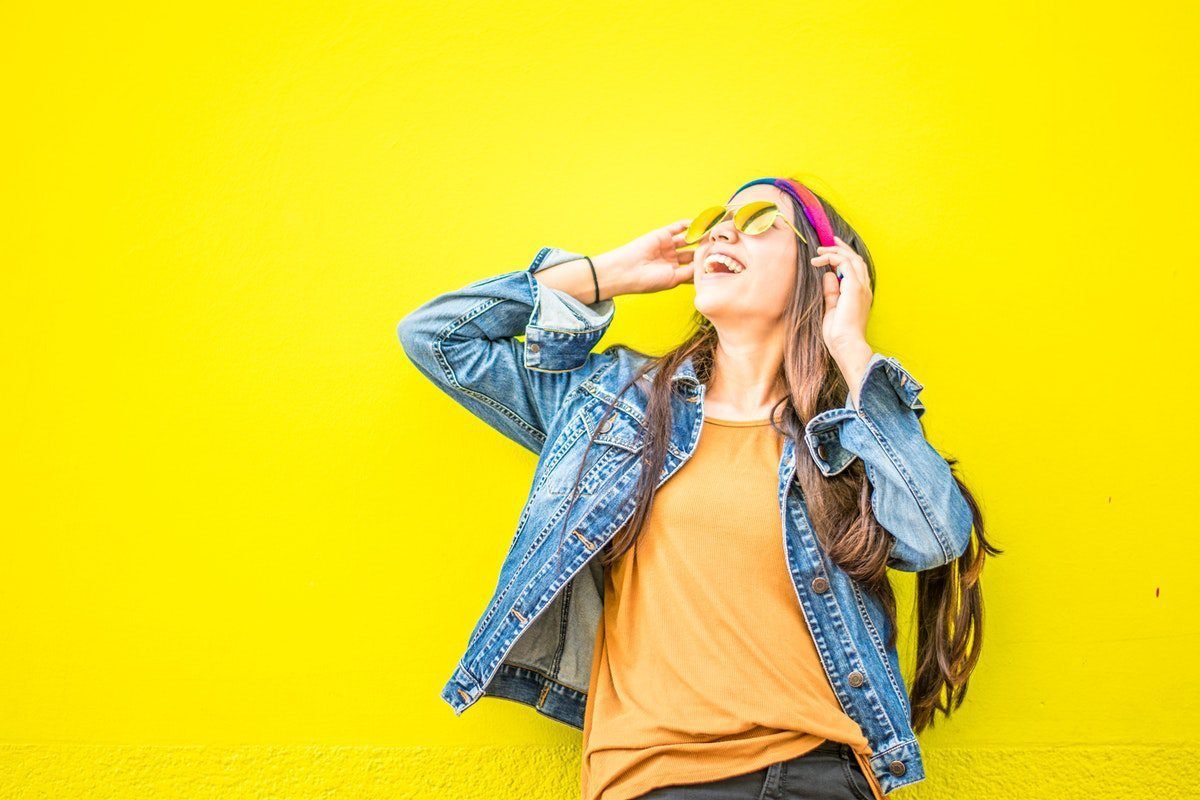 Everyone loves denim. The epitome of casual comfort, denim is rough, tough, versatile, low-maintenance, and super high fashion. Much like your trusty pair of denim jeans, a denim jacket is a staple every girl needs in her life.
Denim jackets look fantastic with just about everything from jeans to dresses. You can opt for a basic looking jacket or something more outgoing like a sleeveless, bedazzled, or distressed denim jacket. Find your favorite style and incorporate it into your everyday wardrobe to look like a fashionista.
4) Bomber Jacket
Bomber jackets are the perfect amalgamation of casual comfort and chic fashion. They radiate confidence, they are versatile, and they complement a variety of ensembles like nobody's business; what's not to love about them?
Style your bomber jacket with anything from pencil skirts to ripped jeans. Warm but wearable all year round, you can wear them on their own or layer them with other pieces for added comfort.
5) Wool Jacket
Wool jackets feel like a hug. Warm, comfortable, soft, and fuzzy, a wool jacket is comparable to a blanket. Nothing combats the cold like a woolen jacket, after all.
If you are not super convinced about a wool jacket, you can opt for something lighter like cashmere. Cashmere looks and feels incredibly luxe, and it is pleasantly warm. If you are looking to treat yourself, a cashmere sweater is just what you need.
6) Overcoat
Overcoats are the true embodiment of winters. Overcoats exude class, sophistication, and elegance. A quintessential part of winter wear, an overcoat is one garment that guarantees use. Needless to say, it is worth the investment.
The best part about overcoats is their versatility. You can wear them with absolutely anything underneath; the coat will hide it. Let's admit that we all have lazy days when we just want to lounge in our pajamas. On such days, let your overcoat come to your rescue. Wear your overcoat on top of your PJs. Put on your boots, a scarf, and maybe some lipstick, and you are ready to head out; it is that simple.
7) Faux Fur Jacket
Fur screams wealth and luxury. Fur is something only the wealthy elite can truly afford. If you can afford it, good for you. For those who live on a budget, you need to get your hands on the next big thing: faux fur.
Faux fur is just as luxurious, warm, and unique. A faux fur coat always stands out in a crowd. Therefore, investing in one is a brilliant idea because they will last you for decades if properly taken care of.
We recommend opting for a versatile monotone number like black, white, burgundy, or brown. If you are on the hunt for something different, animal print is an excellent choice.
8) Blazer
Blazers add a professional and polished accent to any ensemble. Their timeless silhouette flatters all shapes and sizes. Blazers, unlike other jackets, blend in with your outfit.
When picking out a blazer, you can choose from a selection of fabrics and colors. Classic cotton blazers work best in professional settings. Velvet blazers feel super luxe and are perfect for casual settings and parties. For formal events, nothing beats a silk blazer.
– Parting Thoughts
Your jacket is the final piece to the puzzle, that is your outfit. They breathe life into every basic ensemble. You can style them with anything and everything. Not to forget they are durable and thus will last you for years. The next time you want to splurge some money, be sure to do it on a good jacket. Trust us; it is worth every penny.