Anti-Bullying Month Tune: Honey and Jude's "Weirdos and Freaks"
October is National Bullying Prevention Month, and lots of artists are releasing work to spread the message that bullying is not acceptable, and that to accept yourself for who you are despite other's opinions or mean words is the most empowering thing you can do.
Los Angeles-based pop duo, Honey and Jude, have just released their own track to support the cause, called "Weirdos and Freaks." Produced by Mike "WUFF" Wofford (formerly of RedOne Productions), the song is now available for download on iTunes and for streaming on Spotify.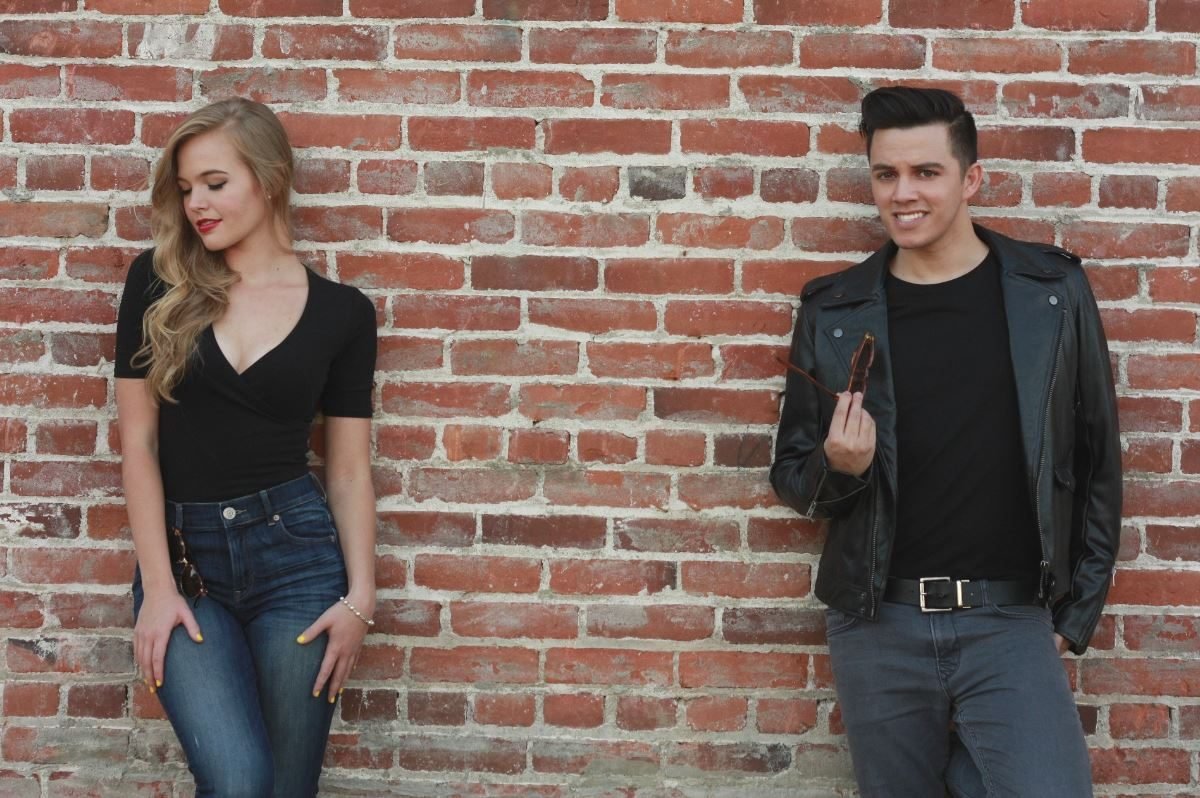 ' '"Weirdos and Freaks" is a call to arms for self-acceptance and empowerment. While the track is a sugary pop tune with mesmerizing harmonies, there is much more to it than an upbeat pop tempo, the song also serves to send a serious message. The song was written for anyone who has ever been pushed around or called a name, but really it is for everyone. "We want to spread the message that who ever you are, be proud of it regardless of what anyone else may think," Honey and Jude comment. Digging deeper into the song, you can hear the inspiring message behind it with lyrics like, "Here's to the weirdos and the freaks, we don't pretend, we just be who we want to be," The duo then fires back at bullies with lines like, "You're just not worth it and I ain't got time." The pair was inspired to write the single, after a fan wrote a Facebook post about struggling with bullies. "Weirdos and Freaks" was written to give victims of bullying a voice.'
The pair are encouraging the use of the hashtag #beautifulfreaks to get the word out that no matter how weird you or your friends are, bullying is not okay.
If you haven't heard Honey and Jude's music, you are in for a treat. They have been performing together since 2012 and officially formed as a duo in 2015, sort of modelling themselves after Olivia Newton-John and John Travolta in Grease. Catchy hooks and great vocals throughout…we recommend giving their "Summer Fling EP" a listen.According to a press release, it was released in 2015 and "has gained attention most notably from Music Connection Magazine, who included the duo in their "Top 100 Unsigned Artists of 2015." Honey and Jude have played various Los Angeles venues such as House of Blues, Hard Rock Café, as well as countless malls and schools."
Here is one of our favorite tracks, a sweet ballad with GREAT vocal performances:
To learn more about Honey and Jude, visit them at www.HoneyAndJudeMusic.com.