Ava Cota: Former Dance Moms Star Builds Her Own Empire at Age 16
Ava Michelle Cota (@avamichelle2002 on Twitter) seems to be on a mission. At just 16 years old, the "Dance Moms" veteran is absolutely killing it on the creative front as not only is she a professional model and dancer, but she also has a forthcoming EP as well as a sporty/chic collaboration clothing line, "AVA x JMS" with talented designer Jonathan Marc Stein. She also has plans to tour the US teaching master classes at various dance studios that will be open to all levels of dancers. This is a lot for an adult to take on, let alone a teenager!
All hasn't been roses for Ava however. Standing 6 feet tall, she's experienced extensive bullying because of her height, and was even dropped from Abby Lee Miller's squad because she was "too tall." She is committed, however, to turning this into a positive by spreading the message of self-love and body positivity wherever she can.
We got the chance to interview her so you get to know her a little better and hopefully get motivated to pursue your own dreams with as much passion as she does. Scroll down for our exclusive Q&A with Ava Cota!
All images: Ava Cota
Hi Ava, nice to e-meet you! Before we get into your new projects, tell us a little bit about yourself.
Hey! I am a 16 year old, dancer, singer/songwriter, model and actress! I grew up in a really small town in Michigan but just recently relocated to Los Angeles! I absolutely love what I do and love my fans so so much!
Okay! So you are widely known as a dancer from Dance Moms of course, but not many know you sing also, and will be releasing your debut EP soon. What made you decide to transition to singing, and are you nervous about how your music will be received?
I have actually been singing since I was very little but it was something that was always kind of on the back burner. I always loved to sing but songwriting is really new to me! It was amazing to find another way to express myself. These songs are very personal to me and I cannot wait to share!
Tell us about the EP and what the process of writing it and putting it together was like.
Like I said songwriting is something that is new to me, but most of my songs are about what I have gone thru in the past year or so. Most of them came when I was just overflowing with emotion and needed a way to get them out. But now being able to hear songs that I wrote become a whole production that could be on the radio is so rewarding!
As if that weren't enough to keep you busy, you also have a new clothing line coming out right? Please tell us all about it!
Yes I do! I am collaborating with Jonathan Marc Stein, a designer I met at LA fashion week a couple years ago! It is a sporty/chic line, kinda my everyday style mixed with a little more couture!!! I cannot wait for everyone to see it!
Did they come to you with designs for you to approve, or did you draw stuff yourself for the line? How does that work?
Jonathan and I sat down and made many sketches and mood boards, I've gone to the fabric store and have been a part of the entire process! Whenever I'm collaborating with someone I want to make sure that I am hands on. I have learned so much during this process, it has been an amazing experience
Do you still talk to the girls from Dance Moms? If so, who do you chat with the most?
Yes I do! It's awesome because a lot of us moved out to LA together. I talk to Nia, Maddie, Mckenzie, and Jojo probably the most! I am so happy for them and proud of all of their success! I'm so glad we can be out here supporting each other!
Are you still carrying any bitterness from being cut from Abby Lee Miller's dance squad for "being too tall?" To get hit with such a negative blow regarding your appearance at such a young age must have been terrible—so what helped you deal with it?
I have definitely grown a lot as a human since then. I do not have any bitterness towards Abby and honestly wish her well. Yes, it was very difficult hearing these things at a young age, but social media was probably the worst. I had a lot of people attacking the way I looked but also just attacking me in general because I was a competitor. This was really hard to go through, but I found that self-love was the thing that helped me through it all. Also finding the people that love you and support you and surrounding yourself with them has been a huge game changer!
What was the biggest lesson you've learned from being on that show?
If you love something then go for it and don't let anyone tell you that you can't, are not good enough, or don't fit into the mold they have created in their heads. If you love something enough you can do anything. The experience on Dance Moms made me so so strong.
And the most rewarding part of the whole experience?
I am so thankful for the experience! It really opened my eyes to what is out there. Being from a small town I didn't really understand what I could do with my talent and the things I love. I would not be where I am at all without the show.
You are a crusader for anti-bullying causes and self-acceptance. What do you think is the single best way for teens to guard themselves against the negative effects of bullying—because let's be honest, there will always be mean people around and you cannot really stop the whole world from saying hurtful things.
I totally agree. It's hard, because a lot of people say block out the haters but from my point of view that is impossible. As humans we take in every word that someone says about us and blocking them out is just not dealing with them. The thing that helped me get through this was finding self-love. It is an amazing thing, once you have this you are confident enough in yourself to know that those comments don't matter because you are perfect just the way you are.
Tell me something people would be surprised to know about you.
I absolutely love to cook and I am a complete foodie!
Biggest pet peeve?
Fakeness.
Favorite place you've traveled to and why?
I actually haven't been out of the country yet, which Is something I really want to do! But some of my fav places here are Catalina Island, San Diego and Boston!
Favorite food?
Sushi!!!!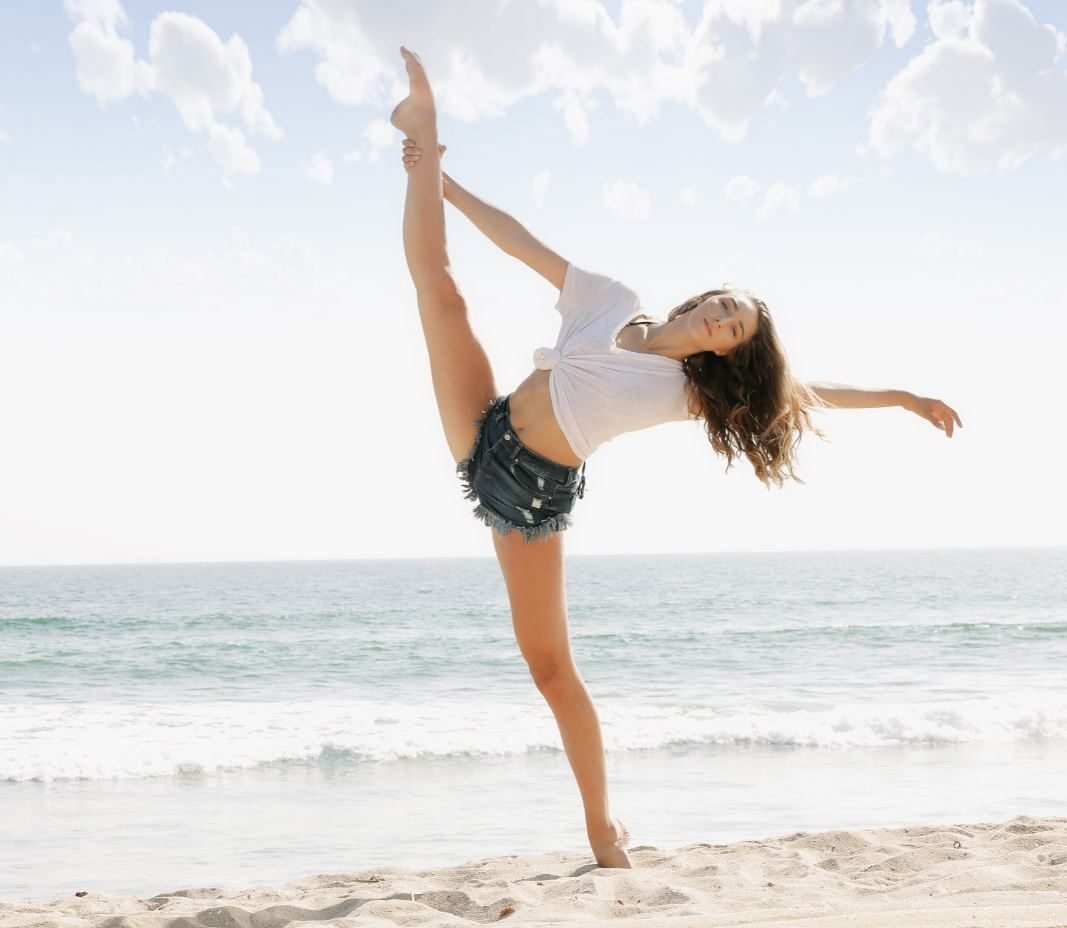 Favorite TV show?
Friends, Orphan Black, Marvelous Mrs. Mazel, The 100 and Vampire Diaries! Can't pick lol
Most attractive thing in another person?
Humbleness.
Most embarrassing moment IRL you wish you could do over?
I went to a dance competition and competed when I wasn't feeling that good and puked on stage. Could prob do without that incident lol
Besides all we already talked about, what else do you have coming up?
Hopefully some new acting projects 😉
Could we get a selfie? ????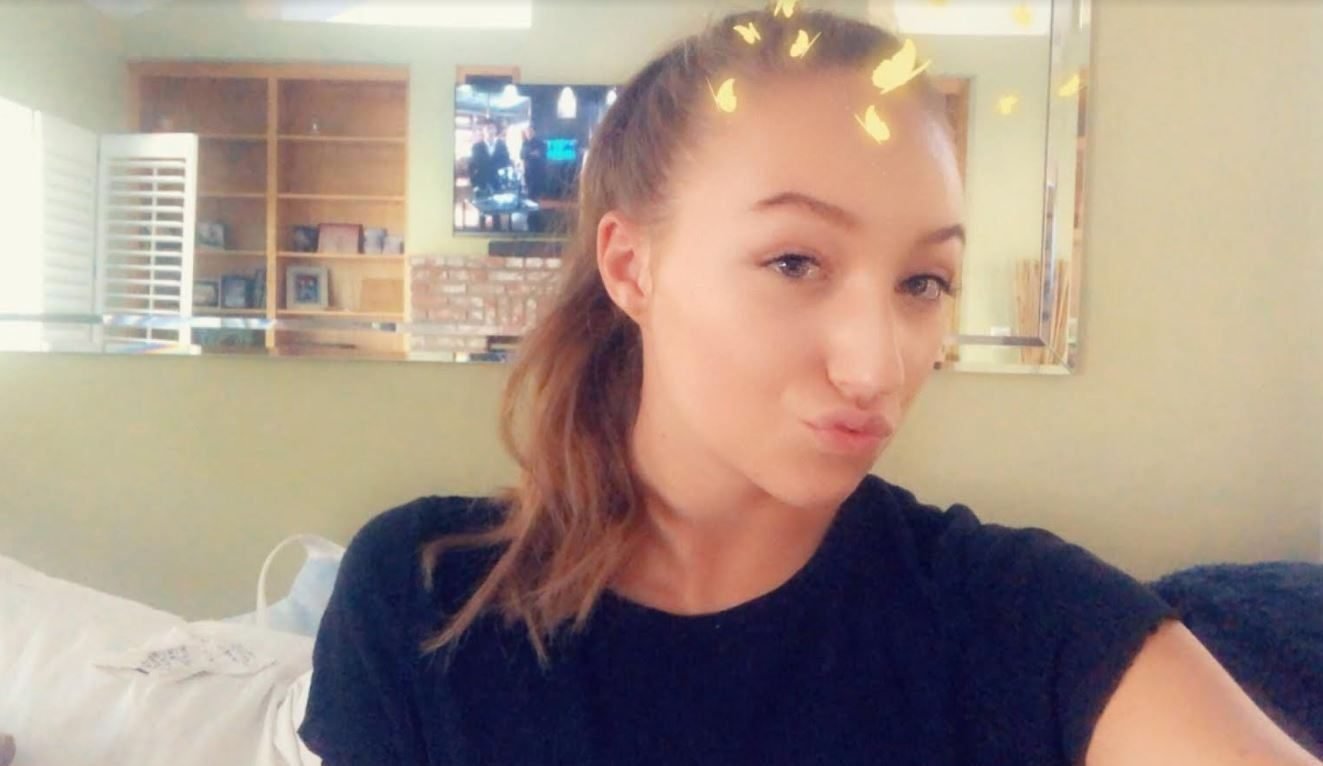 Follow Ava Michelle Cota:
https://www.instagram.com/ava.michelle
https://twitter.com/avamichelle2002
https://www.facebook.com/AvaMichelleofficial/
https://www.imdb.com/name/nm6433012/