Best Technology-Based Gifts To Give Grandparents
It can be quite challenging to figure out what type of gift for a grandparent. Our lives are so based around technology that it's hard to develop ideas for them that don't utilize it. However, it is possible to introduce modern tech to your grandparents, which will open the doors to all sorts of potential presents. Whether they have a birthday coming up or you're getting ready for the holidays early this year, review this list of the best technology-based gifts to give your grandparents this year that won't be too difficult for them to figure out.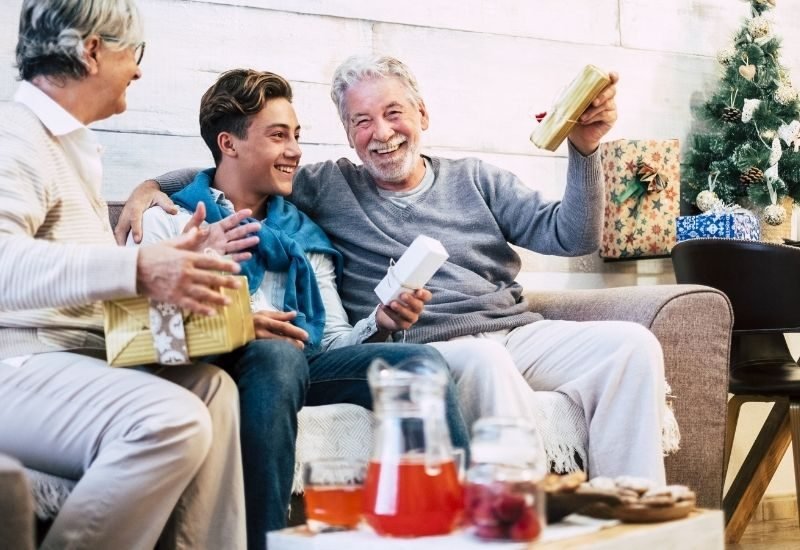 Smart Home Devices
A great place to start is with smart home devices that can make their lives simpler, such as a smart speaker, doorbell, or thermostat. You or your parents will probably have to help them set these things up, but once you do, it should be smooth sailing for them. They don't even need to know how to use technology to take advantage of a smart home. All they have to do is talk to it like they would anyone else. The biggest benefit is that you and your parents will then be able to get your grandparents compatible gifts in the future to continue to upgrade their lives.
Video Calling Device
One form of technology that many senior citizens have started to enjoy is video chatting. It gives them the ability to see you and your siblings more than they ever could before. If your grandparents are currently using an old laptop to do this with you, consider buying them a device made specifically for video calling. It will be much simpler for them to use and will have a lot more useful features.
Smartwatch
As you're already very aware, smartphones can do it all. However, that's what makes them more difficult for older people to use. If you want to find a way to introduce your grandparents to the wonders of having everything in one place, look into smartwatches made specifically for the elderly. They have more toned-back features to streamline their interface. If your grandparents decide to use the smartwatch you get for them, maybe you can upgrade them to a full-fledged smartphone someday.
Streaming Device
If your grandparents love watching TV, you should seriously consider getting them a streaming device. This device will help save them a ton of money since cable is way too expensive. Plus, they'll quickly learn to love the ability to watch whatever they want, whenever they want. If they need some extra convincing, talk to your parents about letting them borrow your accounts to get them started.
In the end, whichever device you choose of the best technology-based gifts to give your grandparents, the key is to ease them into it. Plus, if their grandkids gift it to them, they will be more likely to give it a try.