Brady Reiter from 100 Things to Do Before High School
Here's a quick Q & A with Brady Reiter from Nickelodeon's hit show 100 Things to Do Before High School.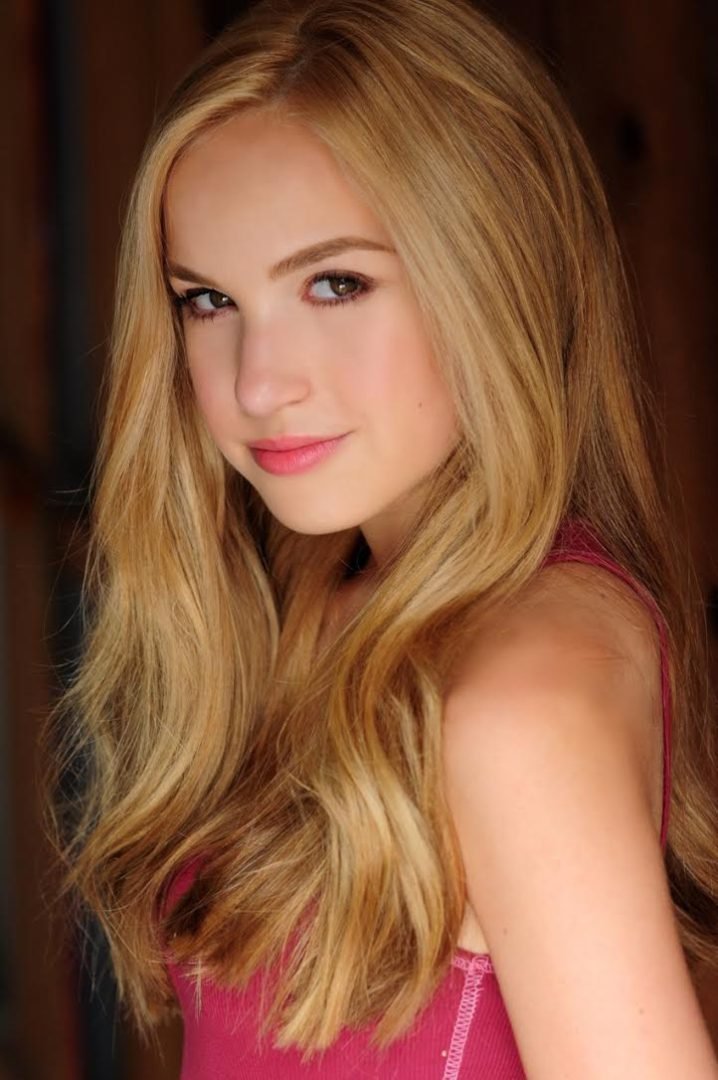 What's in a name?
For Brady Reiter, star of the new "100 Things To Do Before High School," hers has to do with an iconic TV show. "My parents were both married before and we became a blended family. Everyone kept saying, 'You're like 'The Brady Bunch.'
"If my mom heard that one more time, she was going to scream," says Reiter. "Then they named me Brady."
Uh, there can be issues with an unusual first name. "On my birthday cake this summer, someone wrote, 'Happy Birthday Brad,'" she says with a laugh. "Some people call me Brandy. I do have a Tom Brady jersey."
Soon, everyone will know her name because Reiter plays the juicy role of Mindy Minus on "100 Things to Do Before High School." "It's a great show because it's relatable. You've been in middle school. I've been in middle school. It never changes."
Q: Tell us more about Mindy Minus. And is it fun to play the meanie?
A: "She's the popular girl, the queen bee. She can be very mean. I do think that throughout the season, we'll see Mindy's sensitive side. It's the best to play the meanie, but my friends are like, 'You're really nice….wait, you play the mean girl?' Originally, I tried out for the nice girl CJ. I taped my audition and flew out to LA for a callback. They said, 'We love you…but not for this role. We want you to audition for Mindy.' Then we got the call. My Dad got the call and I heard him say, 'Oh. Really. Ok.' Then he hung up the phone and told me. My mom and I started jumping around like crazy."
Q: Switching gears, tell us how you look so amazing. What are a few of your favorite new products?
A: "I love a new product called Plaque HD. It's really awesome. You brush your teeth and it shows you where you still have plaque. You re-brush and focus on that area. My dentist used it on me and it makes brushing your teeth, actually fun. I can't live without it now."
Q: Any other favorite beauty tips as we go into the holiday season?
A: "I'm into Bumble + Bumble hair products, especially the coconut conditioner. I like Tarte makeup because it's natural and organic. I have really sensitive skin, so I have to be careful."
100 Things to Do Before High School is a children's sitcom airing on Nickelodeon and created by Scott Fellows. The program stars Isabela Moner, Jaheem Toombs, and Owen Joyner.
Catch new episodes Saturdays at 9am and follow Brady on TWITTER!
http://www.nick.com/100-things-to-do-before-high-school/
MORE ABOUT BRADY:
Actress notable for her television role in Nickelodeon's 100 Things to Do Before High School and for her role in the straight-to-DVD movie Tooth Fairy 2.
BEFORE FAME:
She began her acting career as early as 2008. She guest-starred on Big Time Rush and Are We There Yet?
TRIVIA:
She became a spokesperson for the National Children's Oral Health Foundation.
FAMILY LIFE:
She was born in Orlando, Florida.
As Posted on Threemorrow.com: http://www.threemorrow.com/3questions-w-brandy-reiter/