Cool Last Minute Christmas Gift Ideas PLUS GIVEAWAY!
Okay procrastinators, you have about 10 days until Christmas and still have no idea what to get your friends, your little brother, or even a teacher? Well, we have put together a few ideas for you. Most are super affordable, with a few premium items thrown in the mix for those who can splurge.
To spice things up, we are doing a giveaway as part of this post (all the way at the bottom of the page) and also provide some tips to avoid getting scammed when shopping online. Let's get right to it!
Shades by Sunglass Warehouse
Its the middle of winter. A perfect time for new shades, I say.
Sunglass Warehouse has some fresh styles for very reasonable prices. Actually, REALLY REALLY REALLY reasonable prices. We are talking TONS under $10 (look at their sale section) and most under $20. With funky designs and UV protection to match or beat Ray-Bans, these make amazing last minute stocking stuffers.
FUNimation Anime Subscription
Is your boyfriend or girlfriend an otaku, or otherwise a deep fan of Japanese anime?
If so, consider signing him or her up for a Premium subscription at FUNimation, the premier distributor of anime in the United States. For only $5.99 per month, bae can stream the latest anime simulcasts, English dubs, series, movies and extras to their heart's content.
Marsee ZeroX Bluetooth Speaker
For about $25, the Marsee ZeroX is a waterproof, shock-proof Blue-tooth connected portable speaker that turns your phone or tablet into a stereo system, with a surprisingly loud volume and rich bass. Clarity at the top end of the sound spectrum is not quite bright, but it is sufficient for most listeners.
Check out our quick video review here:
adidas Originals Grey Ultraboost Uncaged Sneakers
Hard to find, but if you can get your hands on them your significant other will love you forever. Okay, at least you will probably get a sincere "thank you!"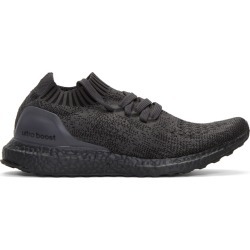 Low-top Primeknit slip-on sneakers knit in tones of 'dark solid' grey and black. Coated striping at round toe. Lacing in grey at vamp. Rib knit elasticized collar. Rubber accent at heel featuring rubberized logo in black at outer side. Textured boost™ midsole in black. STRETCHWEB rubber sole in black. Tonal stitching. Upper: textile, rubber. Sole: rubber. Imported.Any Sharp Knife Sharpener
For aspiring cooks out there, the Any Sharp Knife Sharpener is going to make your lives much easier. It is the easiest way to sharpen a blade we have ever tried and doesn't take up much space in the kitchen at only about 3″ high and wide.
All you have to do is place the knife in the Any Sharp and draw the blade towards you 3 or 4 times using light pressure. Your blade will be super sharp!
Strong suction keeps it in place and safe for even clumsy people to use

Needs only light pressure to sharpen. Less chance of accidents!

The optimum angle to sharpen a good quality steel knife is 20 degrees. AnySharp is pre-set at 20 degrees to give a perfect edge every time.
Costs between $22 and $30 on Amazon.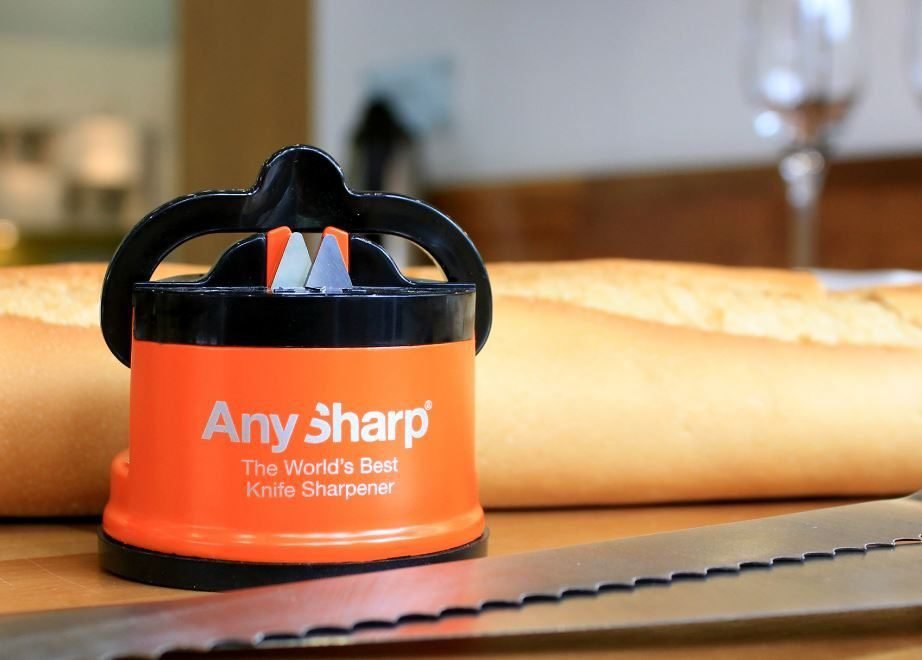 Bazooka Sugar Free
Bazooka Candy Brands ('memba the Bazooka Joe comics?) continues its legacy by introducing a new take on classic bubble gum with Bazooka Sugar Free in two exciting flavors – Original and Blue Razz.
Bazooka also introduced the new sugar free varieties with some Disney Frozen and Avengers branding, as well as new gummy candy branded with the anime sensation Yo-Kai Watch!
Cost: Cheep!
Bean Boozled Spinner Jelly Bean Gift Box
Everyone's favorite YouTube challenge candy, Bean Boozled, is on its 4th edition and features 2 new flavors — Spoiled Milk and Dead Fish. Yumma!
Spin the wheel and pick the bean indicated. Each flavor pair looks identical…so will you end up eating the Tutti-Fruitti or the Stinky Socks bean? Only luck can tell when you play Beanboozled!
4TH EDITION of Jelly Belly's world famous 3.5 ounce Bean Boozled Spinner Wheel Game

BRAND NEW FLAVORS: Spoiled Milk / Coconut and Dead Fish / Strawberry Banana Smoothie

20 FLAVORS TOTAL with 10 classic and delicious flavors, and 10 weird and wild flavors

PERFECT FOR EVERYONE, Kosher, Gluten-Free, Peanut-Free, Vegetarian
Flavors:
Spoiled Milk* – Coconut
Stinky Socks – Tutti-Fruitti
Lawn Clippings – Lime
Rotten Egg – Buttered Popcorn
Canned Dog Food – Chocolate Pudding
Dead Fish* – Strawberry Banana Smoothie
Booger – Juicy Pear
Moldy Cheese – Caramel Corn
Barf – Peach
Toothpaste – Berry Blue
Only costs about $6-$9 depending on the store!
600 Questions on Art: Beginner to Expert Game
For those soon-to-be Art History majors or anyone else interested in the subject, 600 Questions on Art is sure to challenge them and expand their knowledge. Billed as the "Trivial Pursuit" for art lovers, the questions ranges from easy ones like "Who painted Guernica?" [Picasso] and "How many arms has the Venus de Milo?" [none] to the more esoteric "What was the name of Paul Claudel's sister who became a skilled sculptress?" [Camille]
Each box comes with 150 question cards with 4 questions on each, 1 die, and 1 rulebook.
Cost: $14.99, available for a bit less from some sellers on Amazon.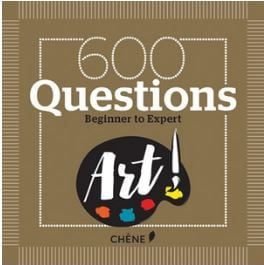 Yellowberry
Yellowberry founder Megan Grassell was appalled when she took her younger sister to the mall to buy her first bra. There simply wasn't a simple, comfortable option which was marketed in an age-appropriate way. Padding, push-up and underwire bras pitched in an overly sexy manner was not what she had in mind.
So she took matters into her own hands and started her own company to revolutionize the bra industry for girls — all while still a junior in high school! Today, the brand not only sells bras, but also underwear, lounge and athletic-inspired apparel exclusively for girls. Also unique is the decision to photograph all models in bras from the back, to emphasize that the important feature is how the bra feels to each girl, rather than the observer.
Costs: items are moderately priced and the samples we were sent (see photos below) feel very high-quality.
ZeroWater Stainless Steel Water Filtration Pitcher
ZeroWater offers fresh and pure tasting water with the sleek and modern 8-Cup Stainless Steel Pitcher with free TDS Meter (Total Dissolved Solids).
Constructed of stainless steel and black plastic, this looks like Darth Vader's personal water pitcher but there is nothing Dark-Sided about it. This BPA free pitcher comes with a laboratory-grade water testing meter that indicates precisely when it's time to change the filter while demonstrating how ZeroWater leaves virtually zero dissolved solids in water. Its uses five sophisticated technologies that work together to remove virtually all dissolved solids from tap water, including chromium-3, chromium-6 and lead.
Pros: Water tastes phenomenal. Filters works very well. Water tester stores right in the lid and is very useful.
Cons: The pitcher is HEAVY when the filter is in place and filled with water. Filter and filling container take up a lot of the pitcher's real estate, so you have to refill this quite often — and the filtration process takes a while.
Cost: $39.99. Replacement filters cost about $15 each, less if bought in bulk. Each filter is rated for 15 gallons, making it about 1 dollar per gallon proposition, depending on the initial water quality and how much you drink (we used our filter for much longer and the water still tasted great). Great for athletes and other health-conscious people!
Magic Opener
When we first received a sample of the Magic Opener to try we were like, really? Is this product really needed?
However, once we stuck it to our fridge using our built-in magnet (note, its not a very strong magnet and slides down our refrigerator sometimes) and started using it, we realized how much better it was to use it rather then our teeth, fingernails, knives, spoons or whatever else happened to be lying around the kitchen.
It opens soda cans and other cans with pull-tabs, as well as bottles (both plastic and the old school metal-capped ones) but does NOT open sealed cans which you normally need a can opener for (like soup cans).
Costs only about $20
Mohawkz, Camera Roll Game, Shower Wow, Wraps Headphones, Vivitar DVR-786HD and Bubi Bottle
Watch our correspondent Barbara Sandifor provide her honest opinion on the last six of our items:
Need even more ideas? Find more info here on some epic guitar picks…
Now that you are all excited about the things you are going to buy, its time to learn a few tips for staying safe when shopping online.
How to Avoid Shopping Scams During the Holidays
Tips by the team at DealsPlus (www.dealsplus.com )
Finding out you have fallen victim to an online hoax can take the fun out of one of the most joyful times of the year. Keep guard with this list of scams that you should watch out for during the holidays.
Fake Apps
Apps are supposed to help us out in our daily lives. But now is the time to beware of fake apps, which are designed to do the exact opposite. These apps are often disguised as games and are offered for free. Once you download them, they steal personal information from your device. Be watchful for fake retailer apps as well. They mimic well-known brands and stores such as Dollar Tree, Foot Locker, Nordstrom, Zappos.com, Polyvore, and Christian Dior. In additional to your personal information, they will steal credit card information if you use the app to make a purchase.
Before downloading any new app to your device, read third-party reviews, and look for typos and run on sentences. All are indicators that the app could be a scam.
Online Shopping Scams
It seems like every store is offering the best deal around. During these holidays, be leery of any deals being offered by unfamiliar sites that sound too good to be true such as outrageously low prices or unrealistic discounts on popular products. Any information you give to make a purchase will be compromised. And avoid online merchants offering gift cards in exchange for a purchase, and do not click any unsolicited emails or links. Signs of a fake site include a suspicious URL, sketchy contact info, and an unclear refund policy. Visit Complex for more about red flags exposing fake shopping sites.
Social Media Scams
You know how social media works. Someone makes a post, a few shares and clicks, and all of sudden it is viral. This goes for posts for fake coupons and gift cards. DO NOT CLICK even if a friend is sharing them. Inc.com notes that links may direct you to phishing sites that try to steal your information, or sites with advertisements and malware. And NEVER share your information if asked.
Product Review Scams
We rely on product reviews to make informed decisions while shopping online. Unfortunately, fake reviews are becoming a serious problem with companies actually paying people to write positive reviews on Amazon and Yelp about their products. Don't be fooled by review scams with the Fakespot browser extension, which allows you to analyze reviews of a product to find out if they are authentic or not.
Phishing Emails from Fake Stores and Brands
During the holiday, you can expect an inflated inbox of emails from the stores you shop at often along with order status and confirmation emails for products purchased online. It can get chaotic, which is why fake retailers choose this time to target consumers with phishing emails. While they look legit, keep a keen eye out for emails claiming there is a problem with your order or offering discounts, deals, and coupons. Clicking links could result in unintentionally downloading malware or providing personal information. Safeguard yourself. Instead of clicking links, only visit vendor websites by entering their URL in the web browser. And never download attachments.
Fake Delivery Service Emails
Waiting to receive your online purchase is stressful enough. Now you have to worry about fake-delivery service emails? Yes, unfortunately. Pretending to be major carriers like UPS, FedEx, and the US Postal Service, scammers send emails and text messages that deliver malware via attachments and direct you to phishing websites. But there are ways to avoid this holiday scam. If you have any questions, or receive a text or email, go straight to carrier's website by entering their URL into the browser.
Charity Scams
It's horrible to think, but there are scammers who make a profit by preying on peoples' charitable spirit during the holidays. If you are considering a small and unfamiliar charity, check its rating and performance at Charity Navigator before making a donation. Inc.com notes you should always give payment and credit card information by contacting the charity through its website. Don't ever give payment information to someone claiming to be a representative of the charity who contacts you by phone or email.
The effects of holiday shopping scams range from annoying advertisements to being cheated out of money to complete identity theft. By knowing which red flags to look for and shopping with caution this season, you'll beat the scammers at their own game.
Giveaway!
We are giving away a Christmas prize pack featuring some of the items above and a few other goodies.
Funimation Prize Pack including "Shonen Hollywood: Season Two DVD," several mini-posters, a High School DxD illustrated pillowcase and cel phone charm, a copy of "The Boy and the Beast" soundtrack, and more!
Your very own copy of 600 Questions on Art: Beginner to Expert game.
One package each of Bazooka Sugar Free Classic Flavor (60 pieces), Disney Frozen-themed Sugar Free Razz-Berry flavor (22 pieces), Avengers-themed Classic Flavor (22 pieces), and Yo-Kai Watch! gummies.
One Camera Roll smartphone card game!
To enter, just:
1. Screenshot or snap a pic of this graphic below:
2. Post it to either Twitter or Instagram and mention @teenswannaknow in your post so we see it. If you post to both Twitter and Instagram, you double your chances of winning!
3. If you haven't already, follow us from whichever accounts you post the pic on.
We will pick one random winner (must live in the continental U.S.) and announce the winner on Twitter and Instagram by Friday, December 16th 2016!