Daphne Blunt from Fanlala.com and Disney's "I Didn't Do It" Reveals Her Top 5 NOW Fashion Trends
Daphne Blunt is a teen actress, host, singer, and blogger who also just happens to have a bit of an obsession with all things fashion.
You might have spotted her interviewing celebrities such as The Vamps for Fanlala.com, or heard her on Radio Disney's "My Dream" where she played Kayla — or perhaps you saw her recently on the top-rated "I Didn't Do It." Despite her busy schedule, we got her to share a few of her top fashion tips for our readers.
Hello there lovely readers!
Allow me to introduce myself, my name is Daphne Blunt and I am 17. I'm a host and red carpet reporter. You may have seen me on Disney Channel's I Didn't Do It and I recently started my own fashion blog www.tostylewithlove.com.
I have been fashion-obsessed since I was a wee toddler and I always try and keep up with what is on trend. Trends come and go and they are not all actually stylish, but here are 5 trends I actually adore right now!
Enjoy xx

The Shirt Dress
It's not just a shirt it's also a dress! These dresses re timeless and can work for all occasions. Dress them up with some heels and statement necklace or dress them down with some leggings and flats. Either way it is super chic.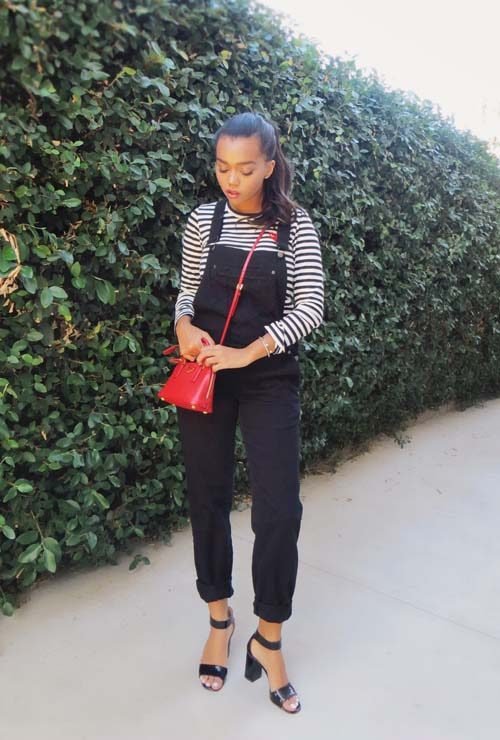 Overalls
Overalls are back from the 90s and better than ever. There are loads of different styles these bad boys come in and there are a million and one ways to style them.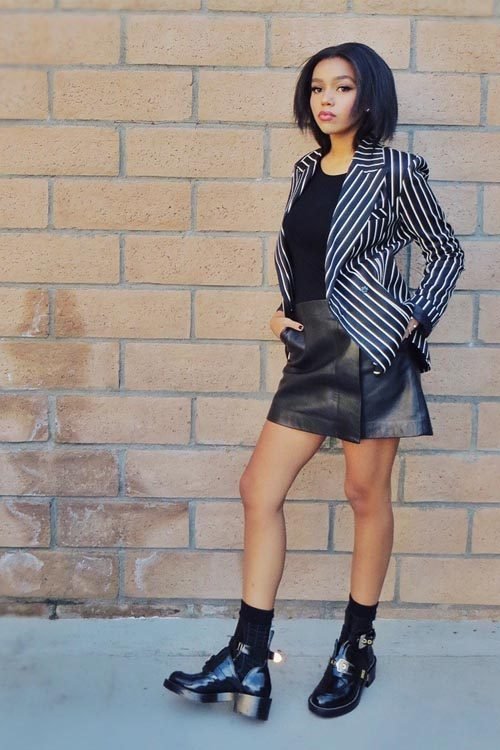 Chunky Booties
I love the grungy and edgy feel this type of boot has. It can take any look and flip it upside down. They still have a feminine feel but go right along with the "men's wear for women" trend.
Oversized Sweater
A big nice knit is my favorite thing this time of year. When paired with a tighter fitting bottom and some nice boots you cannot go wrong. Just cuddle up with some hot apple cider by the fire and have a perfect fall evening.
Matching Separates
I am utterly obsessed with matching separates. Whether they are a skirt, pants, shorts or whatever — I love matching separates! They are really put together looking and always make for a quick easy outfit.
For more style tips, follow me on Twitter and Instagram @DaphneBlunt and check out my blog www.tostylewithlove.com!