Gareth Gallagher launches tell-all book about the events industry 'Eventually Gareth'
At TWK, we cover a LOT of events, from Miami Swim Week to the hottest Hollywood teen parties to red carpet premieres. And, we've even thrown our own! So I was very excited to receive an invitation to event planner Gareth Gallagher's book launch for Eventually Gareth at the beautiful Sofitel Hotel in Beverly Hills.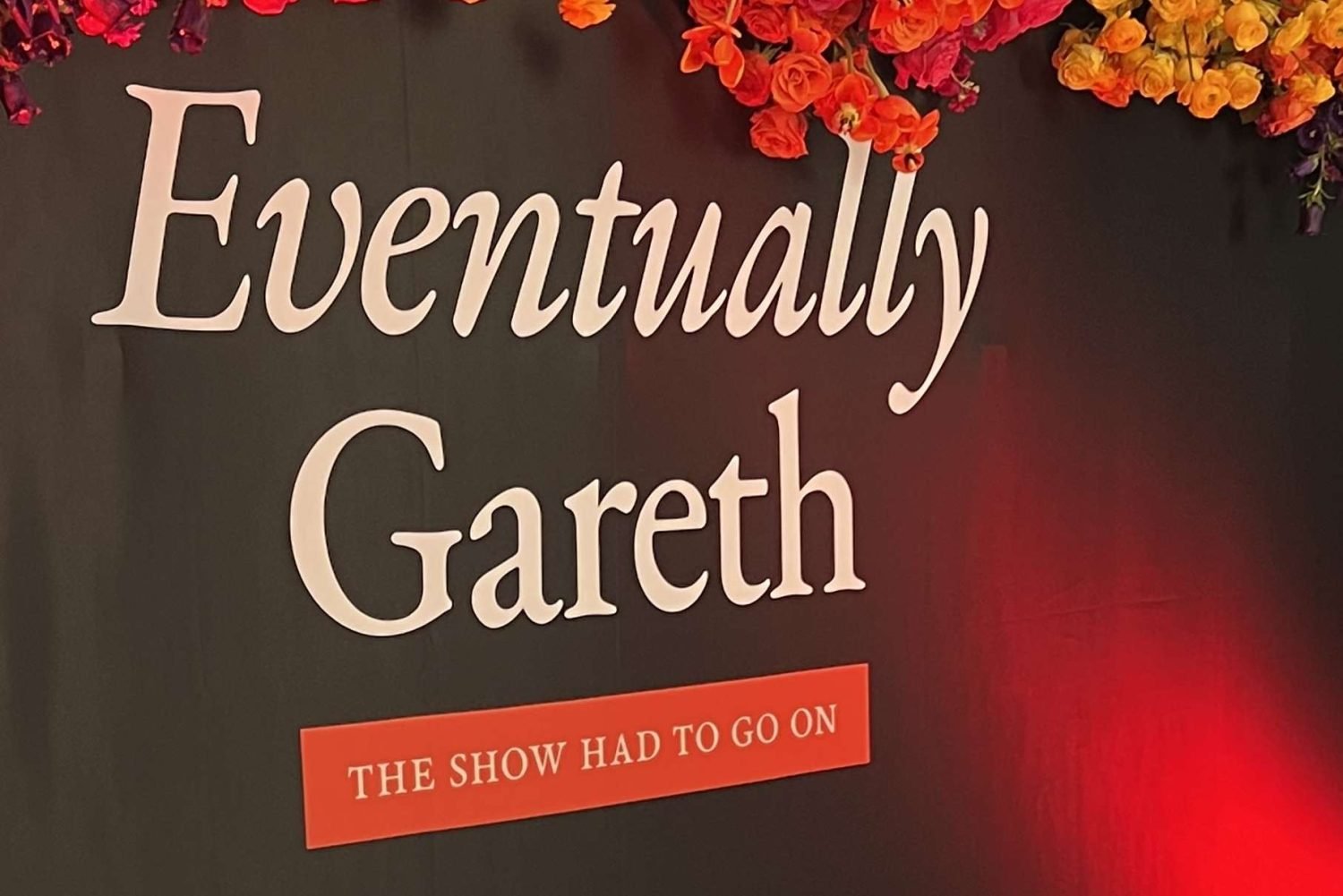 Red Carpet backdrop.
Gareth Gallagher has had a storied career organizing exclusive shindigs for VIPs — an occupation most would consider filled with luxury and excitement. What many do not realize is that, at the level elite planners operate, it is also one of the most stressful jobs on the planet. Outlandish customer demands, the outsized effort required to coordinate various vendors and client groups, and dealing with personal drama among participants can be mentally and physically draining.
In Eventually Gareth, Gallagher delves deep into this rarified world, regaling the reader with stories of how he discovered a Russian prostitution ring, tracked down a missing presenter who disappeared after wild night in New Orleans, coaxed a business executive down from a tree in St. Lucia, and juggled the seating arrangements for a doctor who not only brought his wife to a function, but also his mistress. It makes for wild reading and is a cautionary tale of how excess can destroy lives.
At the book launch event held at the Sofitel, Gareth shared some of these stories and also spoke of his road to recovery from drug and alcohol addiction and losing his romantic partner. As to be expected from an event planner–the evening was anything but dull. There was entertainment, food, cocktails, and mingling. But what stuck out to me the most was how accessible Gareth was, graciously spending time with each guest who wanted to chat, opening up about his personal heartbreak and redemption, and even inviting attendees to spend more time with him the following day.
Gallagher addressing book launch attendees.
Gallagher states he is on a different journey now than in his days of debauchery and "no limits" mentality, despite remaining in the events industry to this day. It will be interesting to see whether his planned ventures, including a virtual event planner platform and reality docu-series bear fruit.
I am certainly rooting for him and look forward to his continued success as a seasoned pro creating magical events and setting a high bar–but this time with a clear head and heart.
Gallagher (center) with dancers at his book launch event.
Guests enjoyed sushi and a premium dessert at a private gathering the following evening.