How To Decorate Your Room in Cool Ways on a Budget
If your room looks a little lifeless and drab, there are ways to turn it into a fun and inspirational place without breaking open your piggy bank! Go beyond a simple paint job and posters and add style and flair to the walls, ceiling, and floors. It might take a little effort but think of it as an ongoing art and personality project! Here's how to decorate your room in cool ways on a budget.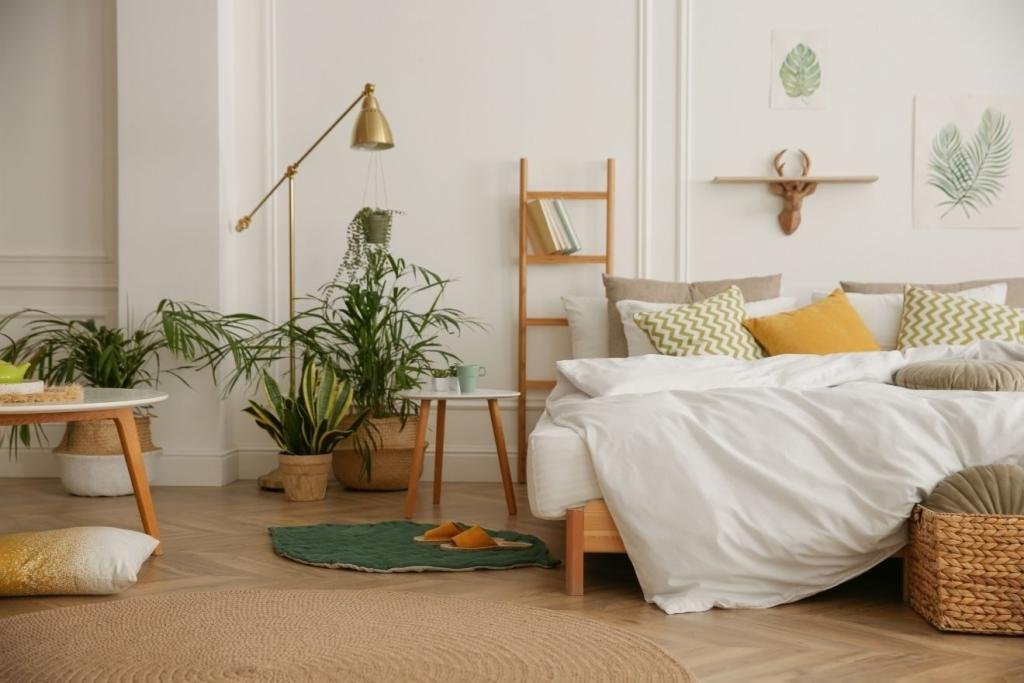 Mirror, Mirror, on the Wall
Every room needs a mirror, whether for dressing, fixing your hair, applying makeup, or exercising. Mirrors provide the illusion of openness and are generally affordable, if not readily available and free. One big mirror can make the room seem larger, reflect light, and look stylish. If you can't panel a wall with a floor-to-ceiling mirror, one big one in the center will do. If space is an issue, go with several staggered mirrors across one wall or around the room.
Get Stuck on Tape
Tape is handy for school projects, hobbies, and doing quick fix-it jobs, but it's also great for livening up your room. Masking tape is a good way to create shapes and patterns on a wall before you paint. Remove the tape when it dries, leaving behind striking images and effects. If you don't want to paint, create a gallery of stripes, labyrinths, pictures, tangram designs, and more with packing, masking, or washi tape. If you get bored with a design, peel it off and make another one! Whether you use tape for your bedroom or business, there are no limits to its wonders!
Every Frame Is the Perfect Frame
When deciding how to decorate your room in cool ways on a budget, don't forget that every picture, poster, and photograph always looks better in a frame. Framing doesn't have to be an expensive job performed by experts either. Frames are readily available at garage sales, thrift stores, dollar stores, or resale shops and are often cheap. Tacky plastic frames look awesome after being spray painted with metallic hues, and a wall filled with eclectic frames is always exciting. Mix it up by placing unframed images in-between, along with embellishments like artificial flowers and vines, electric lights, tinsel, and more. Washi tape makes a great "frame," too!
The Many Possibilities of Shelving
Keep an eye open for freestanding shelves at garage sales and thrift stores. Even a "well-loved" shelf can get a new life with a touch of paint and design through the above methods or the addition of stickers and appliques. It'll serve as an eye-catching element in your room, suitable for holding mementos, trophies and awards, framed photos, and books arranged according to the color of their spines. And from another angle, hanging shelves take up less space and give greater opportunities to express yourself at eye level.