Interview with comedian and actress Sarah J. Halstead
Comedian SARAH J HALSTEAD hails from Flint. Michigan originally. She dropped everything to move to Los Angeles and pursue her dreams as an actress, writer and stand-up performer four years ago, and relates her experiences in her new comedy special: RV's and Cats, directed by Emmy Award winning Director Jeff Greenstein (of Will and Grace, Mom, Friends and more) and available for streaming now on Amazon.
She is also actively engaged in charity and giving back as well, especially raising ovarian cancer awareness and helping with the water crisis in Flint, Michigan. On screen we have seen her as the murderer 'Sheila LaBarre' in Deadly Sins, the sweet 1950's housewife 'Jean Carpenter' in the TV pilot Life in Kodachrome, 'Diane Stowe' in ID's Betrayed, and many more. Still she finds time to build her stand-up comedy career, working many comedy venues around Los Angeles.
Scroll down for our interview with Sarah!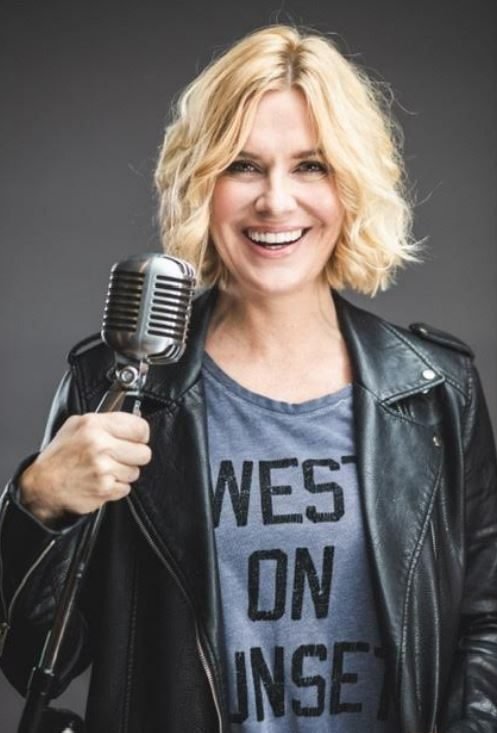 Hi Sarah, nice to e-meet you! Tell us a little bit about yourself outside of show biz.
Great to meet you too! Outside of biz I am a wine enthusiast and have been immersed in the wine industry for most of my adulthood. I'm a certified sommelier and have worked in every aspect of the wine industry, including my comedy podcast Drinking During Business Hours (not for teens of course) which received "New and Noteworthy" acclaim by itunes.
Great! Your comedy special "RVs and Cats" debuts Feb 13th on Amazon Prime. Why do you think people are going to want to watch it?
My comedy sets in the major clubs around the country generally have not exceeded 10 minutes. Many of my fans have requested a full comedy special as a way to hear my full story and journey of how I have ended up traveling 4 years ago from Flint, Michigan to Los Angeles. I tell the details of this journey in a one woman show format but with standup comedy writing and performance. Lots of surprising zingers and storylines which I think will be fun for all ages and many of the viewers.
What's been your worst or craziest experience performing standup?
I once had performed for the troops in Nevada. My opener was "Where are my gender fluids?". It didn't go over well.
And the best?
My first time performing "RVs and Cats" LIVE at the iconic Second City Hollywood was absolutely the most riveting, rewarding, and most wonderful moment of my life.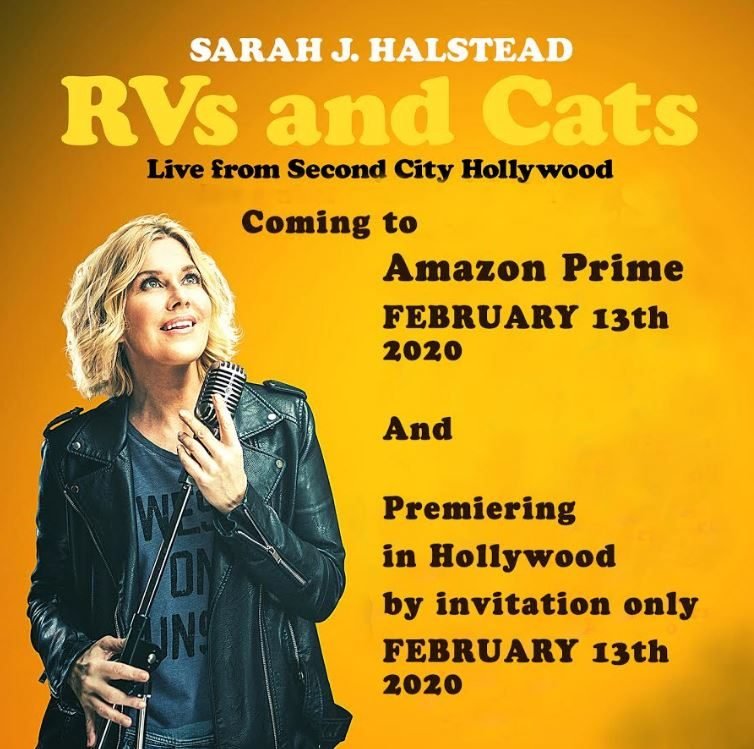 What's the biggest challenge you have faced so far in this industry?
It's been tough getting headlining opportunities at the major comedy clubs in Los Angeles because they prefer those spots go to big TV and movie stars who do comedy. I find that many of those actors are not as funny as the true comedians in the lineup, but I understand the excitement of seeing some of these icons LIVE. I figure I'll wait my turn 🙂
Have you ever been starstruck, and if so what happened?
Honestly, I have never been starstruck. I've shared the mic with some of the biggest names in Hollywood and my number one focus is to hold my own and not bomb!
Since this is a site for teens, I am going to ask you a couple of teen-related Qs. First, what was your biggest insecurity during your teen years and how did you overcome it.
I was an extremely homely and awkward pre-teen and have always seen a bucked-tooth, ungainly pasty-white, insecure little girl with a bowl-cut looking back at me in the mirror. This was a blessing in disguise as it had forced me to focus on creating talents for myself – as I knew I wasn't going to get in the door with my looks. I sort of became attractive in my late teens and early twenties but I have never focused or relied on it. Looks fade. Talents and book smarts will make you feel whole and take you as far as you want to go.
If you could travel back in time and give your teen self some advice, what would it be?
Be good to yourself. Take care of your physical and mental state. Eat your fruits and veggies. Meditate. Drink a lot of water. Love you and believe that no one else has been blessed with your abilities!
Biggest pet peeve?
Bullies.
The one thing I won't eat is _____________.
Green olives – yuck!
Secret fear?
Bombing on stage. I'm not as confident as I appear up there. And I've seen the most successful and iconic comedians have a bad set – it's inevitable and happens to everyone.
What's the last movie or show you watched, and give me a review…but you can only use TWO WORDS for the review : )
Judy. Renee Zellweger – spellbinding!
The one thing I cannot live without is__________.
Coffee.
Most embarrassing moment IRL you wish you could do over?
I'm sure I have some bad sets out there which will gradually resurface.
Secret beauty hack:
Lip plumper. I like the tingle and smear it all over my face when a coffee buzz isn't enough.
Tell me something people would be surprised to know about you?
I can actually play classical piano. I like to play Brahms, Mozart, and Chopin on rainy nights.
What else are you working on or have coming up next?
I have a pending project that I can't quite talk about yet BUT it's very exciting and has something to do with a TV.
Could we get a selfie of whatever you are doing at the moment? It's something we ask to keep it real for the fans!
I have attached a selfie taken a few nights ago (Feb. 5th, Wed. night) at a Pre Oscars event!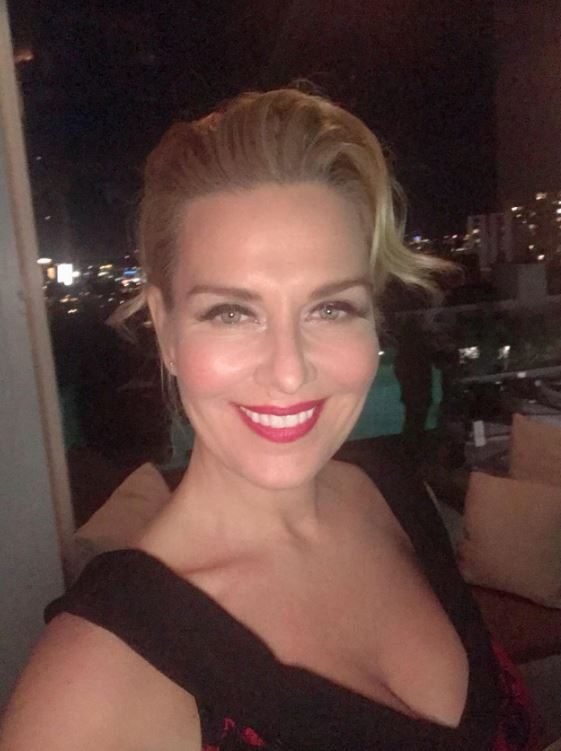 http://Instagram.com/sarahjhalstead
www.twitter.com/sarajayhalstead
www.facebook.com/sarahjhalstead