Meet rising influencer Austin Sowell – EXCLUSIVE INTERVIEW
Born in Pasadena CA, Austin Sowell is a 16-year-old who has a passion for content creation as well as entertaining. According to Austin, "I like to push content to show that teenagers and kids of any age are capable of changing anything they want for the better."
He started Youtube around six years ago and has more than four years of experience in digital marketing for his hip hop brand V.A Entertainment, which works with many indie artists. One of his first experiences seeing a YouTuber in real life was on his birthday in 2017, where he fillmed wiith Logan Paul. Since then he has created vlogs, comedy sketches, challenge videos, and pranks on friends and parents.
Collabs include multiple talented Influencers/actors at Vidcon and in videos with Gavin Magnus, Ahmed and Walker Bryant. He is most known for a skit he performed in the beginning of a Gavin Magnus video which gained huge feedback and over 1 million views. Other notable apperances include channels like The Paparazzi Gamer, a Nerdy Albert podcast and Hollywood Fix, as well as an Ahmed TikTok making a joke to Dixie Dmellio that got 1.8 million views.
Austin wants "people my age to never give up and to go for the dreams you've always had, even if you just started." Let's find out more about this rising social media influencer in his exclusive interview with Teens Wanna Know (keep scrolling!)
Hello Austin, nice to e-meet you! For those unfamiliar with you, tell us a little bit about yourself and your background outside of the social media world.
I am 16 years old. I am most known as a Youtuber/Influencer. I have been making Youtube videos for over 6 years. I started after watching creators like Logan Paul, Fouseytube, and Lance Stewart. I started filming pranks on my friends and parents around the house. I mainly focus on creating content like vlogs, challenge videos, comedy sketches, and scripted skits with my friends.
Outside of social media I am a hip hop promoter and help manage several groups within my school and community in Pasadena CA. I am starting to make a little of my own music as a rapper since I have been promoting a few rappers for several years. I decided I should give it a try myself.
Great! Let's talk about your YouTube channel and social media – what is your channel about and what inspires you to create?"
My channel is for me to come up with videos I can make for pure entertainment. I am a huge fan of comedy/scripts/challenges, and prank videos. So I try to incorporate all those categories onto my channel with a little flare.
Why do you think people are going to want to subscribe/follow you?
I have been in the entertainment industry for over 6 years and as a 16 year old, I know what kids my age want to see. If you are trying to find someone new to watch or have a laugh, I definitely have a lot of that in my videos weekly. I also collab with some of the most talented teens and influencers out there to put together entertaining content I know people my age can relate, laugh and be entertained by.
Which collab with other influencers has been your favorite so far and why is it your favorite?
I enjoyed making a skit with Gavin Magnus where I was on the front lines of joining the Goatfam when many other well known Creators and Influencers were also trying to get into the group.This also was the start of me getting accepted into a squad that is now over called the Lightsquad which had many talented teens from the industry were in it . Gavin at the time was very fun to work with and I learned some stuff from and about him and how he has learned from the industry overtime as well.
Gavin magnus video: https://www.youtube.com/watch?v=az-vxO-zv7Y&t=74s
Lightsquad old website- https://thelightsquadd.wixsite.com/thelightsquad
What's been the biggest challenge with building your brand and getting more subs and follows?
I think just being consistent with other things I am also doing in entertainment. Also making sure I gain new followers and people who love my content as well as keeping the ones I already have.
How do people react to you at school, knowing you are an influencer?
Ever since I was young and people found out I was an influencer they would always want to be involved and help my brand grow. They would buy some of my merch I was selling around campus at the time to just commit their full support and ideas for new content they wanted to see me try or film. They expressed a lot how much they enjoy my creativity.
Which of your videos is your all-time favorite?
I love the videos I used to make back in 2017 because they were not as scripted and it was a lot easier to add friends and people who supported me in the videos. Recently I really enjoyed filming a video where I brought my parents to Slab City (city with no laws) in the middle of the Southern California desert. It was funny and overall an exciting video to film.
Who would you most like to collaborate with in the future?
I would love to do any type of collab with people like Cedric the Entertainer, Ryan Reynolds, Jack Doherty, Faze Rug, Fouseytube, and the Danny Mullen crew.
Dream job in the future?
I really just want to become the biggest and best entertainer I can possibly be. That's definitely a big goal of mine as I perfect what I do and how I do it. If it was away from entertainment, I would say I would like to try a bartender position because I already love mixing regular drinks at home and to me it would be a fun and an interactive experience and a great way to meet lots of different people.
Biggest pet peeve?
When my time is wasted.
What's your "get pumped" song?
I have many but If i had to pick 1 at this moment it would be "Win" by jay rock.
Secret fear?
I have always been a germaphobe and fear sometimes if there are germs or something that touches my food, it keeps me wondering to the point where I only eat a little at a time.
What's the last movie or show you watched, and give me a review…but you can only use TWO WORDS for the review : )
The last show I watched was Bosch. I have always been a fan of detective or mystery shows and this one is great. I am currently going through all the seasons. I would love to be on a show like this one day. So my review would be "LA Professional."
Tell me something people would be surprised to know about you.
Probably my awareness and street sense and how much more playful and energized I am in person. That seems to be something a lot of people are either confused or shocked by lol.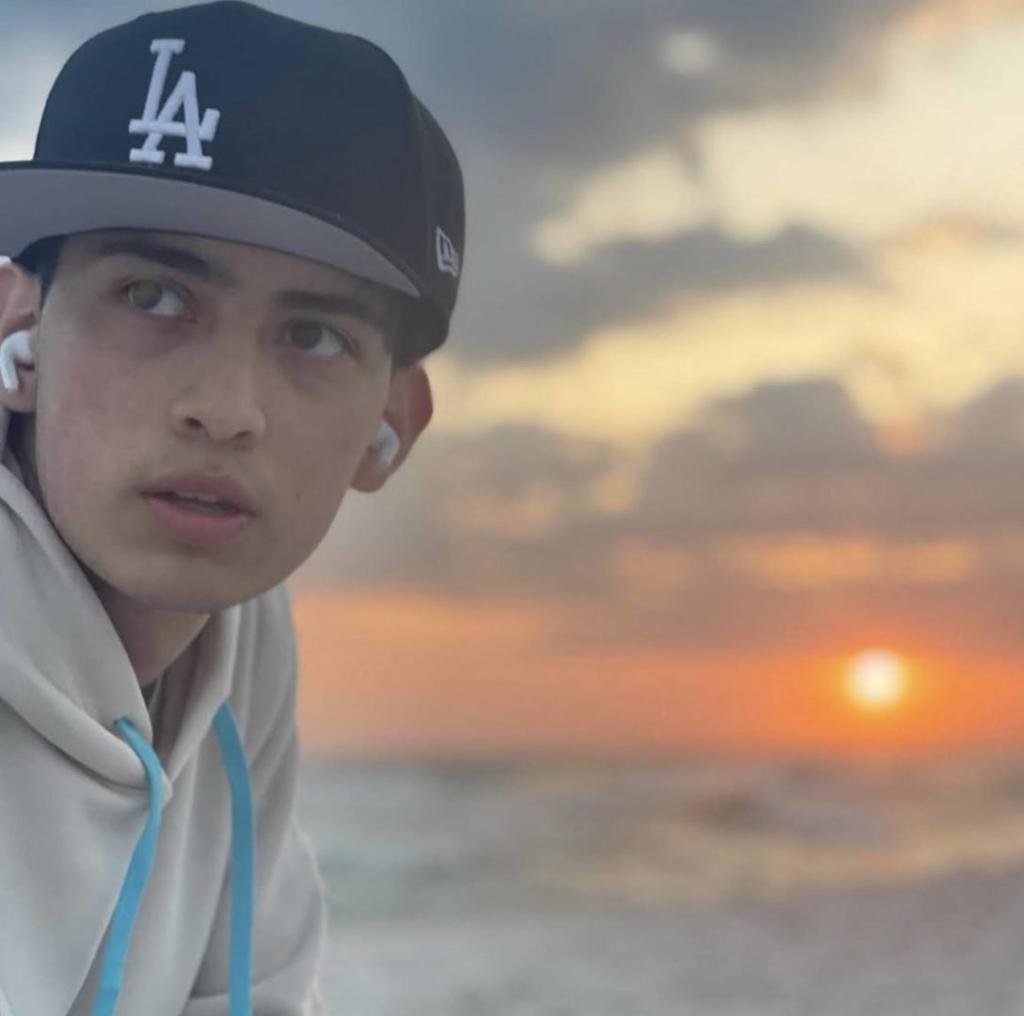 The one thing I cannot live without is:
Family.
Tell me ONE food you REFUSE to eat and why?
I have always been a big eater and rarely find myself disliking any food but If i had to pick it would have to be an intestine or organ of random animals because thinking about it grosses me out.
What else are you working on or have coming up next?
I am currently working on a new song that I have put the past 3 months of effort into. I am also currently working with 3-2-1 Acting Studios getting into acting and currently auditioning for several shows. I do not consider myself an actor but I definitely would like to do a little acting and gain more experience in that area of the industry as I have also done background work in the past and really enjoyed it. In addition, I have a new merch site and collab with Hottie + Lord with distributing and creating my new merch. The theme of the brand will be Westcoast and California vibes.
Youtube: https://www.youtube.com/channel/UCUb6ti0fhQuUz3ax1pqp3fw
Instagram: https://www.instagram.com/austinsowell_/
Tik tok: https://www.tiktok.com/@austinsowell_?
Paparazzi Gamer Interview: https://www.youtube.com/watch?v=AP01TOUzpEY&t=360s
Nerdy Albert Podcast: https://www.youtube.com/watch?v=qaHu8oh8Btk&t=61s
Hollywood Fix: https://www.youtube.com/watch?v=6RqhrBjGsyA