Phase Five Drops New Video for "Upside Down" – Exclusive Interview with the Guys!
Looking for a boy band with something a little different?
Phase Five is a new Urban Pop vocal group based out of Los Angeles, CA whose members are a bit more mature and worldly than what you might expect, all being college-age and from very diverse locations (Belgium, UK, Puerto Rico, Florida, and Indiana).
From their press release:
"Although California is the hub, Phase Five is comprised of five different men from across the world originally set on five different journeys. While most paths of this nature never cross, the members of Phase Five use their diversity as strength to fulfill their destiny: to entertain. The power of five has been seen before in pop music, but with the unique tones, musical influences, high energy, dance grooves, and images, Phase Five is aiming for the top spot in music history. With a great degree of commercial success since their formation, with major buzz occurring in the United States,Phase Five has been gaining international acclaim as a unique and diverse band, thanks to its sizeable following on social media platforms."
The band recently released a video for their single "Upside Down," which you can check out below. But that's not all, we bring you an exclusive interview with the band after the fold, along with some selfies not seen anywhere else…keep scrolling after the vid!
https://www.youtube.com/watch?v=LzaMt_dYrAE
Hi guys nice to e-meet you. For those unfamiliar with Phase Five, why don't we start off by explaining how you guys came together?
Jeremiah (Florida) held auditions in 2013 to start the ultimate boyband; a group of young men with diverse cultural backgrounds, dance experience, singing, and personality! There, he found Nelson (Puerto Rico) and JayC (Indiana)! A second round of auditions was held in January, which is where Alex (Belgium) came to audition and eventually join the band!
At the end of 2014 we had to part ways with a member but, soon after, Lee (The United Kingdom) auditioned and joined this era of Phase Five! In the past year that we've been a band, we've had many performances on the West Coast, a headlining slot on the Fanatics Tour, and two awesome singles that gave the world a taste of what we are as a band!
With quite a few boy bands out there, some of which seem to be kind of slowly dissolving (IM5, One Direction), why did you choose to break into this difficult genre?
Alex: I like the fact that I can share this journey with four other people! It's a lot more fun than being an entertainer all by myself.
Lee: I feel that because we all come from different musical backgrounds, (me being from musical theatre), it's great to offer something that hasn't been done.
Nelson: I want to be apart of something greater than myself; something revolutionary. No matter what era of history boybands take over, they always make an impact on pop culture and music.
Jeremiah: When I set out to be in a band, I wanted to be a part of something that's timeless and revolutionary. So many people in the industry get involved for the wrong reasons and that's why they break up. I want to be like Michael Jackson, The Spice Girls, etc. who've all made great leaps for pop music.
JayC: Although being in a band is tough, I'm confident that Phase Five will last a long time!
And what do you think makes you different from the other boy bands out there?
Alex: Our music genre is Urban Pop, which is not seen ever from a boyband in 2015. We are vocally driven, but we like commercial rhythmic music, which makes us very versatile.
Lee: We are heavily performance-based. We love to dance!
JayC: We are international, which is also rare to find! Our international flavor allows us to have a melting pot of different ideas and brand a sense of unity!
Nelson: We are also heavily involved with our fandom (The Vibers), our management team, and all of our supporters! They are the reason why we are here today.
Jeremiah: I think it's awesome our content is a little more mature. We can target the late teens/early adolescents because we are college-aged and love this stage in our lives.
What do you guys spend the most time working on as a band: Is it styling/image, social media/communicating with fans, or songwriting, or choreography?
Alex: Lately, we have been focusing on the singing and being the strongest vocalists we can be!
Lee: Dance and showmanship is important for us. We love training from our choreographers Joe Joe Grooves and Hamilton Evans!
JayC: We like to also engage a lot on social media with our supporters! It keeps the job fun and more interactive.
Nelson: We like to eat. But no spicy food for me!
Jeremiah: At the end of the day, we are always just brainstorming ways for us to make a big impact on the world and increasing our reach!
If you weren't in show biz, what would you be doing?
Alex: I would be a hair stylist!
Lee: I think I'm a really great cook, so it would be cool to have a restaurant and run that.
JayC: I'd be going to school to become an anesthesiologist.
Nelson: I would have went into communications (graphic designing, videography, etc)
Jeremiah: I would be working for theme parks like Universal or Disney!
What is your biggest pet peeve?
Alex: When people start drama with/about other people!
Lee: Arguments! I'd rather have a laugh than fight.
JayC: I can't stand bossy people!
Nelson: Dirty dishes (unsanitary kitchen spaces) are gross!
Jeremiah: Slow walkers on sidewalks. I love to just get places fast.
What has been the craziest fan experience you guys have had so far (let's keep it PG-13 haha)?
Alex: I've received some crazy private messages on Twitter! They shocked me!
JayC: When we opened for Kalin & Myles, a girl threw her underwear on stage! That made me crack up.
Jeremiah: I remember at one of our very first shows in LA, a little girl was in tears when she met me. I was legit so confused because we didn't even have any music out nor did we have any fans.
What can we expect from you guys next?
Our EP is dropping REALLY soon! We've been recording it for about a year now and it's the perfect representation of us as a band. We also are hoping to travel this year to promote the new music and meet our amazing supporters!
Anything else we should know?
Teens Wanna Know, YOU GUYS ROCK! Thanks for being so awesome and supporting us!
YOU ARE WELCOME! : )
Okay selfie time. Can you guys send a selfie of whatever you guys are doing at the moment, It can be individual shots if you aren't together writing out these answers right now…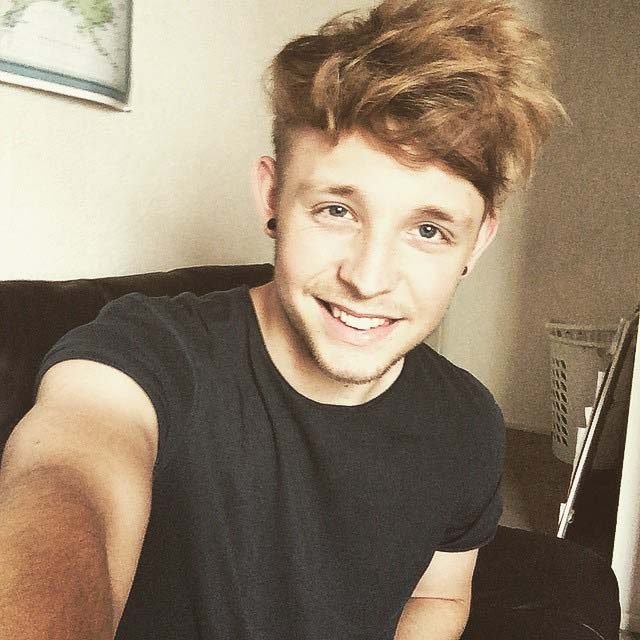 AWESOME SELFIES, GUYS!!!
Follow the band on social media:
Facebook
Twitter
Instagram
SoundCloud
Google+
And check out another Phase Five video below!
https://www.youtube.com/watch?v=m_aloVwsvq8