Teach Me Wall Street – New Summer Finance Boot Camps for Teens
For the average high-schooler, the world of investing can be a confusing and scary place. We've all heard stories of people getting rich overnight with specific stocks, Bitcoin or NFTs –but we've also heard the opposite stories of people losing tons of money while investing in the very same things. How do you invest wisely and protect your money while it grows?
Fortunately, you can learn all about the world of investing in stocks, bonds, real estate, options, foreign currency, and even CRYPTO through a series of online summer camps called TEACH ME WALL STREET.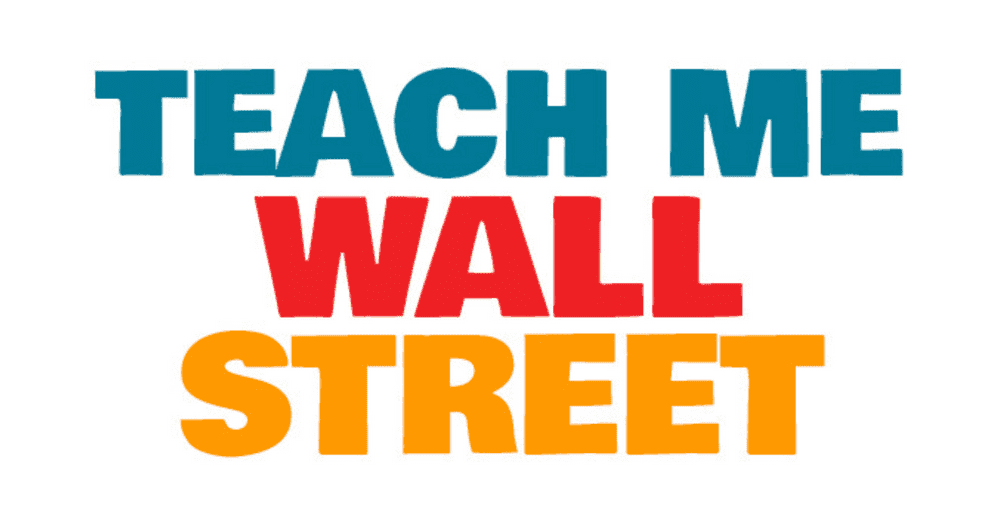 Teach Me Wall Street – Summer Finance Boot Camps for Teens
Teach Me Wall Street makes learning fun with 4 Summer Finance Boot-Camps, varying in length and content, that focus on Trading, Investing and Business! All of our programs can be accessed from home or any place where there's a quiet space and a reliable internet connection.
LIVE instruction is offered by seasoned professionals at various times throughout the day to accommodate busy schedules and students on the east and west coast. Engaging hands-on activities and peer-to-peer interaction makes for an active on-line learning experience. It's the perfect extracurricular activity for high school students to list on college applications!
We cover the basics and advanced topics from a REAL-WORLD perspective:
the stock market
currency trading
blockchain
related financial institutions
fintech (financial technology) and jobs
budgeting
401Ks and other investments
How to grow your money!
Teach Me Wall Street offers 1 – 4 week boot camp enrollment options:
1-Week Boot Camp Options
Wall Street 101 – Explore how Wall Street works, who the players are, and the basics of stocks and bonds. 
Cryptocurrencies – Focus on evolving technologies, jobs and digital currencies as they relate to Wall Street and investing.
Budgeting & Beyond  – Learn how to create and manage a budget, avoid financial pitfalls, and handle other real-world money matters.
2-Week Boot Camp Option:
Trading & Investing – (Wall Street 101 is a prerequisite* and can only be booked as a part of the 2-week package option) Learn the best investment strategies to help you grow your money and how to do analysis to find these investments.
3-Week Boot Camp Option:
Trading & Investing + Cryptocurrencies
4-Week Boot Camp Option:
Trading & Investing + Budgeting & Beyond + Cryptocurrencies
Camp Details:
Boot camp session run twice a day to accommodate students in different time zones.
Camp runs Monday – Friday, 10am -12pm EST, and 1pm – 3pm EST.
Students enroll in the 10am EST or 1pm EST camp classes. If their schedule changes, they can switch to the alternative class time for the day.
The first Boot-Camp session begins, Monday, June 6, 2022, with other sessions following throughout the summer. Multiple sessions make it easy to fit into virtually any summer schedule!
What's included?
Live, interactive and engaging instruction (not a boring Zoom lecture)
Instructors with real life Wall Street backgrounds
Educational games with prizes
Parents' discussion guide
Recording of session if you miss the class
Certificates upon completion
Will students enjoy this?
Absolutely. Teach Me Wall Street has taught hundreds of students – Many return to enroll in all Teach Me Wall Street boot camp offerings, and refer friends! We love Wall Street and know how to make it fun and interesting . See testimonials and learn more on our website here. https://www.teachmewallstreet.com/summer-camp.
"I love when students come hungry to learn something that they have little or no experience with. Many come to learn how to trade stock and grow their money, while others want to better equip themselves for college, a career in finance or simply want to become more finance savvy.

As the classes progress, I see students grasping the concepts and gaining confidence with their new knowledge and skills. They engage in challenging class activities and independently bring related news and real-world questions to the forum. I've watched students who are silent observers at the beginning, blossom into active class participants at the end!

What's most important and fulfilling for me, is that I know that students who have attended Teach Me Wall Street boot camps, are better equipped to deal with real-life money matters, and make smart investments and financial decisions."
—ANNALINE DINKELMANN, FOUNDER
Enroll and save 5% with code WANNA https://www.teachmewallstreet.com/summer-camp