Tips for Growing Your Art Following on Social Media
Social media platforms can be fantastic for growing your career or hobby as an artist if you learn how to use them correctly. If you want to become a professional artist and sell your art one day, get ahead and start building your following now. Here are some tips for growing your art following through social media.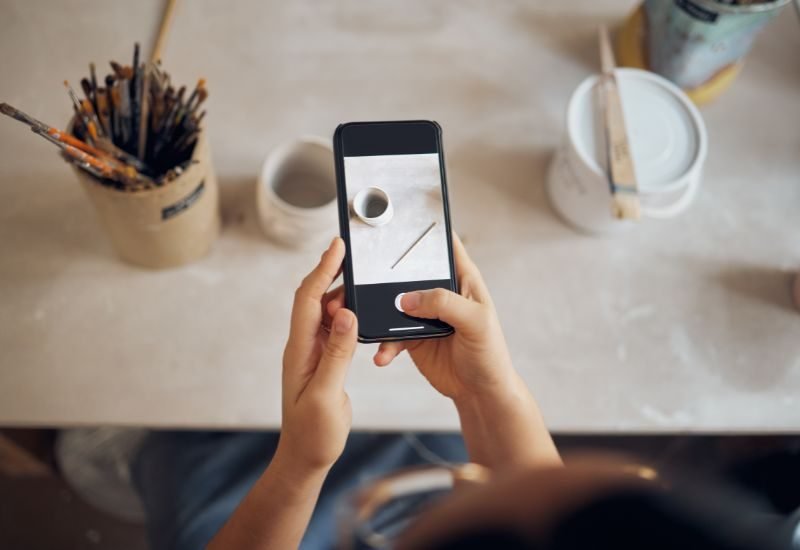 Post High-Quality Photos
Start by learning to capture high-quality photos of your artwork, especially if you work with traditional mediums. Digital art is a bit easier to transfer to the digital space through cropping and file conversions. However, you'll need to take pictures of your traditional art on paper, canvases, and other mediums to post online. Practice different techniques with lighting and angles to get the best shot of your creations. Don't forget to use your smartphone's built-in editing features to tweak your photos until they are perfect.
Learn How Each Algorithm Works
Each social media platform's algorithm is extremely detailed, and many have different rules and patterns. Depending on which platform you want to use the most, dig deeper into how that platform works. For example, some platforms prioritize views and shares, while comments are more valuable to others.
Tags are an important part of every social media algorithm. Never skip this step—tags help put your posts in front of viewers who search for related terms. These tags can help you get extra views on your art and generate comments and shares, which any algorithm will notice.
Post as Often as You Can
No matter which platform you prefer and which algorithm you want to explore, one of the best rules to follow is to post often. By posting often, you're actively building a social media portfolio of art and content. Additionally, your posts are more likely to get picked up by the platform's algorithms. Some platforms, such as TikTok, reward creators for posting more frequently by generating more views. However, remember to prioritize your mental and physical health to avoid the burnout that can come with frequent posting and social media use.
Using social media to build your following as an artist is a smart way to start promoting and selling your artwork online. Now that you know these tips to grow your art following on social media, you can start exploring each platform and posting your art to grow your audience.