Top Tips To Ensure You Take Beautiful Prom Pictures
Prom is supposed to be a once-in-a-lifetime occasion. It's an opportunity to tell the world you've finished your education, you're ready to face the world and, it's a lot of fun. But, there is also a lot of pressure associated with prom.
You'll want to look your best to ensure you impress that special someone and leave great last impressions on people you may never see again. That means you're going to need to spend time looking at the impressive collection of prom dresses available. Choosing the right one means being aware of the latest trends and what suits your body type and personalityµ.
Alongside this, you'll need to get your hair and makeup done. You can follow the right tips and do this yourself or get a professional to help. Either is okay, it simply depends on your budget and confidence levels.
Getting the dress and look right is important to create the right impression at your prom. It's also a vital first step in taking beautiful prom pictures. After all, the more beautiful you look the easier it is to get beautiful pictures.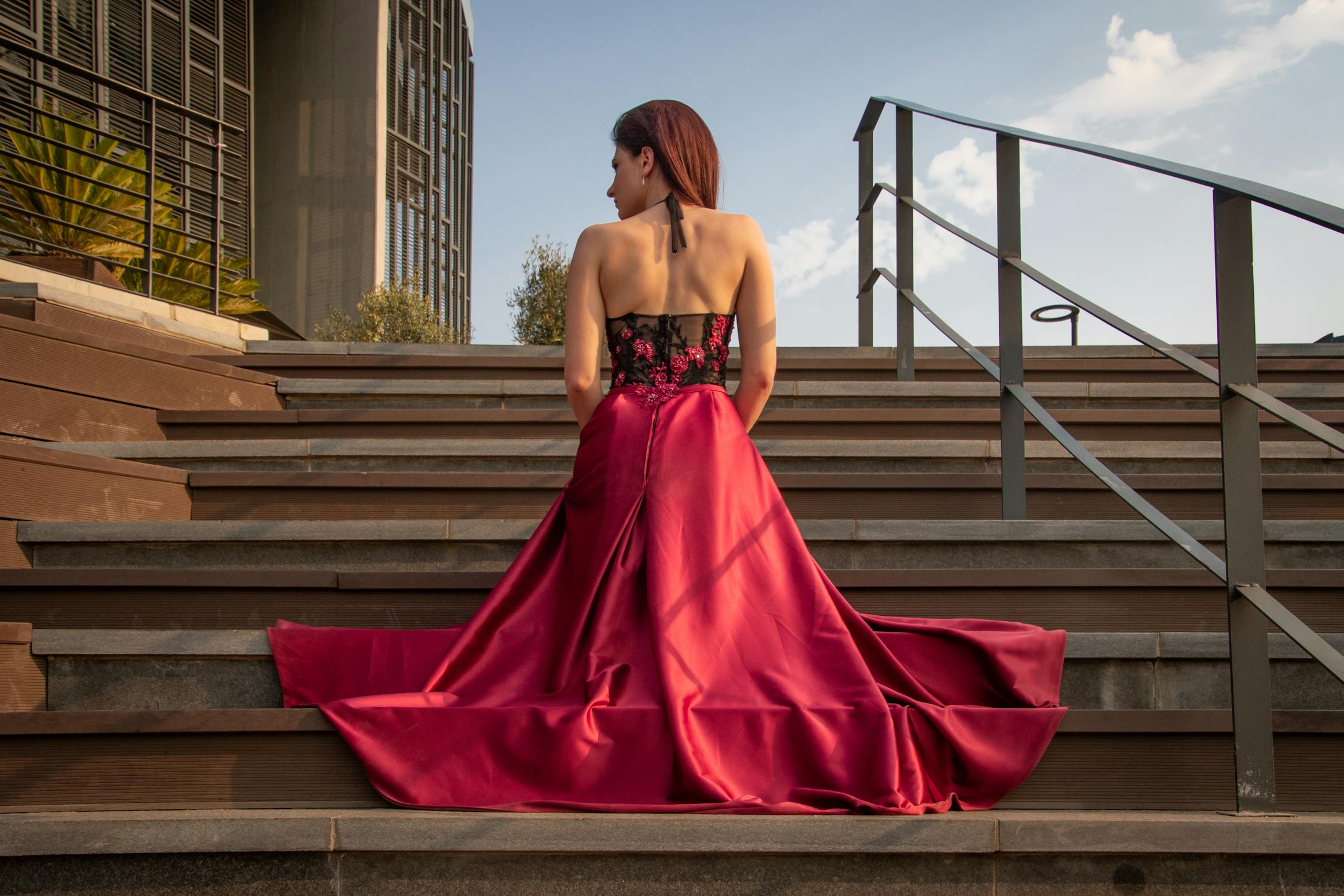 Set the Scene
If you want beautiful prom pictures you need to set the right scene. Even the most beautiful girl in a stunning dress will not look their best in front of a grubby school entrance or the bins! There are two main options when setting the scene at your prom:
In The Main Hall
Taking photos where all the prom activity is taking place can help you to capture the atmosphere and décor. However, it can be difficult to find a quieter corner. If you don't then every photo you take is likely to be marred by other people in the background. To take a beautiful photo you really need a neutral background, ensuring focus is where it needs to be, on you.
It's possible but unlikely you'll find this in the main prom room. The photos you take there will simply be the general atmosphere.
Outside
Head outside the venue and you're almost certain to find a perfect spot for beautiful photos. You'll need an artist's eye. Blank; well-lit walls can be a great backdrop allowing the focus to be on you and your friends. It's easy to get a beautiful photo with a blank canvas.
But, if the venue you are at is already beautiful you should take advantage of this. Standing at the edge of a pretty bandstand is a good idea. Equally, you can use a tree-lined pathway. It's okay to try a few different locations.
Strike A Pose
The more light you have the easier it is to get great photos. It's also important that people being photographed aren't facing the sun as they'll be squinting.
But, to get beautiful photos you also need to adopt the right pose. It's best to face the camera and then turn slightly, angling your body away from it. You should also keep your head up. This works well for individual photos and ones with partners.
If you're going for a group one, make sure some people are sitting while others are standing.
Don't forget, beautiful prom photos are important, take your time to get them right.