What is the impact of screen sharing technology on the education?
EdTech or educational technology is an ever-evolving sector introducing new updates and tools now and then. These tools are massively influencing the education sector and helping schools and colleges ride the digital wave in the form of virtual classrooms, smart TVs, and, most importantly, screen sharing tools.
A feature-packed screen sharing tool has the potential to transform traditional teaching methods and classroom practices, especially when learning in a more connected and collaborative environment is vital to proper education. That's why modern educational institutions are focusing on adopting new technologies to create smart classrooms so teachers and students can work to enhance learning. Read along to understand the huge impact of screen sharing technology on education.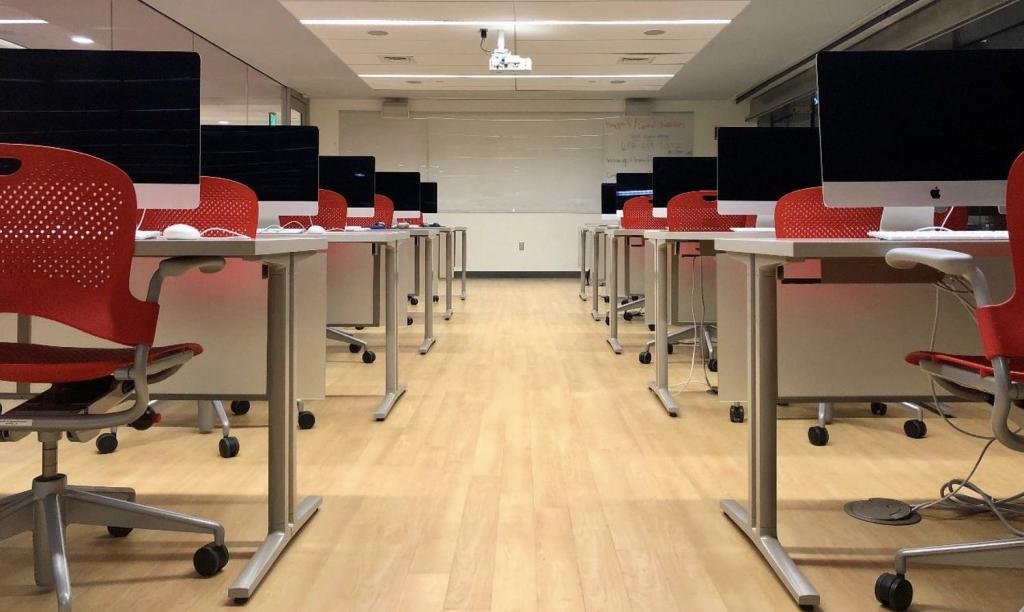 Augmented teacher and student mobility
The primary impact of screen sharing technology is enabling students and teachers to share what's on their devices from anywhere in the classroom to a display. It prevents teachers from being tied to their desks to share examples or notes. Also, students don't need to huddle around the teacher to glimpse what they are showing on their devices.
Moreover, the technology allows multiple students to share their device screens and facilitates student-to-student collaboration.
Therefore, students and teachers can become mobile with this technology.
Giving class presentations is more effortless than ever before
Thanks to screen sharing technology, giving class presentations is easy. The technology allows for four or more students in the class to give a presentation using a wireless screen sharing system. Furthermore, teachers don't need to waste classroom time dealing with compatible adapters and wires.
A wireless screen sharing system allows students to be more productive and creates opportunities for teachers to tend to each student personally.
Student-teacher engagement is enhanced
In today's smart classroom environment, screen sharing has become a technology of choice. As a result, students use technology to become much more attentive and engaged with classroom learning. Also, teachers are not tethered to their desks. Therefore, teachers can walk around while teaching to increase interaction with the students.
Improved accessibility to lectures or classes for students
Tailoring courses according to the specific needs of every student is a daunting task. Most schools and universities fail to accommodate the individualized needs of every student. Luckily, screen sharing bridges the gap and offers accessibility to lectures and classes for every student.
For instance, screen sharing allows students to tune into their classes or lectures from anywhere. All they need is a stable Internet connection.
Improved accessibility means that students experiencing sensory overload in a classroom or lecture environment can learn from an appropriate space.
The burden of transportation is eliminated from group projects
Group projects offer collaborative experiences for students like time management, problem-solving, communication, etc. Since students already have a lot going on outside classes, they might fall short on time to work on group projects.
Seamless coordination with screen sharing technology enables students to participate in their group projects in real-time. They can also practice their presentations without being physically present as the other team members in the same room.
Connects teachers from across the globe
Screen sharing technology makes guest lectures so much fun and interesting. It eradicates the need for guest lecturers to travel. Teachers can teach from across the world via screen sharing apps. The screen sharing technology is making virtual learning possible, and during the pandemic, the technology has helped millions of students stay connected with education. It is not an exaggeration to say that this technology is transforming the face of education. It is only a matter of time before schools across the globe permanently adopt it.
Real-time checks are possible to find out the understanding level of the students
The screen sharing technology acts as a student response system. Teachers can see student notes, progress, or answers to questions. Everything is displayed on the screen, and teachers can check for lesson understanding several times throughout a class.
Now that you know the education sector cannot do without screen sharing technology, here are a few features to consider when selecting the right screen sharing tool.
The screen sharing software must work on any display or device, so it isn't a problem with the students and teachers.
The software must display all the log-in and activities, such as the active users, the users who haven't joined a lecture, etc.
The app must be intuitive and user-friendly. Teachers shouldn't take too long to get the hang of the software. Also, students must quickly understand how to use the software.
Summing up
Screen sharing technology has positively impacted the education sector. It has brought students and teachers closer, along with helping with the better impartation of education. Moreover, teachers can check students' understanding levels to find out. So, do not ignore the power of screen sharing tools anymore.