7 Tips to Throw a House Party Like A Pro
Organizing house parties can be stressful, as you have to make sure everything runs smoothly. The party's success depends on how you plan your things, beginning from the guest list, decorations, and the meals. With a proper plan, hosting a house party should not be stressful. You can also seek advice to do the right thing and plan rightly.
Some house parties can rock, others are dull, and some will suck. The secret is all about what you do and how you plan for the event. The audience is not attending your party because they are ideal; they need some fun time, so ensure you maximize the fun. If you are not aware of organizing the party, here are some tips to help you.
1. Take care of the music

A party is incomplete without music, you do not have to hire a DJ for a house party, but you need something that will rock the audience and keep them on their feet. There are many music platforms to get the music, an endless mix from different genres. You can get it from iTunes, Spotify, Boom play, and any other music streaming site. The challenge is ensuring the music is right for the occasion. You can select those music classified in the party category to achieve this. It is possible to get suggestions from your friends as to the best party music, download them, and let them play if the streaming site you are using does not offer it.
2. Ensure there is food

Planning for food can sometimes be the greatest challenge for the host. You have to have some light food to keep the audience awake, satisfied and comfortable. You also need to plan for your vegan friends and ensure something for everyone. Begin by planning for snacks, get some fries and fast foods, some roasted nuts, and many others. The secret is to keep it simple and light.
3. Arrange the furniture

The furniture should always make more room for people to dance, move around and do other things. The rooms should not be empty; ensure you put the furniture in the right position where people can easily access them and ensure they are comfortable for the audience. Keep away furniture such as glass tables and other delicate decorations since they can easily break in case of accidents. You can also spread the furniture around to create a central point for people to dance.
4. Decorations

You do not need expensive decorations; neither do you need to repaint the whole house. Ensure you have simple decorations that set the mood for the party. You can achieve this by using lanterns, candles, and centerpieces. The greatest decorations are the lights; ensure you have the right lighting for the right mood. If you decide to do some coloring, you can try some warmer colors to make the house attractive and welcoming for your audience. You can also get other decorations to match the occasion, such as flowers, serve ware, and more.
5. Toiletries and washrooms

Ensure the washrooms are clean for the occasion. You do not need to decorate them; keep them simple, clean and ensure you have more accessories such as handwash, toiletries, and enough cloth towels. You also need to designate washrooms for males and females to avoid mix-ups. Parties can sometimes be messy; hence you need to check the washroom from time to time to ensure they are in order. Ensure you have clear lighting in there, and you can also paste some instructions on the wall to ensure the users use it safely and responsibly.
6. Plan for accidents

Many types of accidents can occur at a party; hence you need to be prepared for anything. Start with the most common ones, such as cuts and bleedings. Ensure you have safety gear, methylated spirits, and bandages to nurse the wounds. Prepare for spillages or if someone vomits on the floor, seats, or tables. Ensure you have paper towels and rags to clean the mess fast before damaging the seats or the items. You also need to put accident prevention measures by ensuring glass items are kept away. Try advising the audience not to drink too much or mix the drinks. Ensure you do not provide drinks with high alcohol concentrations; mild to strong drinks will be better, but not too strong.
7. Keep the audience in the party mood

The best way to maintain a party mood is to provide the right items for the audience. Begin by having the right drinks for everyone. If you and your friends are of legal age, moderate alcoholic drinks can keep them busy. For non-drinkers, you can get them some mocktails. You can also get some cannabis if you and your friends are of legal age in your area. You can get premium deals on weed online.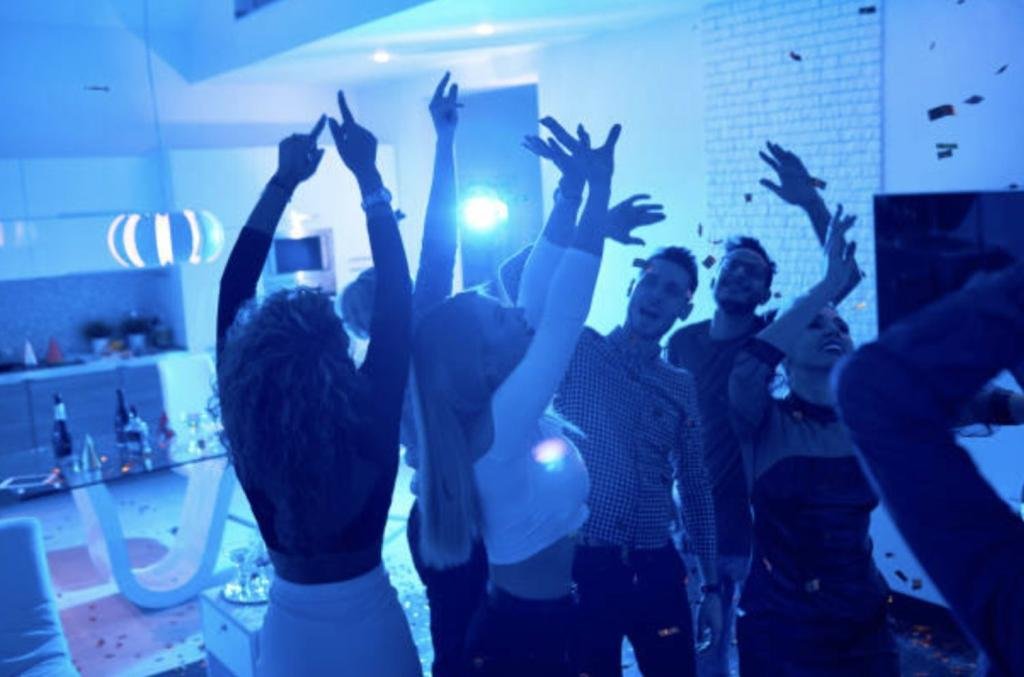 Conclusion

The most important part is to ensure the party is fun, ensure the audience has the right music, drinks, and the layout allows them to dance and mingle. Above all, ensure the house is presentable using the right lighting for different places and plan for any mess and accidents related to parties.
Reference:
https://www.wikihow.com/Throw-a-Successful-Party
https://www.ourbigfunparty.com/372/how-to-throw-a-house-party-7-techniques-to-ensure-your-party-is-awesome/
https://www.pulse.ng/gist/pulse-list-7-tips-to-have-the-best-house-party-ever/djv091m