INTERVIEW: Clementine Lea Spieser dishes on the Hype House "Incident," influencer Squads, and fake friends
Clementine Lea Spieser is an American-French child actor based in Los Angeles, California. Of European descent, Clementine is an old soul who combines athletic ability, a passion and natural talent for acting, good spirits, and a perceptive mind. Clementine began acting at 11 years old and has appeared in a few nationwide commercials (Coleman, Blinger). She recently starred in the horror short film "Just Be" that raises awareness about sex trafficking.
In her spare time, Clementine loves art, dance, track & field, and directing/editing videos of herself, and with her friends. In the near future, Clementine guest-stars as a social media expert in the Disney+ series "Earth to Ned,"produced by the Jim Henson Company.
Speaking of social media, Clementine and a few of her friends drew some heat for an incident involving the OG Hype House – an L.A. mansion full of social media influencers who live and create content together. We'll let her tell her side of the story in the interview below!
Hi Clementine, nice to e-meet you! Tell us a little bit about yourself outside of show biz.
I am fluent in French, I love traveling, baking and I love cats! I foster kittens regularly for a couple of weeks. Before the quarantine, I was doing track and field, but that stopped sadly. And with being a young actor, I still go to full time public school!
Great! You've recently hit 400k on Instagram, congrats! What would you say was been your most successful action in getting so many followers?
I mostly grew on social thanks to my friend Piper Rockelle and being part of her 'squad' for a few months…but also because I post regularly and interact with my fans a lot.
You parents are both French. Have you been to France, and if so, what was your favorite part?
I usually go to France like every summer, but this summer was cancelled sadly because of the pandemic. My favorite part is seeing my family and spending time with them either cooking, going to the pool or lake, hiking, gardening, exploring new places.
What part of your French heritage or culture are you most proud of?
I mostly proud of the fact that I can speak another language fluently and that I have the opportunity to travel to Europe quite often.
Okay, so much has been said about the alleged "break-in" at the Hype House that you were involved with along with Jenny Popach and Prymrr. Could you please, in your own words, explain exactly what happened?
Unfortunately, there has been many inaccurate stories and rumors about this!
I was invited to come to the OG Hype house by my Tiktoker friend Jenny and was told her mom had permission. She said the hype house members had moved out over two weeks ago and we could go shoot social content. So, I didn't really question it and went because it sounded exciting.
When we got there, both the main gate and house were opened. Everything was in complete disarray and it looked abandoned, so I assumed they left it that way. I was told we could look around and do Tiktoks so we did that and left.
We absolutely did not make the mess, took things or killed any pet. It was a huge mistake and I deeply regret going, I hope I never have to hear about it and just want to move forward at this point.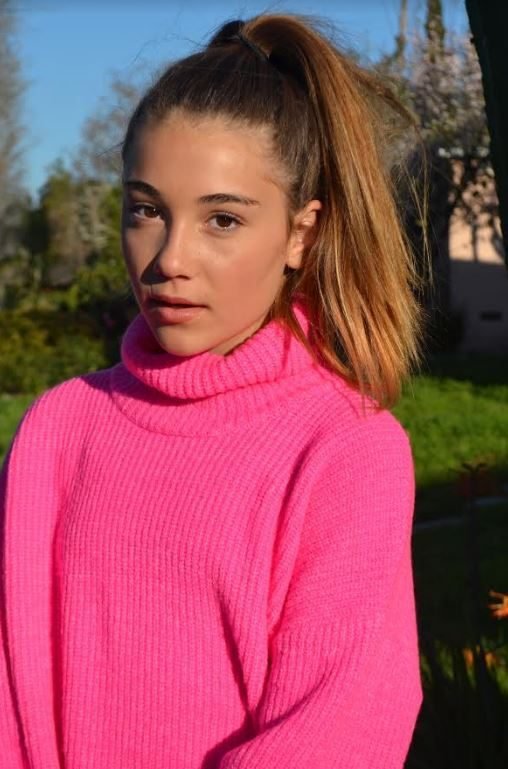 Has this situation affected any of your relationships?
It has shown me some people's true colors, that some only care about their image and are fake friends, but I don't care to be honest because I have real friends who proved to be there for me no matter what.
The Hype House (and all these other TikTok mansions) seem to be full of drama and not very healthy environments. The same with all these "squads" that keep popping up in L.A. What made you want to be associated with all that in the first place?
I totally fell into a squad by accident! Since I'm an actor, I went on an audition for a recurring role on a YouTube series, but it turned out to just be YouTube videos for one person's channel. More kids were added and I became friends with all the kids and that's how I ended up in the "squad".
Have you learned any lessons from all this?
I've learned to not trust anyone in the "influencer" industry because most of these people are clout chasers and will pretend to be friends just to get something from you. Also, a lot of people are very fake and manipulative, so I've learned to be careful with new people.
How do you feel about the rumors about TikTok possibly being banned soon?
It makes me very sad because I love TikTok so much and 3 years of my life is on the app, so I really hope is doesn't get banned because I love making videos there.
If it is banned, which platform do you think everyone will head to for content creation and consumption?
I feel like either Triller or YouTube and maybe Instagram since they added a new video feature.
What most takes me to my happy place is:
Traveling.
Biggest pet peeve?
People who are too full of themselves and super obnoxious shallow people as well.
The one thing I won't eat is:
Eggplant or mushrooms.
Secret fear?
Elevators, slopes, and paranormal stuff.
What's the last movie or show you watched, and give me a review…but you can only use TWO WORDS for the review : )
"Would You Rather" – intense and scary.
The one thing I cannot live without:
Is either my family or food.
Most embarrassing moment IRL you wish you could do over?
I wish I NEVER went to meet my friend at the OG Hypehouse…!
Secret beauty hack:
For my eyeliner I start at the outer end of my eye and I make a straight line to my inner corner.
Tell me something people would be surprised to know about you?
I don't like horror movies.
What else are you working on or have coming up next?
I have a new short movie called "The Wishflower" coming soon and I'm just doing auditions in the moment but its been slow!
Could we get a selfie of whatever you are doing at the moment?
Yeah sure, I just did a Chloe Ting workout, so I'm in my workout clothes lol.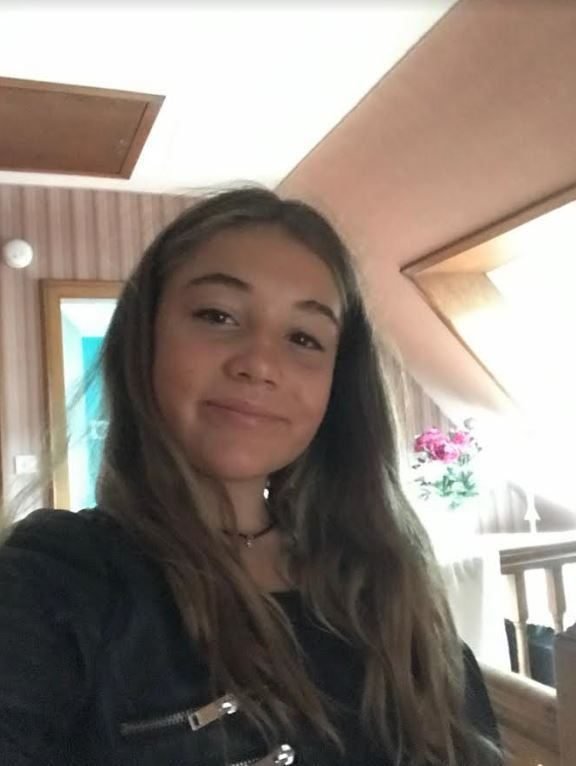 https://www.instagram.com/clementinelea/
https://www.tiktok.com/@clementinespieser
https://www.youtube.com/ClementineLeaSpieser
https://twitter.com/clementinelea2