Rising teen star Kolten Kirschke releases "Let Me Know" – Exclusive Interview!
Kolten Kirschke is a talented 13-year old singer/songwriter and actor who has been performing and filming professionally for the majority of his life in New York and Los Angeles. Known for his covers on Youtube, his new single "Let Me Know" drops TODAY!
Its available NOW on all major music outlets. You can check it out on Spotify here=> KOLTEN KIRSCHKE "Let Me Know"
Kolten took some time from his busy schedule to answer a few of our questions about releasing his very first single, what the creation process was like, and a few "getting to know you" facts. Scroll down to read our Q&A!
Hi Kolten, nice to e-meet you! You are releasing a brand new track today
and we are excited to find out about it…but first, tell us a little about yourself.
Really I'm just your ordinary teenager that loves playing soccer and gaming- especially
streaming live on Twitch! I've trained as a singer, actor, and dancer most of my life; and it's
become a huge part of who I am and something I work on everyday.
Great! Now, let's get into the big news. Your new track is called "Let Me
Know." What's it about?
"Let Me Know" is about having communication in a relationship. It's always so hard to know
what the other person is thinking or feeling, so communicating is key.
How did the track come about, as far as songwriting, producing, etc.?
I'm blessed with the best team and support system. It started with pen and paper
and evolved into more than I could have expected. It was so great to work with Mary Simmons
(Marygold) and Zak Lloyd in Los Angeles. Mary co-wrote lyrics and topline, and Zak produced
an amazing track. I recorded the song with them in LA, and it was such a fun process.
I am sure there was a lot of work put into it. How does it feel to finally
release it to the world?
It's really exciting to finally be at a point where I can start releasing original music. Cover songs
are great, but this time it's my own feelings and story that people will hear.
Walk us through what planning and shooting the music video was like.
Again, it takes a great team to pull a vision together. Director Keith Green worked with me on
developing the storyboard. Once we had a storyboard, we auditioned actors and dancers we
needed for the video. Stylist, K. Makini, covered all wardrobe for us. Then a couple rehearsals
later, it was time to shoot. First Eye Media Group came in and worked their magic. I'm serious — to
watch them film with their cameras, drones, and lighting equipment and then see the video — it
feels like magic! Last comes all the editing. A lot of time and hard work go into these videos.
You've got a few Justin Bieber covers on your YouTube channel. How has
he influenced you as an artist?
When I first started music, Justin Bieber was the teen artist we all aspired to be. Most people
don't see or understand the countless hours in the studio, choreography, rehearsals, and time
away from home that goes into all this. It takes serious work ethic to do all he's done; I admire
and compare myself to it all at this stage in my life.
Being involved in the arts for some time now, including an appearance in "Future Man" with
Josh Hutcherson and directed by Seth Rogen, what's been the most memorable moment so far
in your showbiz career?
Some of my most memorable moments haven't released yet! Two projects will be out in
October. As an actor, the experience is amazing, but waiting to share is hard!
You advocate for a drug-free lifestyle, which we agree with 100 percent. With so many
popular artists displaying drug use in their videos and social media, what do you think is the
best way teens today can keep themselves on track and not fall into drug use?
Social media for so many teens is a way to learn about life. There needs to be more positive
influencers out there showing teens how to chase their dreams without drugs!
Tell me something people would be surprised to know about you.
I'm afraid of heights.
Biggest pet peeve?
I don't think I have one.
Favorite book?
Favorite food?
Steak.
Favorite movie?
Wreck-It Ralph.
Most embarrassing moment IRL you wish you could do over?
Wearing pants that were to large during a dance competition. Luckily they started falling down
towards the end of the performance. Haha!
What do you have coming up next?
Wish there was more I was allowed to share; I'm still shooting some scenes for a new feature
film coming soon and working on releasing my next song.
Could we get a selfie of whatever you are doing at the moment? Its
something we do for the fans!
Leaving LA and headed back to Texas for the new song release! My in the car selfie!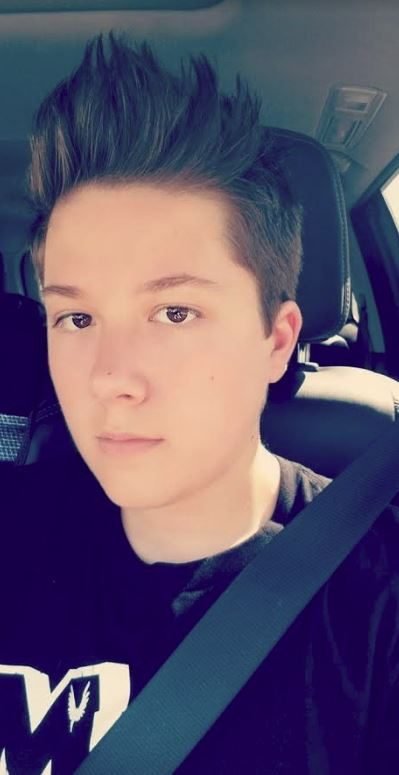 FOLLOW Kolten's on his socials and check out his website!
https://www.instagram.com/koltenkirschke/
https://twitter.com/koltenkirschke
https://www.facebook.com/koltenkirschke/
https://www.youtube.com/channel/UCMiEGhtt1McBt14cvo3rhsw
https://www.imdb.com/name/nm7630700/
https://www.koltenkirschke.com/