13th Annual El Sueno de Esperanza for Padres Contra el Cancer with Eva Longoria, Ana Barbara & More
Club Nokia in downtown Los Angeles was host to the 13th Annual El Sueño de Esperanza, a gala fundraiser for the Padres Contra el Cancer charity.
According to the press release for the event, "PADRES Contra El Cancer (PADRES) is an organization committed to improving the quality of life for Latino children with cancer and their families. PADRES programs, activities and services, while primarily oriented to the Latino community, serve childhood cancer patients from ALL races and ethnic origins. No family is turned away. Celebrating 28 of years of service, PADRES brings together children, families, healthcare professionals and community leaders to promote a comprehensive understanding of childhood cancer and other blood disorders as well as effective methods for treatment."
We were able to interview a few of the celebrity attendees, who spoke about why supporting this organization is important, and also gave advice directed towards our teen audience.
Eva Longoria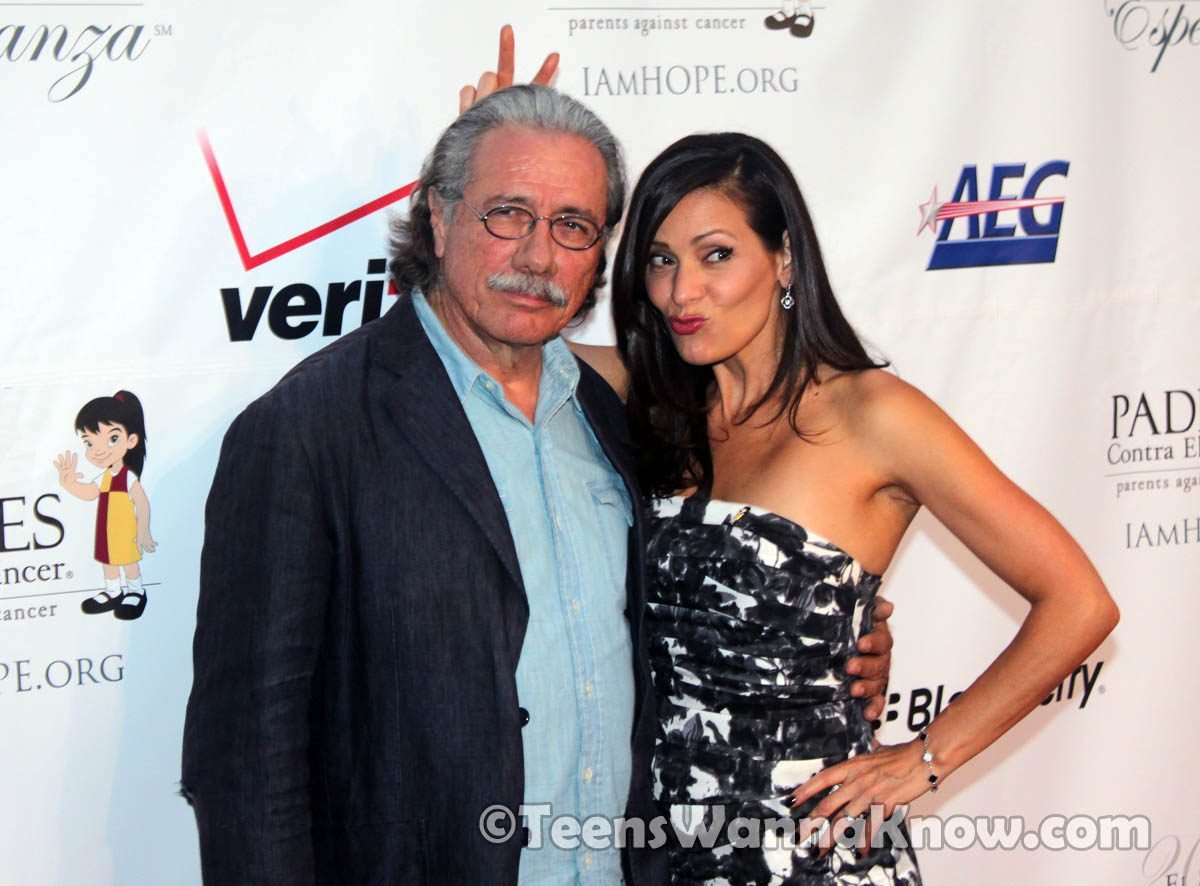 Edward James Olmos & Constance Marie
Dania Ramirez
Dania Ramirez, Eva Longoria and Edy Ganem
Cassie Scerbo
Beto Cuevas
Andy Vargas
Panky Saviñon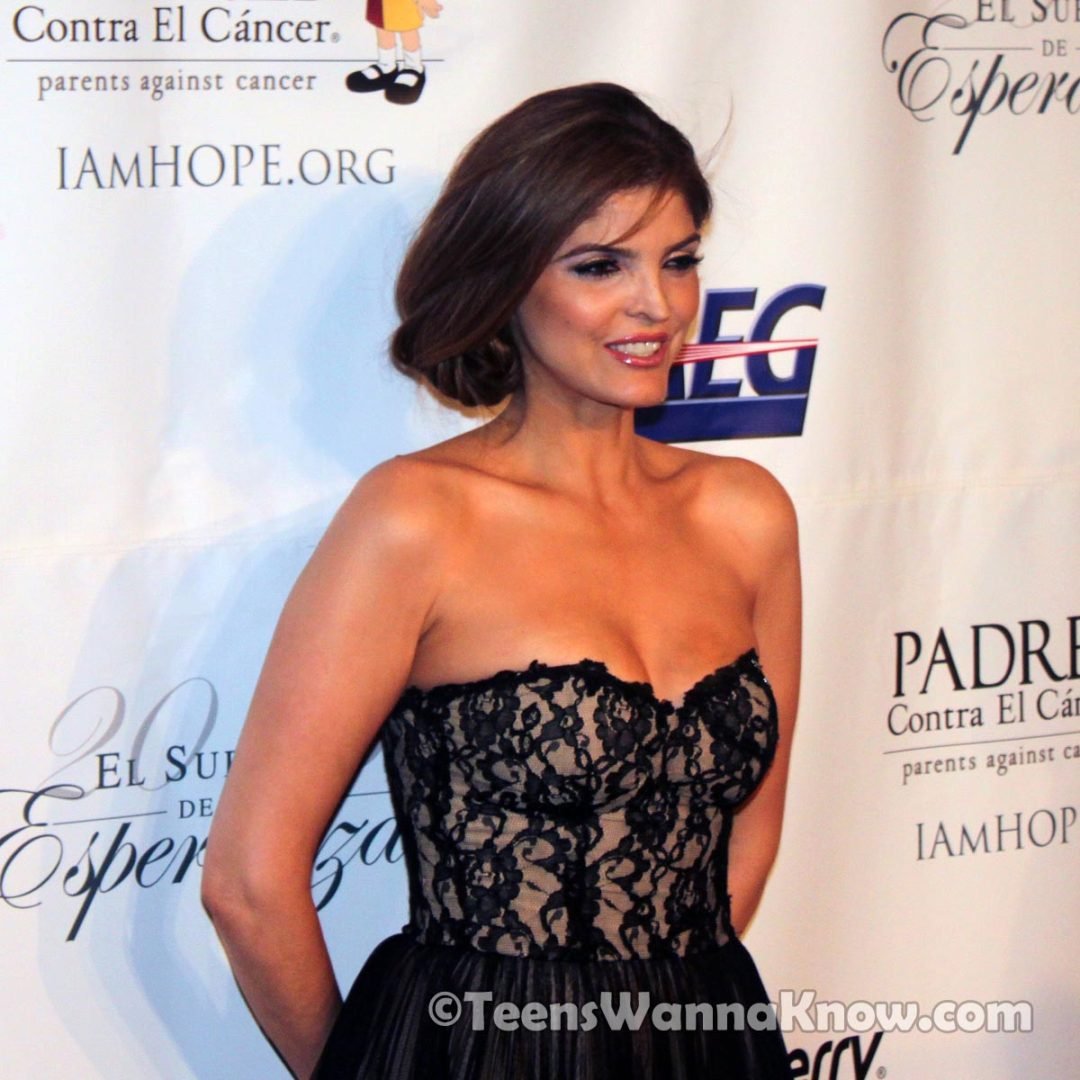 Ana Barbara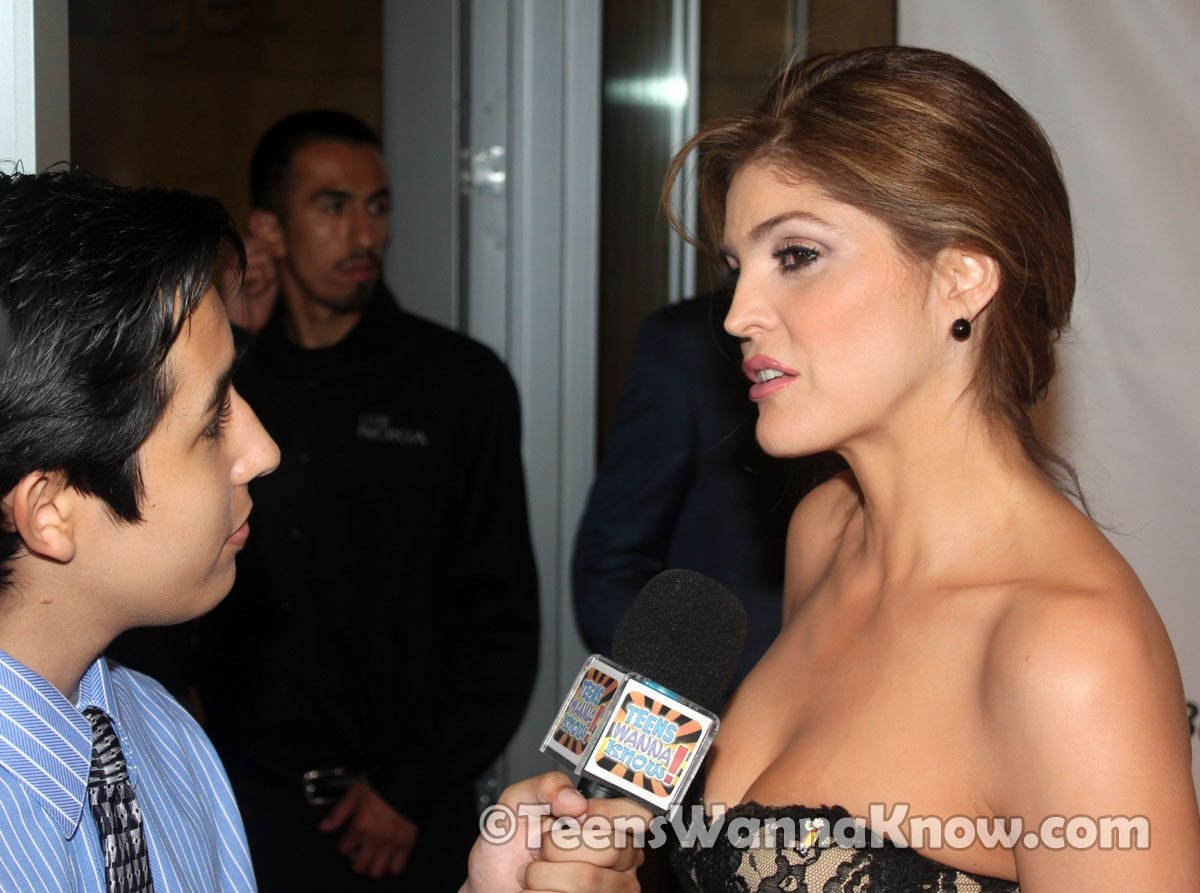 Ana Barbara interviewed by Michael Peña
Rafael Amaya
Quinton Aaron being interviewed
Michael with Joyce Giraud
Matt Cedeño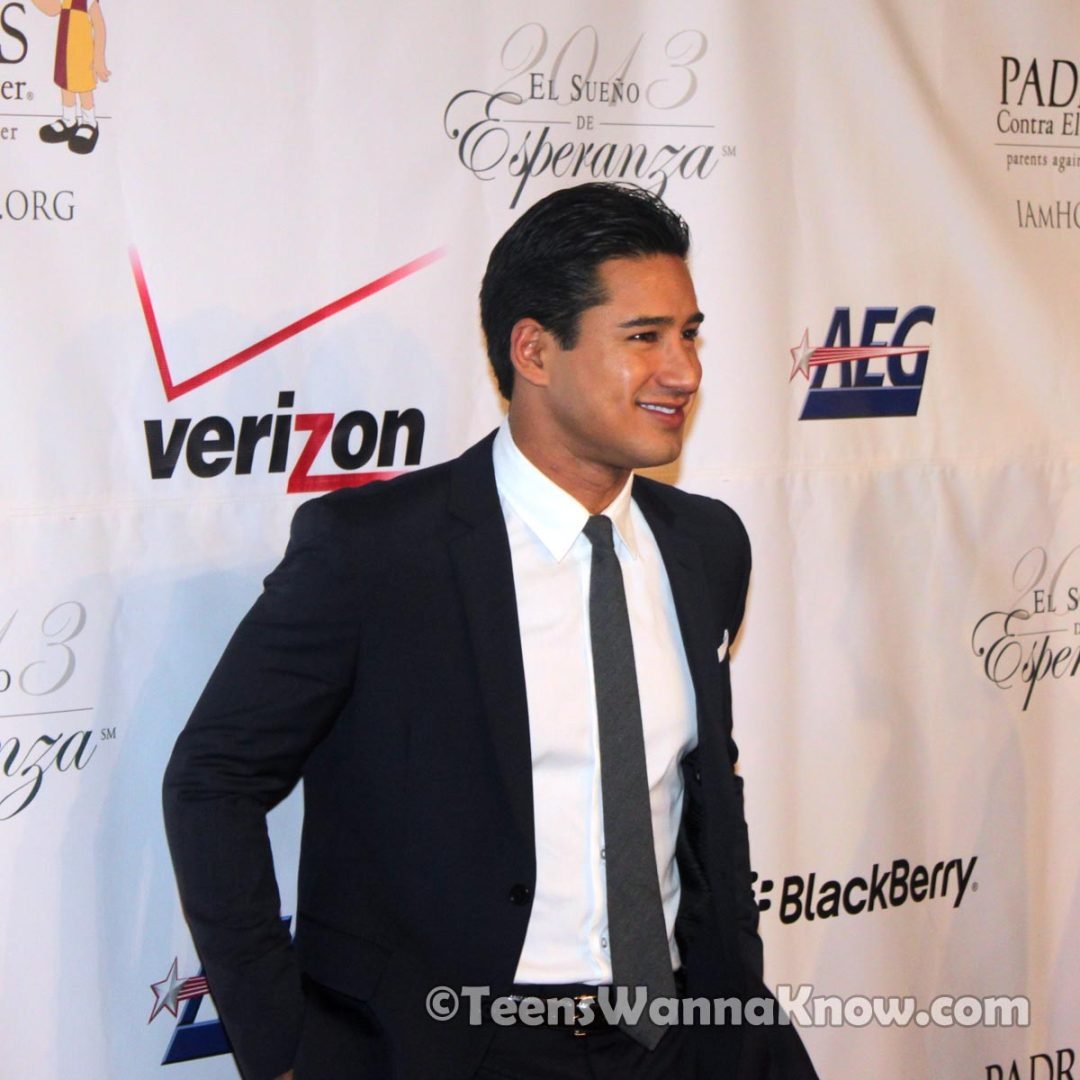 Mario Lopez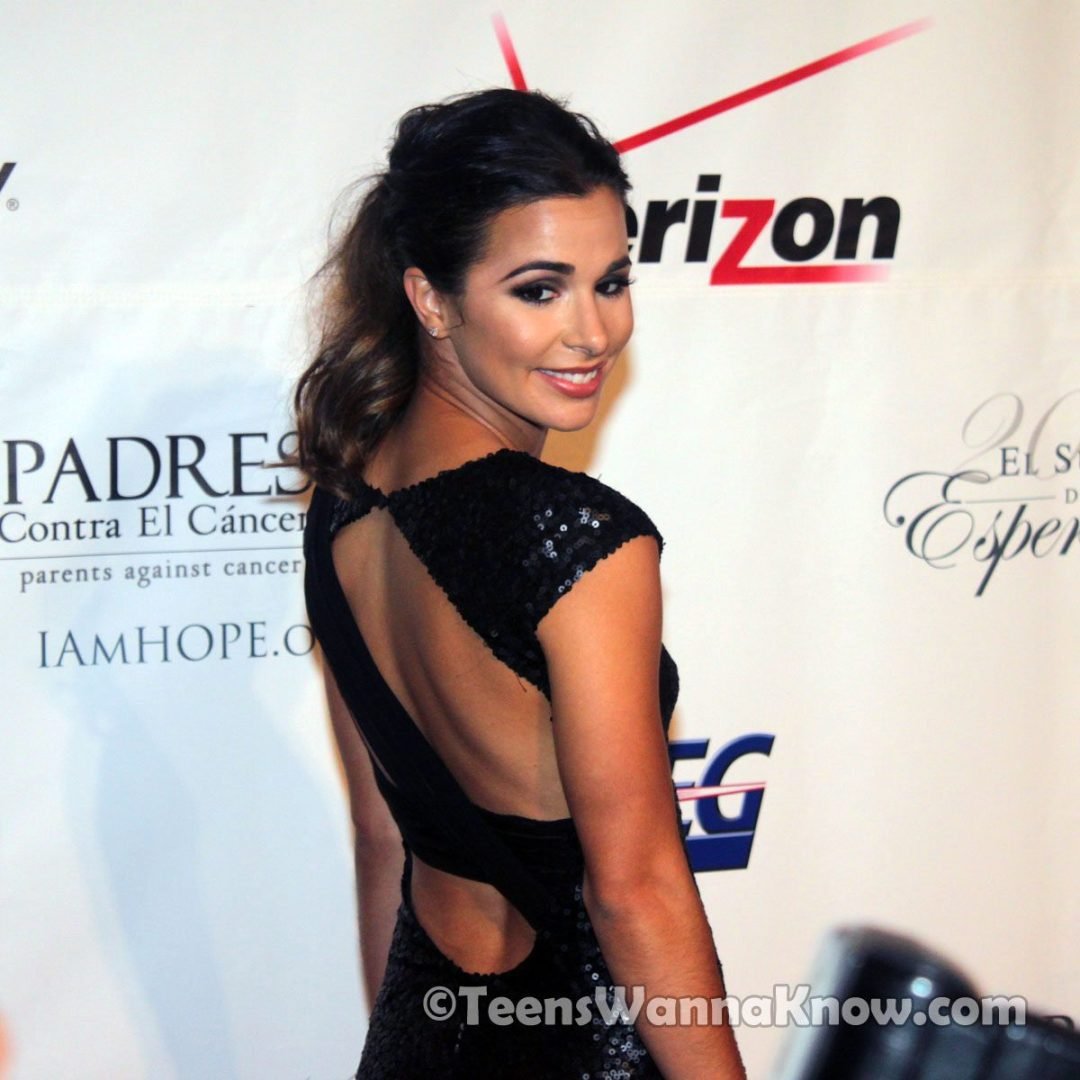 Josie Loren
Padres Contra el Cancer
Website: http://www.iamhope.org/
Facebook: https://www.facebook.com/iamhope.org
Twitter: https://twitter.com/IAmHOPE
Edward James Olmos
IMDb: http://imdb.com/name/nm0001579/
Website: http://edwardjamesolmos.com/
Facebook: https://facebook.com/EdwardJOlmos
Twitter: https://twitter.com/edwardjolmos

Constance Marie
IMDb: http://imdb.com/name/nm0005186/
Website: http://constancemarie.net/
Facebook: https://facebook.com/pages/Constance-Marie/62690293388
Twitter: https://twitter.com/goconstance
Instagram: http://instagram.com/goconstance
Edy Ganem
IMDb: http://imdb.com/name/nm2963874/
Facebook: https://facebook.com/pages/Edy-Ganem/211541758873201
Twitter: https://twitter.com/EdyGanem
YouTube: http://youtube.com/channel/UCIQq27yhkydVBlZJUwMC2OA
Instagram: http://instagram.com/EdyGanem
Josie Loren
IMDb: http://imdb.com/name/nm2374841/
Facebook: https://facebook.com/pages/Josie-Loren/182482531797656
Twitter: https://twitter.com/josloren
YouTube: http://youtube.com/user/josloren
Instagram: http://instagram.com/JosLoren
Rafael Amaya
IMDb: http://imdb.com/name/nm0024227/
Facebook: https://facebook.com/RafaelAmayaOficialPage
Twitter: https://twitter.com/rafaamayanunez
Instagram: http://instagram.com/RafaAmayanunez
Panky Savinon
Facebook: https://facebook.com/metropolitanmusic
Twitter: https://twitter.com/PankySavino
Instagram: http://instagram.com/metropolitan
Ana Barbara
IMDb: http://imdb.com/name/nm1312310/
Website: http://anabarbaramusic.com/
Facebook: https://facebook.com/AnaBarbaraOfficialFB
Twitter: https://twitter.com/AnaBarbaraMusic
YouTube: http://youtube.com/user/AnaBarbaraOficial
Instagram: http://instagram.com/AnaBarbaramusic
Dania Ramirez
IMDb: http://imdb.com/name/nm1268158/
Website: http://officialdaniaramirez.com/
Facebook: https://facebook.com/DaniaJRamirez
Twitter: https://twitter.com/DaniaJRamirez
Instagram: http://instagram.com/DaniaJRamirez
Quinton Aaron
IMDb: http://imdb.com/name/nm2466842/
Website: http://quintonaaron.org/Facebook: https://facebook.com/pages/Quinton-Aaron/115058764117
Twitter: https://twitter.com/QuintonAaron
Kevin Ramirez
Website: http://superestrella.com/
Facebook: https://facebook.com/kevenramirezofficial
Twitter: https://twitter.com/KevenRamirez
Cassie Scerbo
IMDb: http://imdb.com/name/nm2628561/
Facebook: https://facebook.com/cassiescerbomusic
Twitter: https://twitter.com/CassieScerbo
YouTube: http://youtube.com/user/CassieScerboxo
Instagram: http://instagram.com/CassieScerbo
Beto Cuevas
IMDb: http://imdb.com/name/nm1795071/
Website: http://betocuevas.com/
Facebook: https://facebook.com/BetoCuevasOficial
Twitter: https://twitter.com/iambetocuevas
Instagram: http://instagram.com/iamBetoCuevas
Yancey Arias
IMDb: http://imdb.com/name/nm0034733/
Website: http://yanceyarias.com/
Facebook: https://facebook.com/pages/Yancey-Arias/118589139500
Twitter: https://twitter.com/yanceyarias
YouTube: http://youtube.com/user/Yanceya1
Instagram: http://instagram.com/fancyylight
Joyce Giraud
IMDb: http://imdb.com/name/nm0320788/
Facebook: https://facebook.com/pages/Joyce-Giraud/15589655521
Twitter: https://twitter.com/joycegiraud