5 Fast Facts about actor Hunter Payton
Award winning Hispanic-American actor Hunter Payton (aka Hunter Payton Mendoza) is best known for his recurring role on NBC TV Series "A to Z." Now 15, Hunter began working at age 6 in national commercials as well as the HBO Series "Funny or Die' with Will Ferrell. Other credits include "Criminal Minds," SyFy's "Ominous," and award-winning roles in short "Father's Day Breakfast" and as young RJ Mitte in "Who's Driving Doug."
In addition to acting, Hunter loves to do his own stunts and trains and competes in Parkour and Ninja and hopes to try out for American Ninja Warrior in the future. His love for dinosaurs as a child never left and aspires to be a Paleontologist. Coming 2020, you will see Hunter on Disney Channel's "Raven's Home" in February, "LA's Finest" in May and as Ryder in the upcoming feature film "A Genie's Tail" with Laura Marano, The Farley Brothers and Jake Paul later this year.
Here's 5 fast facts about Hunter!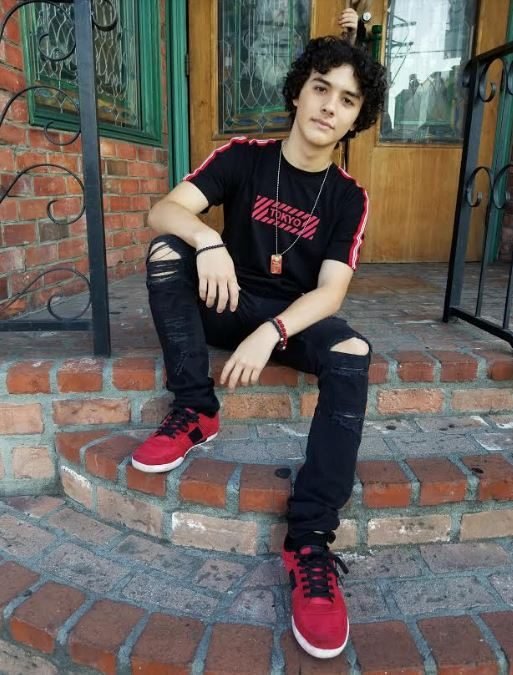 He's got big ambitions for 2020!
My biggest goal for 2020 is the book a series regular role on TV as well as a feature film where I can travel outside of California.
He's grateful.
Looking back on my career, I am grateful for all the opportunities I have received and most importantly the support I have received from my family, friends, followers and my team.
But he sometimes has doubts.
One bad habit I would like to change is I second-guess my self.
He's a bit otaku.
Something people would be surprised to know about me is that I am huge Anime nerd. I love watching it and I recently went as Deku for Comic Con LA. My favorite anime show is My Hero Academia.
His spirit animal makes total sense.
My spirit animal would definitely be Monkey as that was my nickname growing up because I would always be jumping or climbing on something. Makes sense why I do Parkour and Ninja and love doing my own stunts. Recently I just found out that my Chinese Zodiac sign was Monkey.
Selfie time!
Instagram/Twitter/Facebook/YouTube: @TheHunterPayton