5 Fast Facts about actress Aria Brooks from All That!
Aria Brooks is a 13-year-old entertainer born in Atlanta, Georgia. She's been seen on the big screen in the award-winning film Harriet in the role of Anger, the niece of Harriet Tubman. Other credits include Dolly Parton's Heartstrings, Saved in the City and Nocturnal just to name a few.
Aria's breakout role has come as the newest series regular cast member on Nickelodeon's All That, a reboot of the classic 90's comedy series. New episodes are airing now.
She has written and produced two singles "Truly Me" and "Time Off." The videos are available on her YouTube channel. She recently added host to her resume when she created Ask Aria, an Instagram Live interview platform where she interviews fellow actors and people she admires. Recent guests include Kel Mitchell, Faithe Herman, and Kenan Thompson to name just a few.
Outside of acting, she enjoys baking, doing crafts, filmmaking, making TikTok videos, and recording content for her YouTube audience. She and her family are also passionate supporters of the Kilgore Music Foundation, founded by famed saxophonist Ryan Kilgore, that aims to mentor, teach and inspire children to be lifelong musicians.
Here's 5 fast facts about Aria!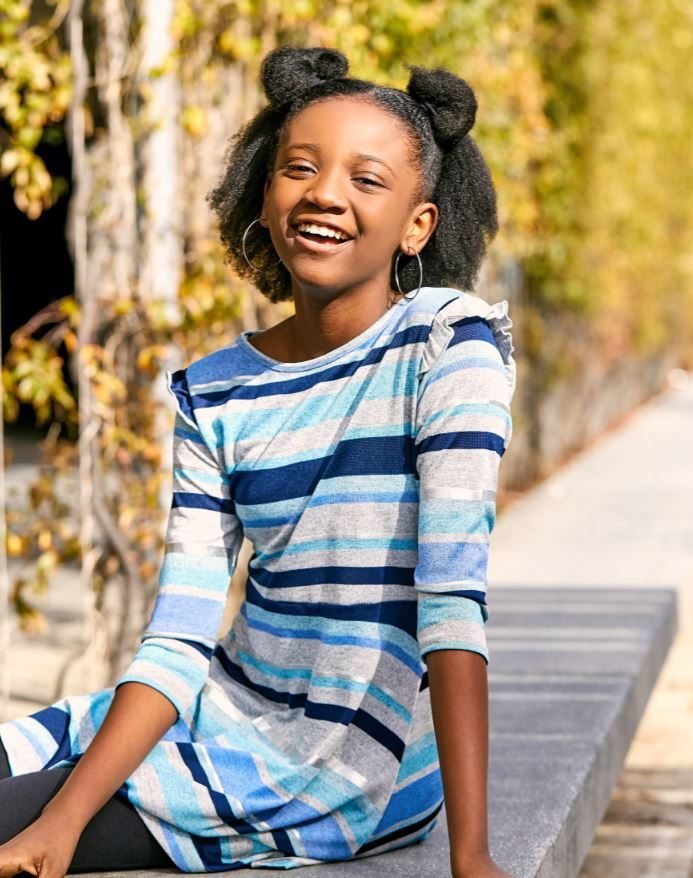 She quickly overcame her fears on All That…
The most memorable moment was my first live audience show on All That. I was slightly nervous before it started, but when I started performing, all of that went out the window. It was almost like my excitement took over in the best way.
…but not everything has gone smoothly.
My most embarrassing moment was when we were rehearsing a sketch and I had to run out of a classroom. I slipped and fell in front of all of the producers, writers, and executives. Everybody laughed because they thought I did it on purpose. So embarrassing…
She has a positive way to deal with social media pressure.
The pressure to have this "perfect image" on social media is the biggest pressure we are exposed to right now. I try to make sure I am not on social media too much and I also unplug every once in a while to help stay focused.
She's a budding coiffurist.
I love doing hair and I'd love to do hair in my own films one day.
She won't eat THIS.
I refuse to eat eggs. No matter how you cook them, they are so disgusting to me.
Selfie!
Twitter: https://twitter.com/itsariabrooks
Instagram: https://www.instagram.com/itsariabrooks/
TikTok: @itsariabrooks
YouTube: It's Aria Brooks