5 Fast Facts about actress Skyler Philpot
Skyler Elyse Philpot is a 9 year old who has been acting and modeling since she was 4 years old. Skyler has a recurring role as Steffi on the upcoming Netflix episodic, Raising Dion, premiering on October 4th. She will also be in the feature film, Hour of Lead, releasing in 2020
Here's 5 fast facts about Skyler!
She enjoyed spending time with a vampire once.
My favorite on-set experience so far has been working with Peter Fascinelli (from the Twilight saga) on Hour of Lead. I liked working with him because he was the director, writer and acted in the film. I was able to learn so much from him. Also his actual wife was my fake mom and she was so much fun too.
Showbiz scheduling is kind of a problem for her beauty sleep.
I love everything about acting! But if I had to choose one thing I am least fond of it is probably having to be up before the sun rises on set or working through the night for shoots. I like my sleep!
You know the kid you've read about that got a bead stuck up her nose, and you wonder "Who would do that?" Well, that's her.
Hmmm…my most embarrassing moment in real life. I don't really have an embarrassing moment, but when I was in 3K I stuck a bead up my nose during our Halloween Party, had to go to the doctor to get it out because no one at school could get it and they were afraid they would shove it up further. I missed most of our Halloween Party!!! It's really funny now.
She has many interests!
I twirl baton and also yodel. My favorite color is orange and I love Vincent VanGogh's painting Starry Nights (it was even the theme of my 7th birthday party)…And I also want to be a French Pastry Chef in Paris when I grow up!
While she won't eat shrimp, she does have a killer Chicken Noodle Soup–Pickle–Mango thing going on.
I refuse to eat shrimp because my mom and grandma are allergic and we haven't taken the test for me yet to see if I am allergic or not so I can't eat it. But it smells very good. My favorite foods are Chicken Noodle Soup, dill pickles (not sweet, yuck) and mangos. I can eat them all together in one meal, but not like in a smoothie. That would be disgusting!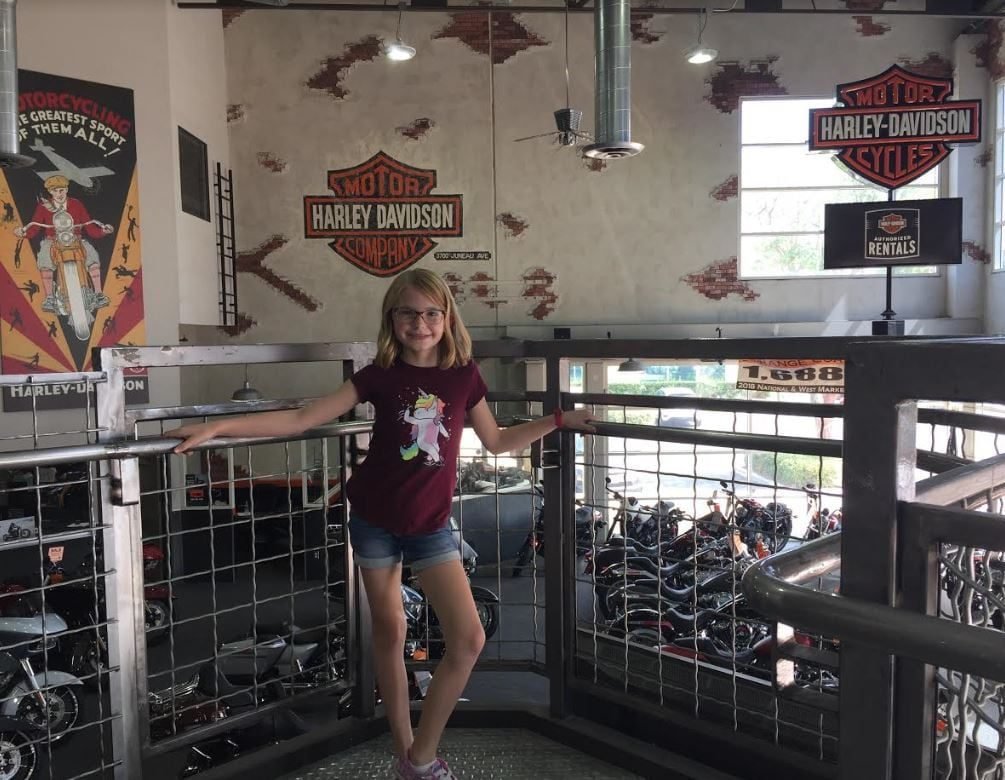 IG: @skylerelysephilpot
TW: @bphilpot25
FB: http://m.facebook.com/skylerelysephilpot/
IMDB: http://www.imdb.com/name/nm8664974/
AA: http://resumes.actorsaccess.com/SkylerPhilpot
YouTube: https://www.youtube.com/channel/UCsM54KSLYHNMcYT1X-MLKMg