5 Fast Facts with actor Cooper Jack Rubin
Cooper Jack Rubin plays "Harold" in the new Showtime dark comedy series, On Becoming a God in Central Florida starring Kirsten Dunst. Set in a small Orlando-adjacent town in 1992, the series follows Krystal Stubbs (Dunst), a minimum-wage water park employee who lies, schemes and cons her way up the ranks of the cultish, multibillion-dollar pyramid scheme, Founders American Merchandise (FAM).
Here's five fast facts about Cooper Jack Rubin!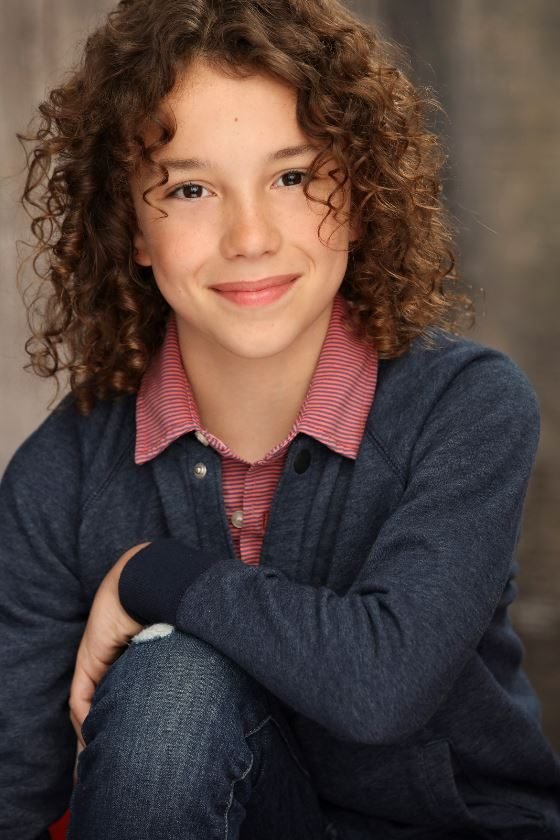 His favorite cake flavor is Chantilly.
My most special moment in the industry is when the cast and crew of On Becoming A God in Central Florida celebrated my birthday! I got chantilly cake which is definitely my favorite! But it was a great feeling seeing all of the people that have worked so hard to come together for my birthday.
Simon Cowell was actually nice to him.

I was definitely star struck when I met Simon Cowell in Mexico. It was late at night and I rushed to get there! I introduced myself and he said, "Oh Cooper nice to meet you!" My family and I enjoy watching America's Got Talent, so this moment was amazing for me!
His dad loves to troll.

Sometimes my Dad will do something CRAZY when he drops me off at school. He rolls down the windows and turns the radio up really loud. Or he sings so people can hear or calls me baby names. That isn't the best way to start my day!

There is something very surprising about his hair!
Well I've never had a haircut! I know my hair is long but I'm guessing that would surprise people!
Pumpkin spice? Cooper says "No thanks!"

I absolutely REFUSE to eat anything with cinnamon in it!! I can't stand it!