5 Fast Facts with celebrity interviewer Tyler Boronski
Tyler Boronski is a multimedia reporter that has covered professional athletes and celebrities for the last 5 years, including actors and YouTubers/Social Media Influencers Tana Mongeau, Timothy DeLaGhetto, Mark Dohner, and Brandon Routh for his YouTube channel. His sports coverage hasled him to be featured on ESPN, NBC Sports, and SB Nation.
He also acts a bit, having worked on Netflix's Stranger Things, FX's Atlanta, and a short indy film called The Adventures of Penny Patterson.
Here's 5 fast facts about Tyler!
He once took viewers behinds the scenes of a reporter's life.
My favorite piece of content I've published is a video called "Day in the Life | NBA G-League." I had a videographer follow me around for the day and we were able to show what it's like when I'm credentialed at a sporting game/event. I was happy with how much we were able to show from the behind the scenes of my interview with Orlando Magic's Amile Jefferson to my interactions with media personnel throughout the day.
David Dobrik is his inspiration.
David Dobrik is someone I admire in the digital content space. I'm really impressed with his editing and how fast-pace all his videos are. He is able to fit so much entertaining content in such a small-time window (4:20). You are always wanting more and waiting until he posts again, which is why his fanbase is as strong as it is. He's on the top of my list to interview one day so hopefully we can make that happen soon!
He totally whiffed it in front of over 100 people and VIPs.
I'm not sure if embarrassing is the right word. However, my first time I ever did a studio presentation at my college, I was awful (Dan Patrick School of Sportscasting at Full Sail University). I was doing highlights for a Celtics-Lakers game and was terrible since I didn't know what I was doing (trust me I'm much better now!). The crazy part was that it was in front of famed-sportscaster Dan Patrick, my instructors, classmates, a bunch of business executives, and livestreamed online to 100+ people. Definitely a memorable first introduction to performing in a studio.
He enjoys plucking strings.
I play the ukulele! When I moved to Florida a couple years ago, I decided I wanted to pick up a new instrument. The ukulele is the best because of how easily portable it is. I love bringing it wherever I travel.
His least favorite food almost caused us to not run this interview out of shock. HOW COULD YOU NOT LIKE THIS????
I absolutely dislike Sour Cream and Onion Chips! You can ask anyone I went to high school with haha. I've always thought they tasted gross and not sure why so many people like them.
Selfie!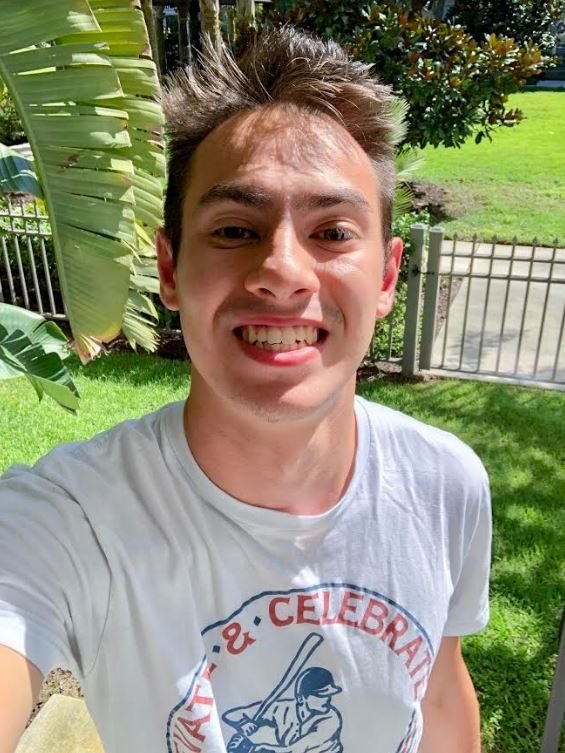 Website: https://www.tylerboronski.com/
Instagram: https://www.instagram.com/tylerboronski/
Twitter: https://twitter.com/TylerBoronski
Facebook: https://www.facebook.com/TylerBoronskiOfficial/
Cameo: https://www.cameo.com/tylerboronski