Abigail Zoe Lewis releases "Take It Slow" – INTERVIEW
Actress and singer Abigail Zoe Lewis is debuting her first original song, "Take It Slow." The song is co-written and produced with The Jamm (Credits include Lady Gaga, Backstreet Boys, Tori Kelly, Leana Lewis and other A-List music artists) that will hit all music streaming platforms August 5th. Within one-two weeks afterwards she will drop the music video (produced and directed in part by the team who produced Sabrina Carpenter's most recent music video).
Abigail has a combined social following of 200K+ followers across Instagram, TikTok and YouTube. In addition to her work as part of the girl group Glotivation, Abigail can be seen as "Kaylee" for 3 seasons on AMC's Emmy award winning series, Better Call Saul. Abigail can also be heard voicing "Dallas" on Disney's animated series 101 Dalmatians and in a new Disney series debuting soon. She will also be playing "Gloria" in the upcoming television series, For Nothing and has a role in an upcoming sci-fi movie, "Ex Gratia – Alpha." When Abigail isn't on set or in the recording studio, she can be seen modeling for brands like Petite 'n' Pretty and UDT Fashion and others. Abigail is passionate about giving back and is an Ambassador for The Joyful Child and Bare The Bully non-profit organizations.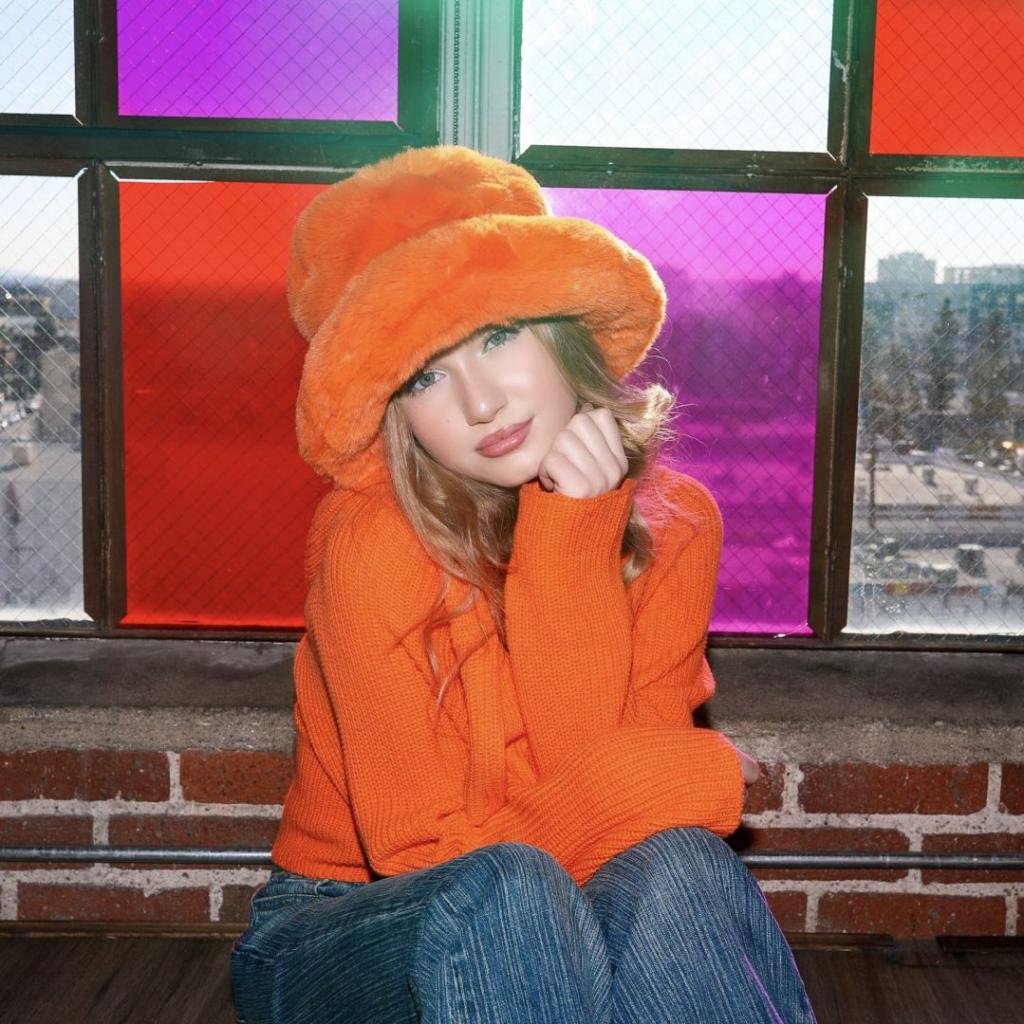 Hello Abigail, nice to chat! For those unfamiliar with you, tell us a little bit about yourself and your background outside of the world of showbiz.
I just turned 15 years old and am homeschooled. I have a black belt in taekwondo, love reptiles, love to draw and travel. I have 2 rescue dogs (mixed lab and chihuahua terrier mix) and 2 reptiles – a bearded dragon and a leopard gecko.
Thanks! Tell us about your new song 'Take It Slow," and what inspired you to create it?
"Take It Slow" is about a relationship when a boy tries to first impress a girl more than to get to know her first. He learns it's not about the money, popularity, being better than others but what's important is to be yourself and not rush a relationship. It was co-written/produced by The Jamm (credits with J-Lo, Becky G, Lady Gaga, Mariah Carey, Leona Lewis, Backstreet Boys and more). The song was created in the studio about my experience in witnessing these types of relationships.
What was it like working with The Jamm on the track—and what would you say you learned most from the process?
Working and co-writing with The Jam is a lot of fun. They customize the song to my liking and interest which makes the song really special to me. They are very supportive of what I have to say and of my music style interests. I've definitely learned that being authentic is very important, because when you love what you do it helps connect others to your music. I've also learned better how to express myself through my writing which has been cathartic and helps me grow as an artist and person.
What has been your most memorable moment in show biz so far?
Gosh, there are so many lol. Ok, I got one… When I was working on an episode of This Is Us, my character gave advice to Justin Hartely who was trying to bond with a baby and he had to dress up in diapers. It's not every day that you see a grown buffed man dress up in diapers! Haha. Justin Hartley is definitely an inspiring true professional.
What is your fondest memory from working on Better Call Saul?
My fondest memory was the last episode I was involved in. I remember looking back at the entire cast thinking, "this is an extended family working together to create something great." I feel very fortunate I was on that amazing show for 3 seasons and it is an experience that I will both never forget and be grateful for.
Apart from being an Ambassador for The Joyful Child, you also work with Bare the Bully. Tell me about those activities and why you enjoy working with them?
Yes, it is wonderful that we have important organizations that do good and positive work to try to make the lives of people and the world better. I feel happy when I know I've positively made a difference. I actually reached out to Bare The Bully because I know from personal experience that being bullied is painful. At this time, we are getting ready to record some podcasts to share about bullying and the positive things we can try to do to stop it.
Have you experienced bullying? If so, what most helped you cope with that?
Yes, unfortunately I have been both bullied socially and cyber bullied. It felt awful because this person made up false accusations about me and tried to hurt my friendships, credibility and tried to sadly hurt my feelings for whatever reason. This person posted on their YouTube channel fake things about me. What helped me cope is knowing objectively that the accusations were false and the people who cared about me knew the accusations were not true. Also, by becoming an ambassador for Bare The Bully (https://barethebully.org/) it gave me a forum to share my story and also do something positive about it.
What most inspires you to create as an artist/influencer? (why do you do what you do?)
Acting and music is a way I love to express myself. Music speaks directly to the heart and is very cathartic.
Best advice you have gotten so far in your career?
Great question! Right now I would have to say that to believe in yourself, be authentic and never sell out.
Long-term career goals?
I plan to release several original songs that mean a lot to me. I am also a lead in an upcoming movie.
Biggest pet peeve?
Right now, my biggest pet peeve is people who say they have something really important to tell you and then say, "never mind."
Secret fear?
Losing loved ones and friends.
Tell me something people would be surprised to know about you.
I have a blackbelt in taekwondo and I love reptiles.
The one thing I cannot live without is:
Starbucks and friends.
Tell me ONE food you REFUSE to eat and why?
I refuse to eat sardines because to me they taste terrible and stink lol.
What else are you working on or have coming up next?
I'm continuing to write and produce original music with my amazing team, have a recurring voice over in a Disney animation TV series and will be the lead in an upcoming teen movie.
Selfie!