Back to School Product Guide 2023!

Get ready for an exciting new school year with our comprehensive Back to School Product Buying Guide for teens! We've scoured the market to bring you the trendiest and most useful items that will make your return to classes a breeze and life during homework a bit more interesting.
From ergonomic backpack solutions like VentaPak to stylish and functional tumblers from MyBevi, we've got you covered. Experience the magic of high-quality cosmetics from Hard Candy and set the perfect ambiance for studying with Wildberry Incense. Enhance your skincare routine with Perricone MD's specialized products for a refreshed complexion. Discover the elegance of Magnolia Boutique Accessories and the cozy warmth of The Comfy Dream wearable blanket. Boost your gut health with Alive Ferments' probiotic sauces and enjoy the candy-like goodness of goli Nutrition gummies. Dive into the world of fermented probiotics with Small Town Cultures and explore Sea Witch Botanicals' natural home cleaning products. Invest in your skin's well-being with RescueMD's DNA Repair Complex and simplify your cleaning routine with Plexit's Pure-Sky Window Glass Cleaning Cloth.
Conquer the school year with these amazing finds that combine style, functionality, and wellness.
VentaPak
Carrying heavy books around in a pain in the neck (and back, literally). VentaPak takes a load off your back with its ergonomic design intended to reduce strain, increase airfow, and improve comfort. Not only that but the makers claim it improves posture by gently pulling shoulders back!
You simply clip the VentaPack's straps around your backpack's straps and you are set–easy peasy!
Available for less than $50 on Amazon.
MyBevi
Do you stan the recent Barbie movie in the theaters? Well, get ready for when it comes out on streaming with your own bright pink MyBevi tumbler! We are going to be very honest–TWK staff have about three of these tumblers from past gift guides and we are VERY PROTECTIVE OF THEM–because MyBevi tumblers are fantastic!
Experience the pinnacle of beverage insulation with the sleek and practical design of this stainless steel vacuum-insulated tumbler. Crafted from superior grade 18-8 304 stainless steel, its remarkable construction guarantees impressive temperature retention for both hot and cold drinks. Notably, the addition of a copper coating to the inner steel wall creates a third layer of insulation, enhancing the tumbler's efficiency. The polished steel accents and tapered shape not only provide an elegant aesthetic but also ensure a secure fit in most cupholders.
About $27 at Amazon.
Hard Candy
Hard Candy is a super-cute, very affordable cosmetics line that sent us samples of three products to fight over review. And they are pink, to continue with the Barbie theme !
Their Insta Pout Lip Melt instantly plumps lips with a sexy pout. Rich in antioxidants, fatty acids, and vitamins to soothe and condition. Glosstopia Lip Repair Oil enhances lips for a smooth, glossy look with Vitamin E, Jojoba Oil and Squalene to restore hydration, keeps lips soft and smooth and form a barrier. The Face Off Luminous Liquid Blush is blendable for a sheer tint and buildable for a flushed pop of color. Features a precision applicator and infused with a blend of peptides, hyaluronic acid and squalane.
Overall, high quality without the high price tag. Get them for $7-8 at Walmart or HardCandy.com. The blush is especially a winner–it can be extremely subtle which we like!
Wildberry Incense
Wildberry Incense is not your ordinary, dollar store-type incense. As soon as you light a stick, you will notice the difference: the aromas are intense and specific and each stick lasts about double what inferior sticks do based on our tests.
We mentioned intense and specific and we mean it. From our variety pack, the Vanilla really has strong vanilla notes and the Fizzy Pop really does remind us of sparkling soda. And at less than $5 per pack of 15, they are priced right to set the mood while doing homework or taking a relaxing bath or shower.
Perricone MD
While we stan affordable skin-care routines–sometimes we need to open our wallets to bring in some heavy hitters to solve our skin issues. Perricone MD's latest skincare offerings are very high-end but absoutely worth the price tags (apart from the basic cleanser at $19, most everything is around the $70-80 mark for a couple of ounces).
Their new releases solve specific issues: the Vitamin C Ester Brightening & Exfoliating Polish presents a weekly exfoliating treatment enriched with papaya and mango extracts to gently diminish dullness and uneven tone; the High Potency Hyaluronic Intensive Hydrating Mask is a nourishing cream mask designed to plump and hydrate the skin with multiple forms of hyaluronic acid. And just launced this month is the High Potency Face Finishing & Firming Moisturizer SPF 30, providing mineral-based sun protection and radiance. Also debuting in August is the Hypoallergenic Clean Correction Collection, featuring a gentle cleanser for sensitive skin, a barrier repair nourishing moisturizer to improve elasticity, and a firming & brightening eye cream to target crow's feet and wrinkles.
Enhance your skincare routine with these specialized products for a refreshed, revitalized complexion.
Magnolia Boutique Accessories
You may be familiar with Magnolia Boutique as a women's clothing brand, but you might not have known of their accessory line — or their jewelry in particular.
We were given a sample of their Gold Flower & Hoop Chain Necklace for review (pictured above) and fell in love with it, especially considering it costs a mere $18!
"The dainty two layered chain is made out of premium brass material and features cute little flower charms as well as one hoop charm. It's perfect for any casual occasion, so you can wear it with your favorite denim or it works well with most dresses, rompers, and jumpsuits."
Despite it being dainty, the brass construction gives it sufficent strength so you dont have to worry about it breaking easily.
Milk Makeup's Odyssey Lip Oil Gloss
Milk Makeup's Odyssey Lip Gloss Oil conditions your lips while providing a pop of color and shine–all without that sticky cheap lip gloss feeling!
Formulated with vitamin-rich oils for a nourishing burst of hydration and juicy color in every swipe, Odyssey comes in 8 non-sticky shades in both shimmer and creamy colors. Each is made with ethically sourced crushed ruby and sapphire gemstones for a burst of color and serious shine in every swipe. Infused with nourishing jojoba oil, goji berry extract, and a vitamin-rich blend of cloudberry seed oil, sunflower oil, and avocado oil to keep your lips soft and hydrated.
Odyssey Lip Oil Gloss ($26) on MilkMakeup.com and Sephora.com and in Sephora stores on 9/1.
The Comfy Dream
Remember the Snuggie? Yah, that waas cool, but The Comfy Dream ($35 to $49)is waay cooler–you can actually wear this thing around town or school to show everyone just how snuggly warm and cozy your life is.
The Comfy Dream™ is the lighter wearable blanket that features a single layer of luscious microfiber that's so soft, you'll feel like you're wearing a baby blanket. Its silk-like feeling and lightness makes it perfect for wearing around the house, or even to take with you when you need your warmth to travel. Bring it to the next outdoor barbeque, camping trip, beach, drive-in, sleepover or wear it to school.
Available on Amazon for a tad over $40.
Alive Ferments Cultured Chili Sauce
The first of two probiotics brands we are presenting in this shopping guide, Alive Ferments' Cultured Chili Sauces make it easy to keep a healthy gut while boosting and spicing up the flavor of any dish. Rich in prebiotics, probiotics and beneficial fermentation compounds, Alive Ferments are not only easy to digest but also enrich microbiome diversity. We tried their Mild Red and Chipotle varieties and really liked the Chipotle a lot as a marinade for chicken and pork.
Price: $13 at AliveFerments.com
goli Nutrition gummies
We love healthy stuff disguised as candy, and these two products from Goli Nutrition fit the bill nicely. First, indulge in the delightful Blackberry Strawberry lemonade flavor of their immune-boosting gummies. Packed with a potent combination of Vitamins C & D, Zinc, elderberry, and a botanical blend of turmeric, ginger, and echinacea, these gummies offer a delicious way to support a healthy immune system, promote overall wellbeing, and provide added antioxidant benefits. A must when surrounded by sick classmates or roommates this school season!
They also offer their Dreamy Sleep Gummies, which can mean the difference between scrolling through TikToks until 4:30 a.m. or getting 8 hours of actual sleep.
Check out all their gummies here or on Amazon. About $17 per bottle.
Small Town Cultures Raw Fermented Probiotic
Small Town Cultures sent us a couple of products to try out, namely their sliced jalapenos and their turmeric kimchi. Both were good-but the kimchi was OUTSTANDING! Ca't wait to buy our next bottle!
Available at Whole Foods Market, The Fresh Market, health food stores, and independent retailers throughout the North and South East, what sets these products apart is their gut-boosting benefits and te fact they are made without vinegar, salt or artificial preservatives.
Perfect for those times you've opened the fridge 300 times expecting something new to pop up. When you remember you have a bottle of this in your fridge door, we guarantee your tastebuds will be thrilled!
Sea Witch Botanicals Kitchen Duo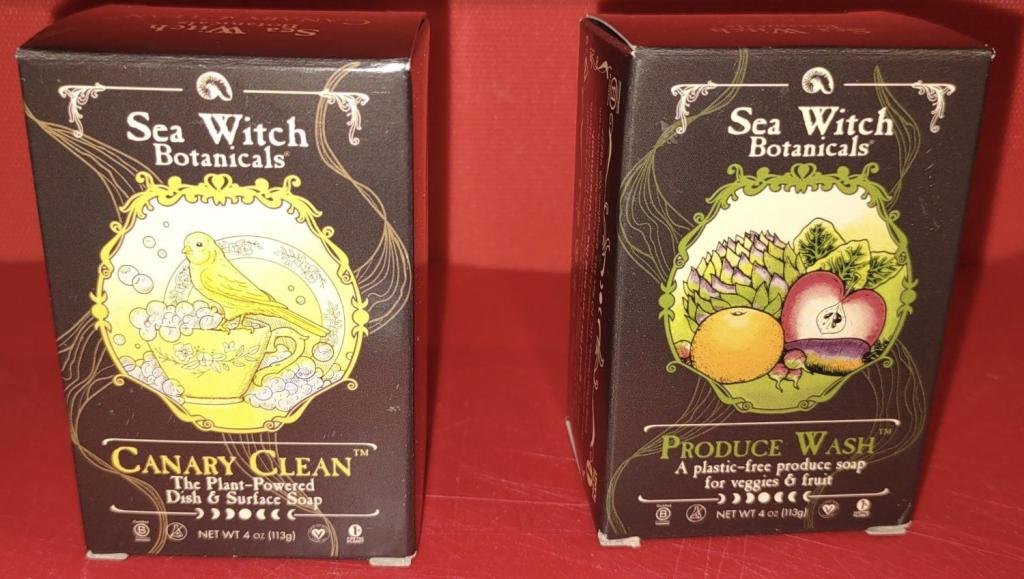 We've reviewed Sea Witch Botanicals products before, including their great incense. Now we bring you two new products from the family-owned business, Canary Clean and Produce Wash. They are touted as some of the best toxic free dish soap and product washes for your home! This bundle duo is a great intro to natural cleaning products, or simply as a refill to the products you love. Each soap bar comes in a recyclable box. It's easy to go zero-waste with this pair of natural home cleaners!
Available for $10 at https://seawitchbotanicals.com/
RescueMD DNA Repair Complex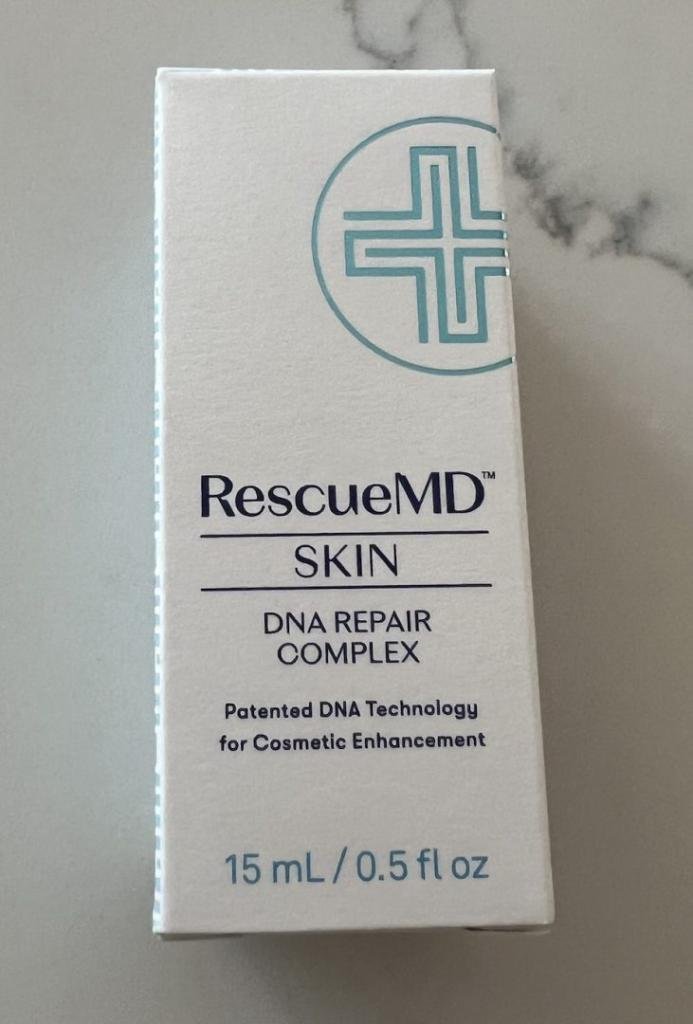 Continuing the "pricey but worth it" theme is RescueMD's DNA Repair Complex available at Bloomingdale's and Amazon! The $88 price tage is justified by the inclusion of the exclusive, patented ingredient Lapachol, derived from the inner bark of the Lapacho tree. This serum works wonders in stimulating your DNA's natural reparative process, dramatically improving the appearance of skin damage and scars, leaving you with smoother, more rejuvenated skin. According to Dr. Marisa Garshick, RescueMD's DNA Repair Complex is "gentle on the skin, won't clog pores, provides essential hydration and incorporates antioxidants and peptides to support collagen production."
Its too soon to tell whether our DNA is stimulated yet from using this, but we certainly like the way it feels, smells, and makes us think we are uber-fancy Beverly Hills people.
Persik's Pure-Sky Window Glass Cleaning Cloth
We aren't sure what kind of wizardry is going on here–but the Pure-Sky Window Glass Cleaning Cloth is freakishly good at cleaning windows, mirrors and computer screens with JUST WATER. Adding Windex is even better because it helps the cloth glide a bit easier across the surface of whatever you are cleaning–but for most smudges and residues you really don't need it. Its so cool we started cleaning stuff all around the office just for fun.
Because it can leave a mirror-like shine without using any cleaners and is good for hundreds of uses, this product is very eco-friendly.
Keep your room clean and your parents off your back — get it here for about 9 bucks!