Blasianbabylola (Lola Ann Clark) Interview
Lola Ann Clark, also known as @Blasianbabylola on all her social media platforms, is a 17-year-old multicultural Asian and black female from South Jersey. Apart from her collabs with influencers like Funny Mike, Runik Tv and Chris and Debo, she sings and acts, and has recently released a track called "Classy."
At age nine, Lola was diagnosed with severe scoliosis and had to deal with bullying and low self-esteem throughout middle school. Taking the reins to her own confidence, she started a female empowerment club called Crowns for Queens in high school that inspires female teens to gain confidence and the ability to overcome obstacles in their lives.
Lola has also appeared in many major tv ads, commercials and print work and is the face of the new hair toy "Blinger" by Hasbro Toy Company.
We got the chance to interview this talented and inspiring Jersey girl, so keep scrolling to read her answers!
Hello Lola, great to e-meet you! Before we talk about your latest release, please tell us a little bit about yourself outside show biz.
I was actually a lifeguard for a year and I am CPR certified and have so many stories of me saving young children. I'm also really into meditation and self healing.. so crystals and meditating is something I really I like to do.
Great! What have you been doing to stay busy during quarantine?
During quarantine I have learned a lot about myself as well as writing lots of music and just finding new ways to spread positive messages to the world.
Alright, your latest release is called "Classy." What's the meaning behind the song and how does it empower females?
The meaning behind the song is basically just emphasizing the meaning of confidence. Letting women know that it is OK to feel comfortable with themselves and to love themselves and to wear cute clothes without being called names but only because they're confident in their own skin.
What's been your most memorable or funnest collab so far, and why does it stand out?
The most memorable and funniest collab that I've done would have to be with RunikTV. I actually pulled a really funny catfish prank on him and his friends and it was such a fun and exciting experience to be around other influencers and YouTubers that do the same thing as me.
What is your single proudest accomplishment so far as a performer/entertainer?
I would have to say that my most proudest accomplishment so far as a performer and entertainer is just knowing that what I put out people actually enjoy and want more of…me having so many different things such as being a influencer, Youtuber, model, singer it is a lot of content that is being put out and there isn't just one thing people love.. they support it all and I appreciate it.
And what has been the toughest part?
The toughest part would have to just be trying to balance my real life with social media. It is really easy to get your head wrapped around the social media world so making sure I continue to know my values, and remaining humble as well as taking time off is really something that I always allow myself to do so that I don't get fed into that social media space.
What are your eventual goals in the entertainment industry?
Eventual goals would be to drop a album and also collaborate with some amazing other artist.
How did having scoliosis affect you and what helped you overcome the negativity surrounding it?
Having scoliosis affected me in many ways it brought my self-esteem down as well as creating more and more insecurities about myself at such a young age. Going through the situations and obstacles not only brought me down but it made me stronger which is how I turned the situation into a positive outlook because it only has prepared me for the future.
What do you feel is the biggest pressure teens face, and how do you deal with it yourself?
Social media has a big impact on us teenagers and something that teenagers face that is very pressuring is just expectation in feeling like we need to be a certain way or look a certain way on social media in order to be accepted. How I deal with this myself is just making sure that I always know who I am and being that confident person who doesn't have to feel like I need to look or be a certain way in order to be accepted.
Dream collab?
My dream collab would have to be Jhene Aiko.
Secret celebrity crush?
My celebrity crush would have to be like Drake or Chris Brown.
Biggest pet peeve?
My biggest pet peeve is honestly beating around the bush and just not getting to the point when communicating.
One food I REFUSE to eat (and why) is _____________.
To be honest I don't really have one food that I refuse to eat I'm pretty adventurous when it comes to food and I love experimenting with different cultures and traditions.
Secret fear?
I'm really scared to drown.. or just have a slow death in general.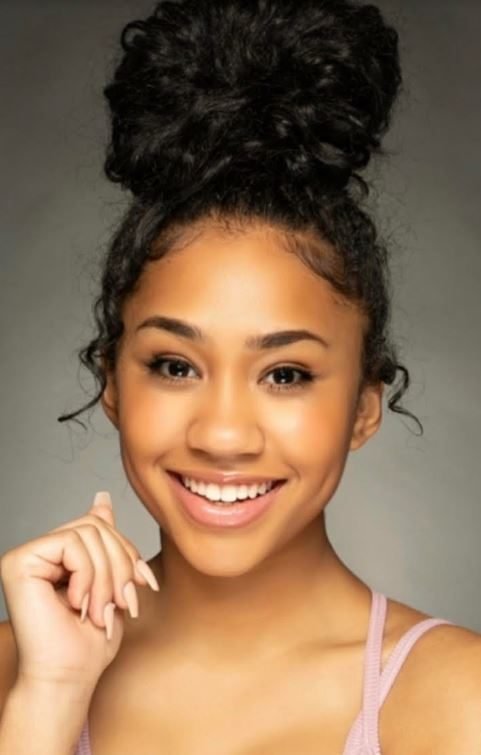 What's the last movie or show you watched, and give me a review…but you can only use TWO WORDS for the review : )
The last movie I watched was called "Bad Hair" on Hulu and two words for the review would have to be interesting and scary
The one thing I cannot live without is__________.
I can't live without my family.
Most embarrassing moment IRL you wish you could do over?
Honestly I'm so goofy so embarrassing moments are super easy for me to play off but maybe when I was like younger or something and I peed my pants.
Tell me something people would be surprised to know about you?
I'm double-jointed in my legs.
What else are you working on or have coming up next?
Up next I have a lot more music coming out as well as some new projects in the works for entertainment and content and I'm super excited for what's to come.
Could we get a selfie of whatever you are doing at the moment? It's something we ask to keep it real for the fans!
All Social Media: @blasianbabylola
LISTEN TO CLASSY: