Cool Gifts for Teens This Holiday Season 2022
With Christmas right around the corner, its time for us to present some of the coolest gift giving ideas for teens (well, adults would love some of these too!)
From tumblers to blankets to slime–let's check out what's in store (ond online!)
My Bevi Hollywood Collection Tumblers & Bottles
Want a vaccuum-sealed tumbler or bottle that not only keeps drinks hot or cold for HOURS but also looks stylish? Consider MyBevi!
The collection offers stainless steel tumblers for everyone that are made to endure all weather conditions and activities. Get your coffee fix for the day or quench that thirst with ice-cold water.
Eco-conscious consumers will be glad to know that this small family business is doing its part to provide sustainable solutions for a healthier future for our planet.
Prices for the Hollywood collection start at $25. Available in single units or bundles at MyBevi and Amazon.
Nanor Collection Candles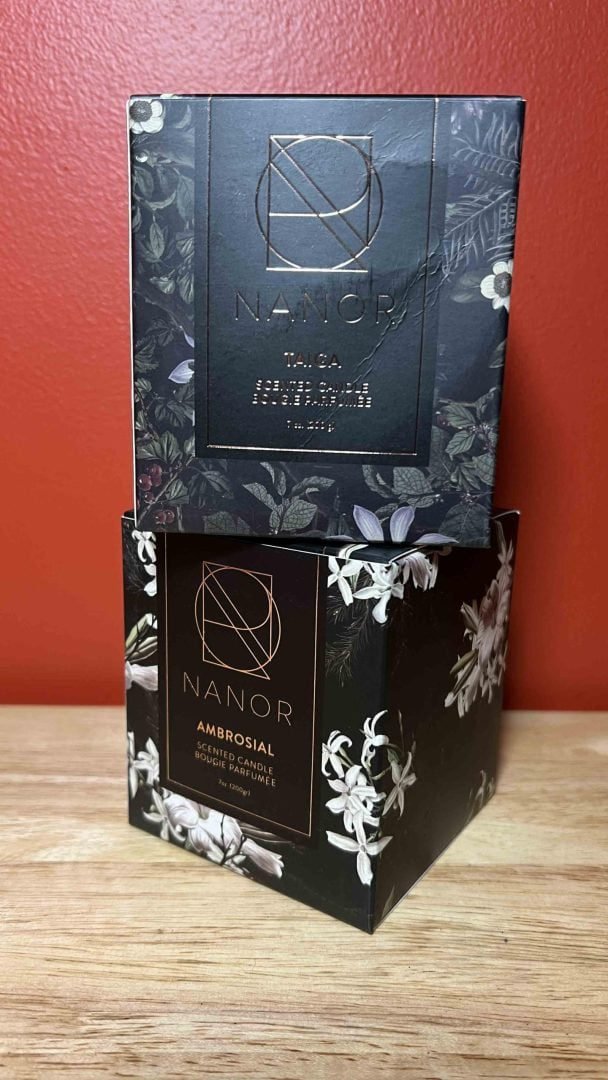 The first thing you will notice about these candles is how gorgeous they are! The elegant, etched black glass feels amazing in the hand and the contents smell even better–think of these for someone with a sophisticated taste.
All products are cruelty-free, sustainable, and eco-friendly, from the soy wax to the packaging. Revel in the lap of luxury with a collection of scents created to elevate every atmosphere. Nanor scents are infused with natural extracts from delicate notes of rose and jasmine to smooth amber and vetiver, made to complement any room.
These are probaby the best candles we've ever burned. The samples they sent us lasted FOREVER! So even though they are pricey, we think they are worth it if you want to gift high-quality stuff!
Price: $20-$60 per candle–combo pack gift boxes available!
Everlasting Comfort Blanket
You don't think much about blankets until you head to your couch with a snack and cue up NetFlix only to find its a bit chilly. Stay warm this winter by keeping a silky soft blanket from Everlasting Comfort on the couch always! Equipped with double-sided long, thick, and durable faux fur, this blanket feels super-luxurious.
All blankets are machine washable and dryer safe for long-lasting care. Buy a couple so you and your siblings or roommates dont fight over just one!
Everlasting Comfort: Luxury Faux Fur Throw Blanket
Price: $26.99
Available on Amazon
Vudeco Glow-in-the-Dark Blanket
Another edition to the "NetFlix blanket" game is this glow-in-the-dark offering by Vudeco. Its super soft & comfy, made from 100% polyester microfiber which has great quality and durability for long-lasting usage.
10 minutes of exposure to the light source (daylight/fluorescent/lamp) produces up to 3 hours of luminous glow! Easy to clean (use cold water and low temperature drying). won't shed, pill, or fade easily.
So many blanket choices this year–which one will YOU buy?
VUDECO Life – $29.99 (also available on Amazon and Walmart)
Geekey Multi-Tool
We've all seen those multi-use cards that fit into a wallet and can open bottles, tighten screws, cut wire, and much more. These are great, but a little unwieldy to use because of their flat form factor.
The Geekey takes the concept to the next level with its key-like shape, which makes it much easier to handle in tight spots. Plus, it easily attaches to your keychain!
Its features include a 3.2/3.3mm Bike Spoke Key, a Screwdriver tip that will fit a #2/3 Slotted, #2 Square Drive, #2/3 Phillips, and #2/3 Combinations (Phillips/Slotted or Phillips/Square) screw all in one bit, Imperial and Metric Closed Wrench, ¼ inch Open Wrench, ¼ inch Bit Driver, Scoring Tip, Serrated Edge, Can Opener, Wire Stripper, File, Imperial and Metric Ruler, Protractor, Bottle Opener, Multi-head fit Driver, and a Lanyard Hole.
It is aso usable as a pipe, with a slot for tobacco or other product and a hole for inhalation at the tip.
Go-to tool – size of a key!
TSA-friendly
420 Stainless Steel
Geekey – $22.99 at https://geekey.com/ (available on Amazon)
Love Sock Company Socks
Organic cotton you say? Super cute designs you say? Affordable you say?
Say no more–we're in!
All Love Sock Company Socks are made with the softest organic cotton
with seamless toes and using 200 needles. Their team goes to great
lengths to make sure their entire supply chain, from the growing and harvesting of the organic cotton to the final sewing and all the processes in between, are as clean and responsible as possible.
Prices vary. Available on Amazon.
Luis Steven Crossbody Pouch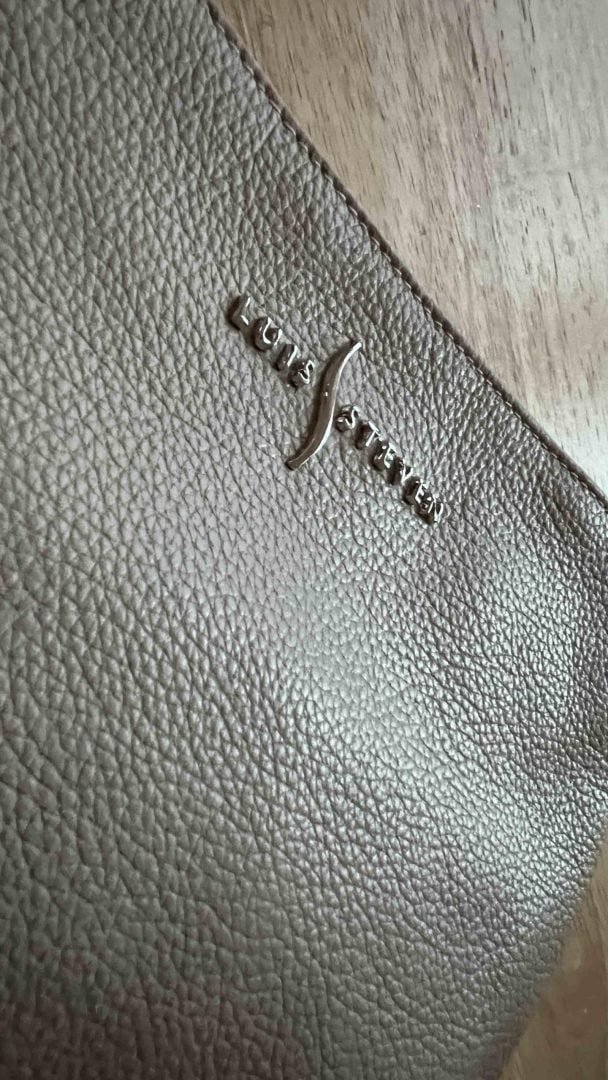 Want to gift (or get) a high-end leather luxury bag that might stretch your budget a bit but not THAT BADLY? Check out this GORGEOUS, supple, high-quality leather cross-body pouch by Luis Steven.
This is a versatile leather pouch to carry a phone, keys and other personal items for those with a love for fashion. Featuring one small interior pocket and zipper pocket on the natural suede lining to maintain organization. Toss it into your more giant bag or carry it by itself with the leather wristlet. The crossbody pouch is a great size for all on-the-go needs!
We can't stop smelling the rich leather smell and feeling the luxurious suede inside the sample they sent. Needless to say there is competition in the office for who gets to keep it for Christmas : )
Price: $175
OG Slimes
OG Slimes is making slime edgy in 2022! OG Slimes elevated the slime game by creating one-of-a-kind, non-toxic slimes in various colors, scents, and textures. Bringing new themed slimes every week, slime lovers can enjoy old favorites like grandma's cookies or new editions weekly. OG Slimes can be used as a small toy to play around with in your hand for a fun, sensory activity or mix and create new colors or themes to play with later. All are made with non-toxic materials for safe exposure. Shop OG Slimes' amazing slime collection now for every festivity!
What can we say besides FUN and ADDICTIVE TO PLAY WITH!
Price: $9.99-$17.99
Available on Urban Outfitters
Casa M Spice Premium Spices Mini Ranch Pack
Who doesn't need more seasoning in their life? Give a gift of flavor with a Casa M variety pack. They are yummy and will bring an extra dimension of flavor whether grilling a BBQ or preparing a roast inside!
Comes equipped with three 10 ounce stainless steel shakers of Cattle Drive®, Free Range® and Whole Hog® seasonings
Designed specifically for beef, chicken and pork
Available in two heat levels: Original and Uncontrolled (2x heat)
Kosher certified
MSRP: $44.99
Available at https://casamspice.com/products/mini-ranch-pack