Disney's Laura Marano Wants You To Eat Your Veggies + BACK TO SCHOOL GIVEAWAY!
Laura Marano, from the hit show Austin and Ally, has teamed up with Birds Eye Vegetables and the Walt Disney Company to promote healthy eating just in time for back-to-school season through the "Veggin' in LA with Laura Marano Sweepstakes presented by Birds Eye."
The sweepstakes, which runs until September 24th, features a grand prize of a trip to Los Angeles to "veg out" with Laura and enjoy a private dinner with a Birds Eye chef. Woohoo!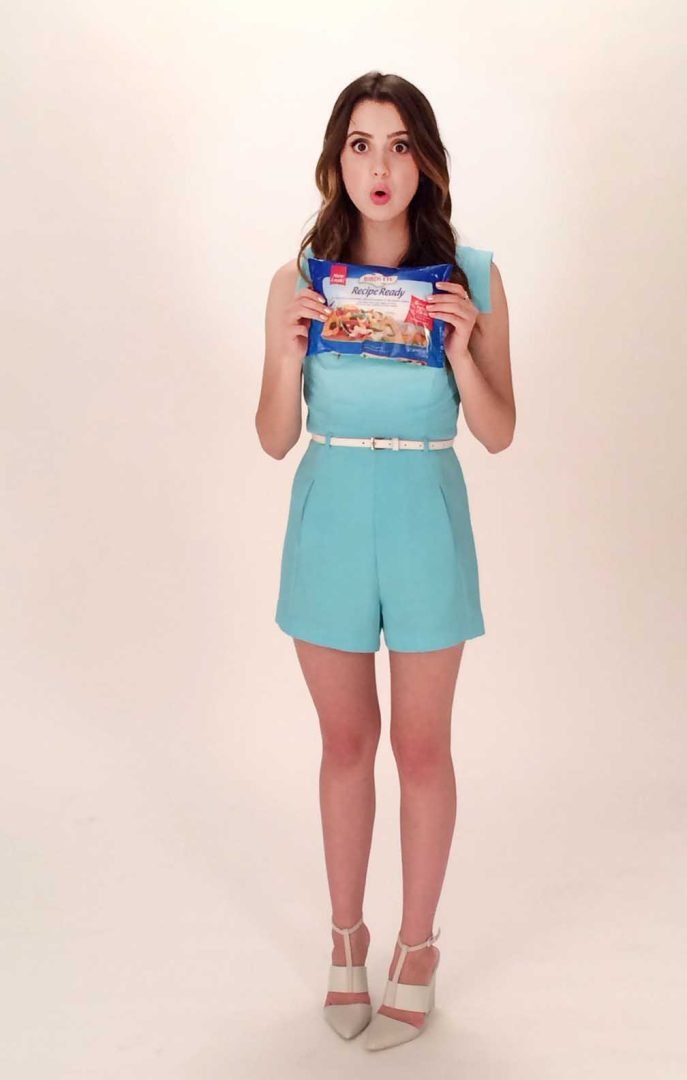 So why her interest in promoting veggies? It could be because most Americans are not eating the recommended amount of vegetables according to the USDA, despite the established health benefits.
According to Laura: "The truth is vegetables are a necessary part of our daily diet. When I started eating more vegetables a few years ago, I found myself having way more energy than before. Not only do we need to have more vegetables, but with Birds Eye's new "Step Up To The Plate" series (and their cool new recipes), we are going to find ourselves wanting to have more vegetables."
In order to enter the sweepstakes, just go to Disney.com/veggies and enter a UPC code from a Birds Eye product. You can also enter online without the UPC by getting a free code on the entry page OR by texting the word "VEGGIES" to 347639 (Disney).
But…that's not all. Teens Wanna Know is running its own giveaway! We are giving away a back-to-school prize pack which has the following cool stuff: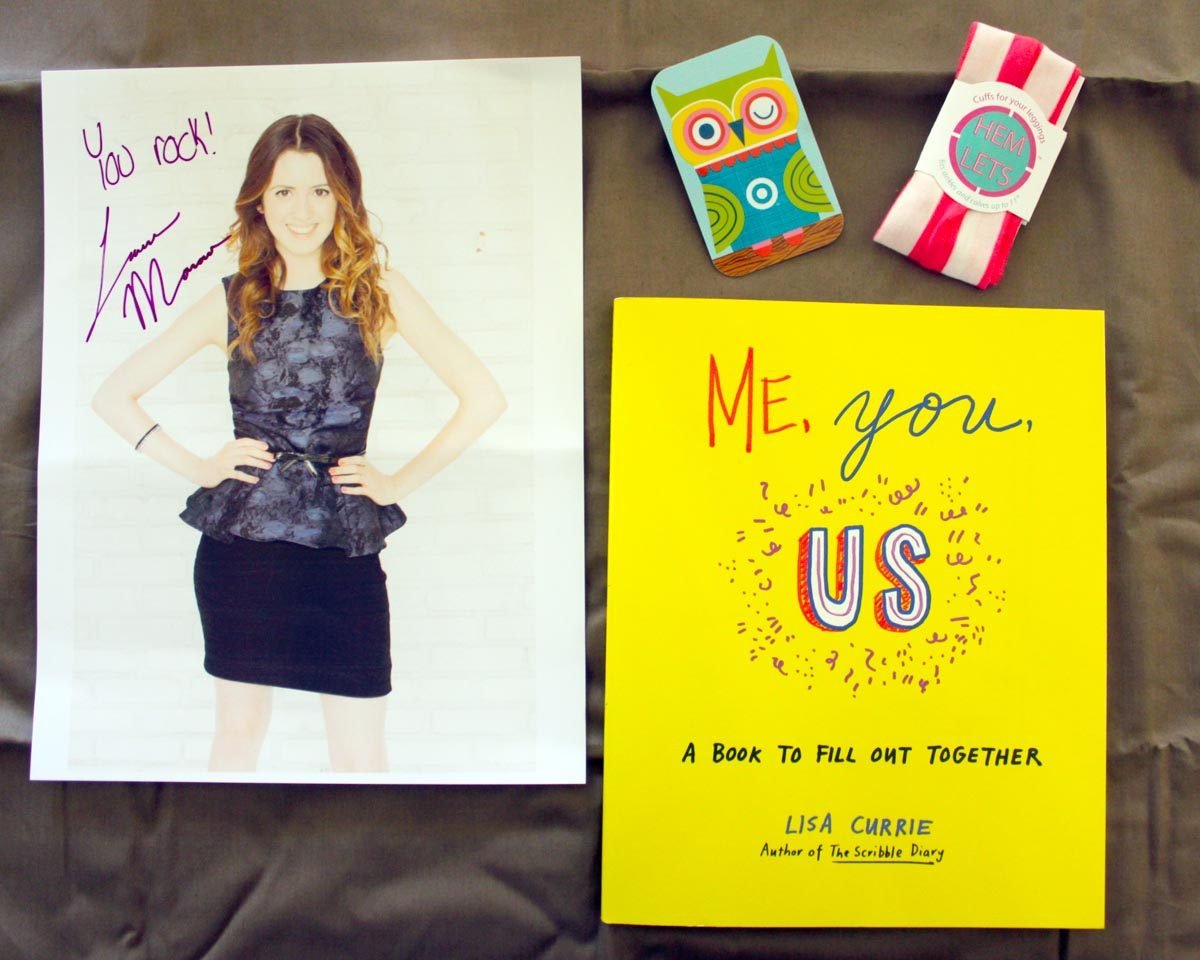 Contents include:
1. An AUTOGRAPHED LAURA MARANO PHOTOGRAPH!
2. A copy of ME, YOU, US. From the publisher: "Remember 80s slam books? What was better than a memory book where teens could talk about themselves and share their thoughts with friends? Lisa Currie has created a slam book for the internet generation with ME, YOU, US. Readers can fill out ME, YOU, US with friends or loved ones, featuring a spectrum of interactive and open-ended prompts asking them to share nicknames for each other, memories of first meeting and dreams of the future. They can pass the book back and forth with their besties, use it as a scrapbook of all the good people in their lives, or share it with boyfriends and girlfriends as a memento of their time together." So use it with all your new school friends! More info and reviews on Amazon.
3. A PAIR OF HEMLETS! What are Hemlets, you ask? "Hemlets are cuffs to add to your favorite leggings that show off your distinctive personality. Just cool, colorful and affordable…there are dozens of patterns/colors to choose from and one size fits most. Why didn't I think of that! So simple, and invented by a 14-year-old teen! www.hemlets.com."
4. Last but not least, a little something in case you forgot to buy a notebook or need a few more pens for school: A $5 Target Gift Card!
HOW TO ENTER:
1. Find out the answer to the following question: When Teens Wanna Know interviewed Laura Marano, which organization did she mention she was an ambassador for? (Hint: search for Laura's name using the search box at the top of this page and watch the Teens Wanna Know episode she appears in to find the answer).
2. Follow us on Twitter.
3. Tweet us the answer by sending the following from your Twitter account: I entered the TWK #giveaway to win a @lauramarano autograph + more at http://bit.ly/1umf21w My answer is: (put in your answer from step 1.)
4. Tweets must be received by 11:59 p.m. Pacific Time on Sunday, September 7, 2014. We will pick one random winner from all entries received with the correct answer and announce on Monday September 8th. We will contact winner via DM on Twitter.
5. Open to United States addresses only.
Good luck! And remember to eat your veggies!