DJ and Singer Chloe Jane is a Rising 'Superstar'
Chloe Jane is on a roll. The pop singer, YouTuber and DJ released her debut single called "Superstar" just a few months ago, which was written by Meghan Trainor and The Elev3n (video embedded below) and recently deejayed at one of the most famous nightclubs on the planet: Amnesia on the Spanish island of Ibiza.
And, she's only 14 years old!
Born in New York into a family of professional musicians,
Chloe
Jane
learned piano at age 9 and started singing and dancing at the age of 10. Summer holidays with her parents in Ibiza and a special friendship with the legendary DJ Jellybean Benitez (who remixed and produced some of Madonna's early music) inspired her to go to the DJ school Dubspot in NYC. She started her professional DJ career by performing at the age of 12 at Le Ti and Do Brazil in St Barth. During the Summer of 2016 she spun at KM5 in Ibiza as well as a string of charity events hosted by Paris Hilton.
We got the chance to do a written Q & A with Chloe for TWK, and she also recorded a quick cover video for you guys, our lovely readers! (Video is embedded at the bottom of the page)
Hi Chloe, nice to e-meet you! Tell us a little about yourself and where you grew up.
I am 14 years old. I sing, DJ, play piano, write songs and dance. I grew up in New York City.
What made you get into DJing and how did you learn how to do it?
My parents met in Ibiza, Spain and Ibiza is the biggest music island in the world. Every summer I went and watched DJs play. I watched them perform and wanted to learn how to DJ myself. A family friend of mine, Jellybean Benitez is a legend in the DJ/music industry. When I was 12 years old I told him I wanted to learn to DJ. He taught me all his tricks and that is how I started DJing.
How would you describe the style of music you play?
I play all different types of music. Depending on where I am playing, and for which crowd, I play different tracks. When I play for teenagers at my Glow Parties at Amnesia in Ibiza, I play a lot of EDM and pop.Which deejay has made the biggest impact on you and why?
I love Martin Garrix because I admire how much he has accomplished at such a young age. I love the music he creates and I love the shows he puts on.
What is the best piece of advice you have gotten from a fellow DJ or mentor?
PRACTICE and always keep looking for new music and remixes.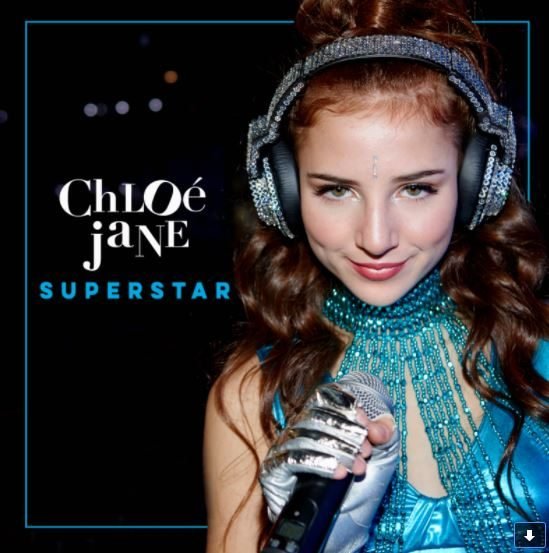 You are only 14. What was it like DJing at one of the most famous nightclubs in the world, Amnesia in Ibiza at such a young age? Were you uncomfortable at any point?
I loved having my own Teenage party at Amnesia because it gave the kids an opportunity to have a party and have fun as there are really no places for them to party. I always have fun when I DJ and sing. When I am on stage I have so much fun and I get to interact with the crowd.
What do you like to do besides spinning?
I sing, write songs and dance.
What are your goals in show business/DJing—where would you like to see yourself in 5 to
10 years?
In 5-10 years I would like to see myself releasing music throughout the world, touring in large venues around the world and appearing in major movies and television shows.
Tell me something people would be surprised to know about you.
My mom and aunt are from Australia and my aunt was Ms. Australia.
Can we get a quick selfie of whatever you are doing right now?
Chloe

Jane

on Social Media
Snapchat: Chloejanesworld