Ethan Paisley – remarkable teen auteur shares his passions, inspirations and more
If you haven't heard about Ethan Paisley, take note. This 18-year-old filmmaker has already had two films selected at Cannes Film Festival, given a TED talk, and won the "Best Young Director" award at the Young Entertainer Awards. These are just a few of his accomplishments, which you can read more about on his website.
As evidenced by the Q&A we did, which you can read below, Ethan is thoughtful, well-spoken and driven…and it is great to see a teen with such passion for his work. If he keeps it up and manages to avoid Hollywood's many traps and vices, he undoubtedly has a very bright future ahead of him as a creative force in this industry. Excited to see where his talents and persistence take him!
Now onto the Q&A.
1. Hi Ethan, nice to e-meet you! Before we get into your work as a filmmaker, tell us a little bit about yourself.
Hello! I'm an 18 year old writer, producer, student, wannabe dancer, dim sum connaisseur, and all-around freakshow. I'm originally from the San Francisco Bay Area but now I'm based in LA. I currently produce for PaperChase Films, one of the minds behind The Kindergarten Teacher (available on Netflix), and I'm also pursuing a BFA in Creative Producing at Chapman University.
2. Great. For people who don't know you, tell us how you got into making movies.
I started as an actor when I was really young. I was also exposed to YouTube when I was really young. So when I was competing to book TV shows, I gave up and decided to make one of my own online. This is where I self-taught filmmaking and augmented my talent for pairing creative thinking with marketing and public relations strategy. After I harassed every production company and student film production in San Francisco to let me be an extra, PA, whatever, I decided to make my first feature film The Art of Escape at 14 years old. The failures and successes that came from that project, and how I handled them, helped me identify my passion for working in the capacity of a producer.
3. Which film of yours are you most proud of, and what makes it stand out to you most?
Today, the slate of content I'm working on is extremely diverse in terms of genre and story which is very exciting to me. I will have a better answer in six months … that said, to date, my baby is my short film Indelible. Indelible stands out because it is the most distant from my personal life experience but also the most personal at the same time. It's a film about a PTSD stricken war vet who time travels back to the war front to overcome his trauma. I have no relationship to the military, PTSD, or the sci-fi genre, but I do have experience self-isolating based on my fears of what others will think. This is what the protagonist in my film does, and the consoling message that comes from this in the film is that there will always be people who care. Further, this film was made by 50% women and men, and there is a ratio of 3:1 people of color we see represented on screen. It was a really rewarding experience!
4. Is there anything you have created which makes you cringe a little? What is it and what's cringey about it?
Cringe is my middle name! My friends tell me I'm too hard on myself but I disagree. Every film is a learning experience, and it's important to embrace the cringiness everytime as painful as it might be. The best example is a movie I made in eighth grade called Saladcide, and yes you read that right. I made a movie about salad getting revenge on America for it's obesity crisis. My goal was to make the worst movie possible and hopefully grow some sort of cult following around it. I was going through a time when I was really into parody movies and bad comedies, because they demonstrated that filmmaking was possible from any angle. This was a great learning experience in putting something out there and not caring what anyone would think, which is a practice I still take very seriously today.
5. Why exactly are you a filmmaker? It is very tough work to make films…so what is the payoff for you personally?
I'm a filmmaker because I revel in the process. As a producer, you have to love people, organizing people, and leading everyone towards something greater than themselves. I find great community in this process. Personally, I have to live, breathe, and die on community if it means being happy. That's the payoff: it makes me happy!
6. What's your overall goal – like what do you want to achieve long term as an artist?
I just want to keep doing what I'm doing now and continue to tell better and better stories. I'm still finding my voice as an artist and that's what I want to focus on doing. Hollywood moves so fast and success is so temporary. What excites me now is getting to know myself better as an artist. I just started college. Who knows what kinds of stories I'll be telling four years down the line and what my goals will be then!
7. Which is your go-to camera to shoot with? Why?
As a producer, that's something I discuss with my director. I don't go near cameras unless it means renting or returning them to a facility that lends them out. Anything around tech intimidates me.
8. What's your favorite "bad" film (like Plan 9 from Outer Space)?
On Rotten Tomatoes it's bad but in my heart it's gold: Confessions of a Teenage Drama Queen is really one for the books in my opinion. Everything about it is so extra and fabulous. It's set in New York City. And Lindsay Lohan sings, dances, and acts in it. What's not to love?
9. And favorite film overall?
It's a gamble between Rosemary's Baby and Howl's Moving Castle. I love stories that are fantastical, surreal, and challenge societal norms.
10. Which filmmakers or creators do you look up to most?
Sofia Coppola, Frederico Fellini, Roman Polanski, Hayao Miyazaki, Ingmar Bergman, and anyone behind the latest HBO mini-series' or Black Mirror.
11. What does your production company name, Take18, represent?
This is the production company I made in high school, and Take18 was meant to represent how everyone who worked within the company was under 18. Now we're all over 18 doing different things but the name still sticks! On one of our feature films Point 453, we actually had a party during one of our shoots for hitting 18 takes on one of the shots.
12. What's the biggest challenge you have faced so far in this industry?
Staying on your own path, not comparing yourself to others, staying patient, and being selective about what you work on. In other words, slowing down. Especially now with social media, everyone is always sharing something, and it really adds to the pressure of the grind that Hollywood promotes. It's not always true that hard work pays off, and it's much more important to me now to create one good thing that yields a large effect rather than a bunch of little things that may or may not do anything in the world. These are the lessons I'm learning everyday.
13. And your biggest accomplishment?
Learning the distribution process and connecting four films to worldwide distribution is definitely my biggest accomplishment. My two feature films The Art of Escape and Point 453 are available for streaming in 86+ countries worldwide on platforms including Amazon Prime, iTunes, and Google Play. Two of my shorts Indelible and Wilted were recently acquired for distribution by KQED and Distribber. It's an arduous, painful process but I got to travel to Cannes, LA, New York a lot for sales meetings last year. Next year I might be going to Hong Kong for FILMART and I'm thrilled but also daunted.
14. If you had the power to write, direct and star in your own movie with an unlimited budget, what would you call it and what would it be about?
I really want to work on Big Little Lies or anything written and directed by Jean-Marc Vallée. So when he wants to make his first feature he should hit me up!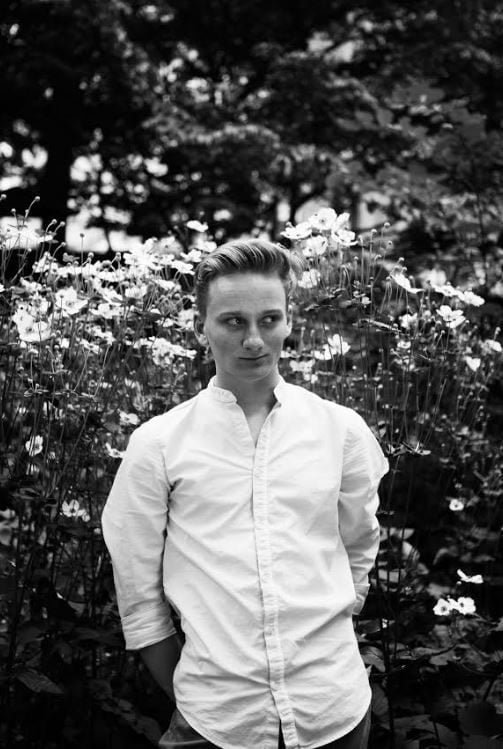 15. Tell me something people would be surprised to know about you?
I'm an introvert and I crave my alone time. I'm also a cross country runner and I run about 3-5 miles everyday. I'm getting into meditation lately and taking more time for me.
16. Biggest pet peeve?
Too many to count. People repeatedly kicking the seat in class, people who make weird noises when they sleep, leaving me on read, the list goes on …
17. Favorite food?
DIM SUM! Or Sushi. I love Asian cuisine with a burning passion.
18. Secret fear?
That everyone secretly hates me and that I will never be as successful as I want to be, and that I will be single for the rest of my life 🙂
19. What's the last movie you watched, and give me a review…but you can only use TWO WORDS for the review : )
A Simple Favor: Beautiful Joke.
20. The one thing I cannot live without is__________.
My phone. Yep. I said it.
21. Most embarrassing moment IRL you wish you could do over?
Everyday is an embarrassing moment! No for real, I'm a total mess. I wish I could redo everytime I've messed up in a meeting or on a date because obviously that might change the course of my life for the better. But I have faith that everything happens for a reason.
22. What else are you working on or have coming up next?
Right now I'm pitching two hilarious TV Shows with some fabulous writers attached, I'm in pre-production for a couple features, and I'm developing some really exciting scripts with PaperChase. I'm sworn to secrecy on most everything but follow me on social media @ethanbpaisley for more updates as they come!
23. Could we get a selfie of whatever you are doing at the moment? It's something we ask to keep it real for the fans!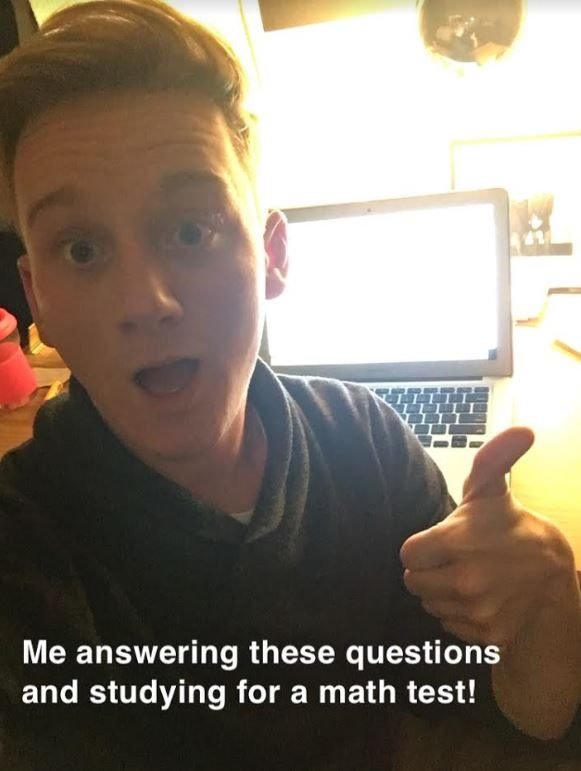 Follow Ethan Paisley:
http://instagram.com/ethanbpaisley
http://www.facebook.com/ethanbpaisley
http://www.twitter.com/ethanbpaisley
https://www.linkedin.com/in/ethanbpaisley/
http://imdb.me/ethanpaisley