How Teens Can Find Work in Rural Communities
In high school, you're told to start thinking about saving money and preparing for the future. It's not always easy to find work, however, or balance a job with all your other responsibilities. If you live in a rural community, you might think your job opportunities are limited, there's actually a lot of work that is perfect for teens!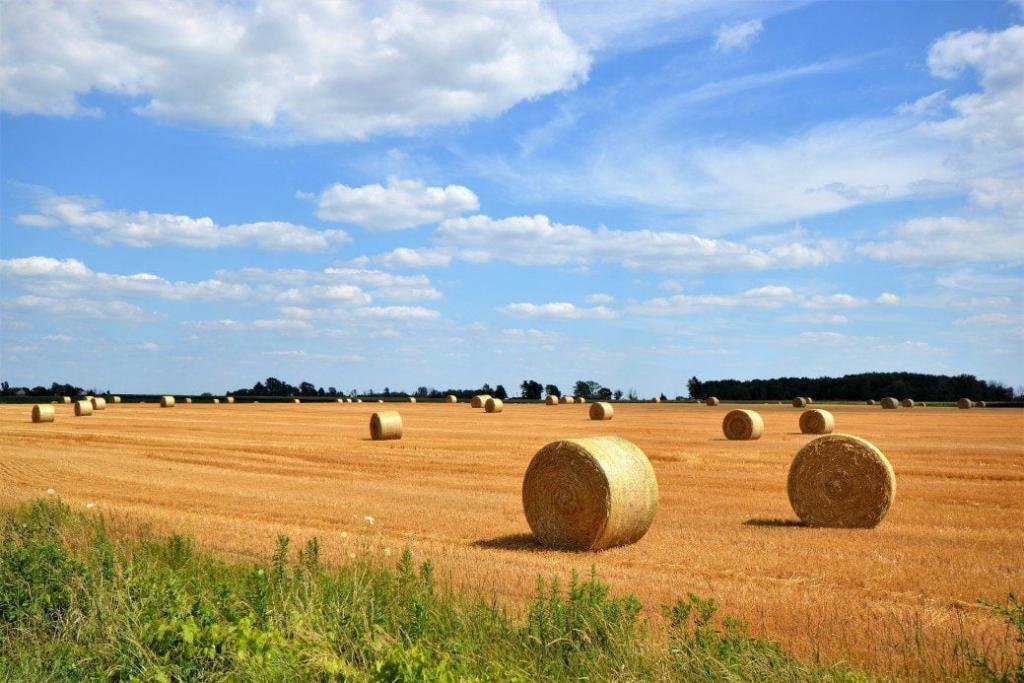 Start Simple
The best thing you can do as you begin working is to start off simple. Right now, your goal is just to get a job. You can work your way up to other positions or seek special opportunities later, but it's helpful to start out with a simple job so you can earn money and gain experience just from the added responsibility. For example, you could start off as a janitor at a fast food restaurant. You could also consider working as a lifeguard, a dishwasher, a receptionist, a cashier, or even a food delivery driver. These jobs don't need any major expertise and they are easy to pick up on. They're an excellent starting place to learn how to work hard.
Offer Yard Work Services
Instead of looking for available jobs, you can create your own. Offering yard work services is a great way to make your own opportunities and serve your community. In rural areas, there's likely a major need for yard work. You can do things like mowing lawns, weeding, or even landscaping. Find ways to reach out to your neighbors and other community members and let them know that you are willing to work. Additionally, you could enlist some of your friends and start your own yard work business to take on bigger projects, like clearing out a barn or planting a garden.
Try Online Side Gigs
Thanks to the internet, you don't need to feel limited by your location. There are many jobs you can do online that allow you to earn some money on the side. If you're looking for something quick and easy, you can do small things like filling out surveys. There are lots of online businesses that pay you to do surveys. It's also possible to participate in online focus groups, especially if you are in a less common demographic. You can be paid to review recorded calls for customer service departments. There are even sites that pay you to listen to and review music. There are also some jobs that you can do consistently online. Though these may take a bit more resume building, if you enjoy writing you can work as a freelance writer or you can even become a blogger. You can also find opportunities as an online tutor or proofreader.
Look for Agricultural Work
Obviously, in a rural area, there will be a need for agricultural work. Most people working in agriculture won't turn down some extra help, so contact people in your area and see if they could use an extra worker. This is a great opportunity for you to learn some skills specific to your area. When working in agriculture, however, make sure to take safety precautions.
If you operate a tractor, canopies can help limit skin cancer risk by keeping you out of the sun. Also, make sure you wear any protective equipment. For example, some machines can be very loud and you may risk damaging your hearing without ear protection.
Make and Sell Crafts
A great way to make money while also doing something you love is to sell crafts that you have made. There are many lucrative types of craft products to consider. For example, you can look into making decorations. These can be very fun and give people something unique to display in their home. Another popular option is making jewelry. People are always looking for quality handmade jewelry that will give them something special to wear. Of course, you can also make useful crafts or put your own spin on everyday items. If you make crafts, sell them within your community or online, or both!
Grow a Garden
Living in a rural area, you likely have ample room for a garden. With a garden, you can begin growing and eventually selling different types of produce. You can specialize in a vegetable garden, herb garden, or fruit garden. Whatever you choose, you'll be able to sell the fruits of your labors to members in your community. When starting a garden, however, it's important to find your own niche. A niche is something that you specialize in. For example, you could make a garden based on foods you know how to grow very well. Your niche can also be derived from plants that do well in your area. It doesn't make sense to start a garden of plants that will struggle in your environment, especially if you mean to sell them in bulk. In addition to selling food from your garden, you can use your garden to make money in other ways such as blogging or starting a social media influencer account about gardening.
Start a Cleaning Business
Just like lawn care, cleaning is a great way to help out in your community and make your own job opportunities. People are often eager to hire someone else to clean their home. There are a variety of services you could offer to people depending on how in depth you want to be. You can offer to do the basics or do deep cleanings of bathrooms or kitchens. Though cleaning isn't the most glamorous job, remember: the more you're willing to do, the more you could potentially earn.
Provide Animal Care
People with pets will always be in want of quality pet care. If you love being around animals, then this could be the perfect opportunity for you. You can offer services that range from checking in with an animal while the owner is at work to caring for animals long term. This can be especially helpful for people who can't go on vacation without finding care for their pets, or who have a lot of animals on a farm. If you are comfortable with animals, this may just be the perfect fit for you!
There are many different ways you can earn money in your rural community, though not all may be immediately apparent. It's worth the effort to find your niche. Sometimes finding work takes a bit of ingenuity, but opportunities are all around you!
Read next: Money Lessons Teens Should Learn Early