Interview with Bella Shepard "Alice" on Brat Network's "A Girl Named Jo"
Brat Network's newest series "A Girl Named Jo" launched this week, and we got the chance to do a Q&A with one of its stars, Bella Shepard. She plays Alice — who isn't exactly BFF material. The series is a teen mystery set in 1963, starring Annie LeBlanc and Addison Riecke as two characters who become unlikely friends from opposite sides of the tracks and uncover the community's complex history.
Let's meet Bella!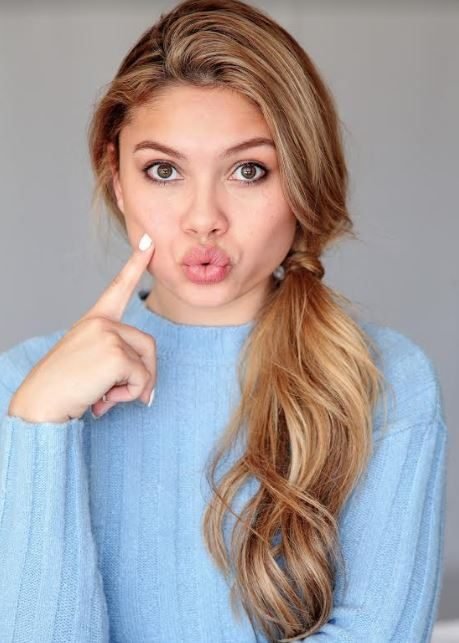 Hello Bella, nice to e-meet you! Before we get into your role on Brat Network's "A Girl Named Jo," tell us a little about yourself.
Well, I'm originally from Michigan and moved to LA 3 years ago. I am very sporty, I was a former gymnast, before I started acting. I wakeboard, ski, figure skate, and surf. I also am a huge animal lover and I have 4 dogs and 2 guinea pigs.
Great. I watched the trailer for "A Girl Named Jo," and it seems pretty intense! Tell us about the show and your character "Alice."
Alice is a proper, seemingly innocent, popular girl from the 60's. She causes a decent amount of trouble, but deep down, I think she struggles with how horribly she treats people. I believe Alice will have a lot to show about what motivates her if there are additional seasons! Crossing my fingers that I can explore more sides of her.
Why do you think teens are going to want to watch this series?
It's very different. It gives more credit to the younger teen audience by giving them more than slapstick comedy. It has mystery and an intriguing storyline to follow. It was great fun to film.
What's been the best part about working on that show so far?
As an actor, it's always my favorite part to create a character that comes alive outside of a script. I get to breathe an entire person to life and I love it. Besides that, making friends with the cast, and working with such a talented, professional team, has been really fun.
How did you get the role?
I auditioned. As an actor, you go on hundreds of auditions, so it's just a way of life for us. Funny story though, my house is a "working actor" too! We film a lot of tv, commercials, films at our house. "Chicken Girls the Movie" filmed at our house way back in January. When I went in to audition for "A Girl Named Jo," in late April, I recognized Annie. We didn't really know each other, but I had seen her at our house! I don't know if she remembered me though! It's great to know her now. She's very sweet. It was so nice to get to know her better.
What do you like the most about a) Annie b) Addison?
Annie is down to earth, very open and kind. We were both gymnasts so I understand her work ethic. She works very hard and I feel protective of her. She's so sweet and easy to be with. Addison is so funny! She's incredibly professional as an actor and so very talented. She is a giving scene partner and I'm lucky to have had the opportunity to work with her. And, seriously, she's just so funny. She makes me laugh so hard. I love them both.
Your hair is naturally dark, but is now pretty blonde. Does having blonde hair change anything…like is it true that blondes have more fun? : )
Haha! I gotta be honest, it was a SHOCK to go blonde. But, it IS fun. More fun? I don't know, haha. But, I really believe that it's ok to have fun with hair and makeup. You shouldn't feel pressure to have your hair or makeup any specific way, just have fun and do what makes you happy. Super short, really long, dark, light, curly, straight!? You will never please everyone and you don't need to. Just be the best you, you can be.
You have worked on notable films/shows such as "Oz the Great and Powerful" as well as "Grace & Frankie." What single moment in show business stands out most in your mind so far?
Wow. I have had so much fun, I can't pick just one! Meeting Sam Raimi as a child was so incredible. He wore a suit everyday and was so confident. He gave me a line, and changed my life. I'm in LA because of that moment. Holding hands with Michelle Williams was so comforting, I love her so much. She doesn't even know how that little moment made me feel. Meeting Lily Tomlin and Jane Fonda was the BEST. Lily is from Detroit too, and I totally vibed with her. But, to have Jane Fonda and Lily Tomlin just come up and introduce themselves to little old me??? Oh my gosh! It completely solidified how I want to be in this buisness. Respectful, gracious, hard-working, and of course ICONIC!! 🙂
If you could "do over" one thing as an actress, what would it be?
Everything I have done continues to lead me to where I am meant to be. All of my setbacks have given me an opportunity to be stronger and better. There are roles that I have lost, but you have to embrace that it wasn't yours if you didn't book it and know that something better is coming. On a wishful "do over" note, I filmed for 21 days in Hawaii and I'd love to do that over!!
Dream role?
So I swim in a silicone mermaid tail, it's been a hobby forever, and I watched Splash a million times as a child. To remake that?? Major dream. Of course I dream of working with an amazing actor like Timothee Chalamet, or landing a theatrical role in a Scorsese, Spielberg, or Tarantino film. Kill Bill Volume 3?? Yes please!
Favorite YouTuber
It changes a lot, but right now, Hailey Sani. She lives in the area and gives great shopping tips.
Biggest pet peeve?
Loud chewers. Haha.
Favorite dessert?
I bake a lot. My Chocolate Chip cookies and our super secret family recipe for No-bake cookies are two favorites. Another major favoite, birthday cake. My mom and I buy birthday cake for no reason! Like, Happy Wednesday, let's buy a birthday cake! Yellow cake, white frosting only.
Most awkward experience IRL (not related to acting)?
Well, I do this weird thing where I dance and sing when I'm eating really good food. Haha. I've been caught more than once in my own food world, not even realizing I'm dancing and singing to myself, out of happiness. I've done that since I was a little kid!
Tell me something people would be surprised to know about you?
I play the drums. I also can play several other instruments by ear. I just pick them up and can usually figure out how to play. I don't put enough time in to be super proficient at any of them, except the drums, but I love to play guitar, ukelele, keyboards etc in my room.
What are you working on next?
I am taking a break to enjoy summer, probably a month off. My best friend from home and my cousin are visiting, and I want to surf!
Can we please get a selfie of whatever you are up to at the moment for the fans?
Sure, attached! I'm just hanging with my friend Layla, shopping and laughing. 🙂 Thank you for asking these great questions. It was so fun!