Interview with Sophia Hammons of "Under Wraps"
Disney Channel's first Original Movie, the 1997 Halloween classic Under Wraps, has gotten the remake treatment for 2021, and we got the chance to do a Q&A with one of its stars, Sophia Hammons!
In the film, three 12-year-old friends accidentally revive a mummy, whom they affectionately name "Harold," and must rush to return him to his resting place before midnight on Halloween. When Harold is inevitably captured by a group of criminals seeking to sell him for a profit, the three kids must band together to stand up to them, face their fears and rescue their new—but rather "ancient"—friend.
Sophia's character Amy is a confident and adventurous 12-year-old who knows exactly what she wants to do with her life – to become a journalist. She is considered the "new kid" until she befriends Marshall and Gilbert and they all embark on this new adventure together.
Apart from Under Wraps, Sophia recently played "Isla" in Netflix's hit television project, The Social Dilemma, which explores the dangerous human impact of social networking. Isla is a teenage fictional character in the documentary and viewers get to see through her eyes how social media impacts mental health and self-esteem in young people.
Scroll down to get to know Sophia a bit better in her Q&A with Teens Wanna Know!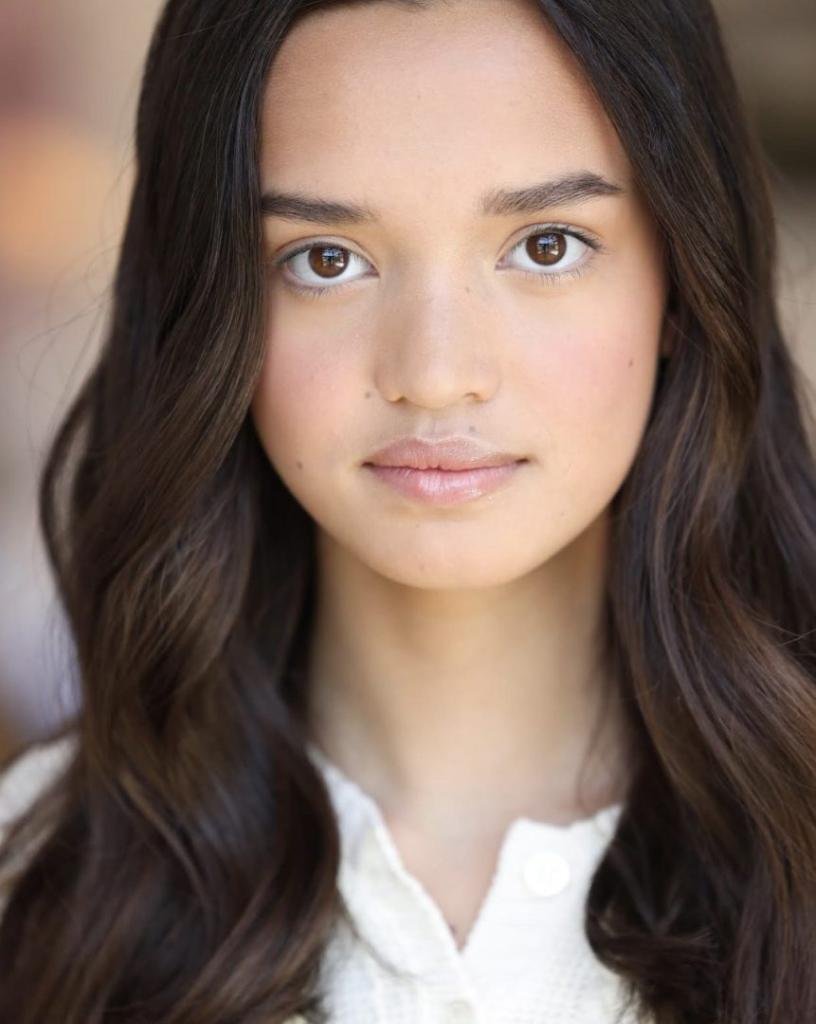 Hello Sophia, nice to e-meet you! Please tell us a little about yourself outside of show biz?
I love acting, and I travel a lot because of it, but when I'm home, I enjoy spending time with my dad, my dog, and my friends.
Great! Now please tell us about your film Under Wraps and your character?
Under Wraps is about three kids who accidentally revive a stolen mummy and have to get him back to his resting place before the time runs out! I play Amy, the new girl in town. She wants to be an investigative reporter– the mummy is a great story, and she goes after it. She knows what she wants, and she's kind of the leader of the group, but she also becomes great friends with the boys.
Why do you think people are going to want to watch it?
I think people are going to watch Under Wraps because it's fun for the whole family! It's a remake of the first ever Disney Channel original movie, so both parents and kids will love it. Plus, it's full of adventure and excitement!
What's been the best part about being filming it?
The best part about filming Under Wraps was definitely hanging out with the cast and making new friends. We still talk to each other almost every day.
And the most challenging?
The most challenging part of filming Under Wraps was the rain. We shot the film in Vancouver, and it rained A LOT, like every day. But you kind of get used it, and the crew was amazing.
Did you watch the original? If so, how does this new one compare?
I purposely didn't watch the original until after I was cast because I wanted to have my own take on the character. In Vancouver, we all got together and watched it. I think our version stays true to the original story and at the same time updates it. Our version is definitely more diverse, fast-paced, and action-packed!
Brag to me about your biggest blooper on set! (or share a funny moment that happened with your co-stars).
There were a lot of funny moments on set. We were always laughing because we're such good friends, and Christian is hysterical. One really funny moment that actually made it into the film is when we're in the hearse with Buzzy, and Gilbert says that the problem with their plan is that they're 12… one… two. Christian made that up on the spot, and we were all laughing hysterically, but it made it into the film.
Favorite social media influencer or channel and why?
I did this film called The Social Dilemma, which is about the impact of social media on society, so I try to use social media conscientiously. 🙂
Biggest pet peeve?
When people don't tell the truth.
What's your "get pumped" song?
"Supermassive Black Hole" by Muse.
If you could go back to any time before you were born and ask a famous person one question, who would you like to meet and what would the question be?
I would love to talk to Natalie Portman while she was making The Professional.
Secret fear?
I have two: ghosts and being trapped in elevator.
Favorite movie?
Promising Young Woman. Carey Mulligan is amazing.
Favorite book?
Dune, for obvious reasons (Timothee Chalamet).
Tell me something people would be surprised to know about you.
I'm often the youngest person in my grade. Also, I lived in the jungle in Indonesia for a summer.
The one thing I cannot live without is__________.
My dog Larry. He's the best.
Tell me ONE food you REFUSE to eat and why?
Peanut butter. Ew. Makes my stomach hurt just thinking about it.
What else are you working on or have coming up next?
I can't say right now, but you should be hearing something soon.
Follow Sophia:
https://www.instagram.com/thesophiahammons/