Issie Methven: 15-year-old making a splash in London theater!
Issie (Isabelle) Methven just turned 15 a few weeks ago, but you wouldn't guess it from her long list of prestigious London theater credits including her professional West End theatre debut as Little Cosette in Les Miserables, Summer Hathaway in Original UK Cast of School of Rock, Jane Banks in Mary Poppins, and Brigitte Von Trapp in The Sound of Music and several acting roles with the Royal Opera House in London's Covent Garden.
She's also got a few screen credits, including an upcoming film, and hopes to have a shot at Broadway some day. With her training at the Sylvia Young Theatre School in London, a leading school for a lot of young British performers, she's sure to have a good chance!
Let's find out more about her!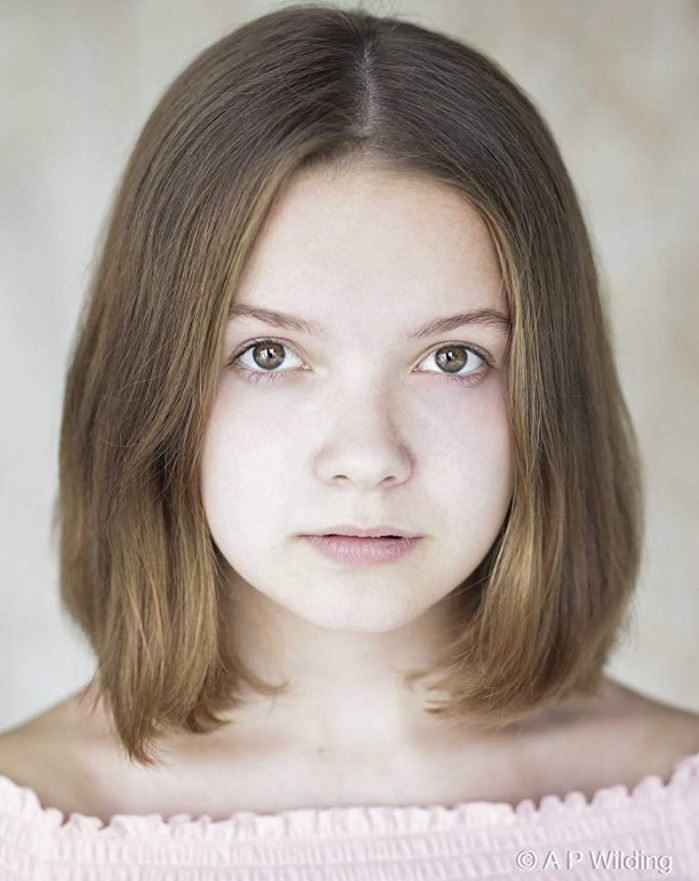 Hi Issie, nice to e-meet you! Tell us a little bit about yourself apart from your life in show biz.
I'm 15 and live in Hertfordshire, England. I live with my Mum, and my brother. I'm really lucky as I go to a school for performing arts in central London, which means I spend 3 days a week doing academic subjects (Math, Science, English, etc.) and 2 days doing vocational subjects (Ballet, Drama, Singing). When I'm not at school or working, I like to explore new places, especially on holiday!
Cool, now let's talk some business haha! You have a ton of theater credits in the UK, from Les Mis to Annie to Sound of Music. What's been your absolute favorite theater experience and why?
So hard to choose….I'd have to say that being the first ever Summer Hathaway in Andrew Lloyd Webber's "School of Rock" was a pretty amazing experience. Being in the original cast of a show that's so focused on the kids was the best ever. As well as performing on stage, we had some fantastic opportunities such as being part of the official launch, playing at the Olivier Awards and playing to a crowd of 10,000 at BBC Proms Party in the Park. Andrew is just the kindest man, and it was a dream to be part of one of his new shows.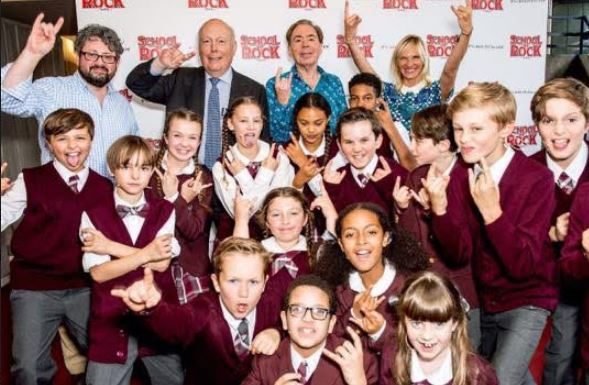 What's been the most embarrassing thing to happen to you on stage?
I have had a few stage bloopers. My faves being when the revolving stage refused to turn round in Les Mis, and I ended up singing with my back to the audience, and more recently when I got stuck up the chimney in the "Step in Time" in Mary Poppins. Bert had to keep whistling and pacing whilst the stage hands and crew tried to get me out.????
I understand you have a movie coming out soon, can you tell us a little about it and your character?
The movie is a modern day twist on "A Christmas Carol;" I play Ellie, the daughter of the protagonist. It was great to part of something so original, and I had the best time.
You have met a few famous people. Who has been your favorite celebrity you have met and what was that like?
My absolute favourite has to be Elton John. He was just so friendly. He could tell we were very nervous and came straight over to talk to us. Such a nice man!
Tell me something people would be surprised to know about you?
I'm terrified of baked beans. Don't laugh, it's a real phobia.
Biggest pet peeve?
OMG chewing loudly !!!!! It drives me crazy……
The song I have on repeat on my playlist right now is __________ by ___________?
Ava Max – "So am I?" Her song has a great message and I can totally relate.
Nervous habit?
Playing with the front bit of my hair. My mum calls it the "Twiddler" and it's a habit I've had since I was old enough to have hair.
Favorite food?
Oh that's a hard one…….I'd have to say chocolate……..no, strawberries……….no definitely chocolate………..maybe both together?
Secret obsession?
Jonas brothers….? I'd love the opportunity to work with them.
What's the last movie or show you watched, and give me a review…but you can only use TWO WORDS for the review : )
The Umbrella Academy on Netflix. SO ORIGINAL.
The one thing I cannot live without is__________?
My Mum, she supports me constantly and always picks me up when I'm down.
What else are you working on or have coming up next?
I've had quite a few auditions over the past few weeks, from a couple of TV shows, to a West End musical. I've not bagged the job yet so watch this space. I really loved being on set recently, and I can't wait for the next opportunity.
Selfie!
????I was at school at the time.