Prom/Graduation Skincare Giveaway! CapriClear, Jojoba Oil, Swim Spray, ScarAway, AcneFree
With Prom season well underway and Graduation right around the corner, it's time to highlight some great products to keep your skin in "primo" condition for some of the most memorable times of your life.
And, of course, these great brands have also provided some GIVEAWAY SWAG…you can enter to win all of these great items at the bottom of this post.
So let's get right into the products. First up we have CapriClear Spray On Moisturizer:
CapriClear is an all-natural, exceptionally pure and gentle spray-on moisturizer designed to hydrate and soothe even the most sensitive skin using a single, highly effective ingredient: 100% fractionated coconut oil. Fractionated coconut oil (FCO), also known as Caprylic/Capric Triglyceride, is extracted from whole coconut oil. It is the purest and most stable form of coconut oil available, offering all of the ingredient's skincare benefits, without the fragrance. FCO also has natural antioxidant and anti-bacterial properties. CapriClear can be used by all skin types and people of any age. It can even be used on the delicate skin of babies and children. It is great for anyone who is sensitive to ingredients commonly found in skin care products. CapriClear also bears the National Eczema Association (NEA) Seal of Acceptance™, and is part of the Eczema and Sensitive Skin Education (EASE) program. CapriClear has proven clinically effective in helping to relieve symptoms associated with eczema and atopic dermatitis such as flaking, cracking, itching, scaling, redness, etc. It also penetrates the skin to help improve the appearance of scars and stretchmarks. CapriClear is free of fragrances, emulsifiers, dyes, preservatives, additives, parabens, phthalates, sulfates, PABA, gluten, and other toxins that can cause skin irritation. CapriClear is sold in a full size 5.2 oz bottle (MSRP $19.99) over-the-counter and is available at fine retailers including ULTA, Harmon, Bed Bath & Beyond, Amazon.com, drugstore.com, AskDerm.com, GreenCupboards.com and more.
Next is 100% Natural Australian Jojoba from The Jojoba Company Australia:

Jojoba is pure bottled goodness with just one ingredient and multiple uses. Made exclusively with 100% natural Australian jojoba grown, nurtured and harvested on the company's own farm, this lovely liquid acts as a natural moisturizer and skin soother, makeup remover, hair, scalp, hand and cuticle conditioner, and more. Jojoba is a wax ester, a key component of healthy, young human skin, which allows skin to "recognize" jojoba as its own, and allows it to absorb deeply for greater hydrating benefits.
With the end of the school year comes pool parties, and the next product in our giveaway, SwimSpray, helps eliminate chlorine odor and irritation from hair and skin.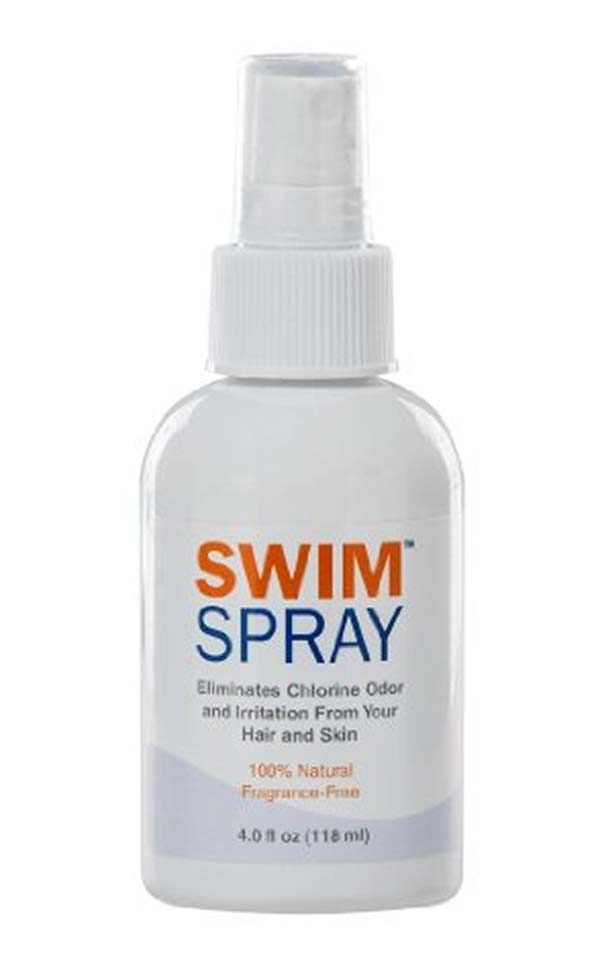 Invented by a swimmer, SwimSpray is a 100% natural Vitamin C-based technology. Swimspray solves the problems chlorine leaves behind – strong chlorine odor; dry, itchy, and irritated skin; bleached, straw-like hair; etc. Leave the chorine smell where it belongs – poolside.
"I'm absolutely addicted to SwimSpray," says Olympian Chloe Sutton. "I don't know how I ever got along without it. The biggest thing that I've noticed is that my hair and skin are so much healthier. My hair feels lighter since it's not weighed down by the chlorine, and I no longer get itchy dry skin. And it neutralizes chlorine from my swimsuit."
Suffer from acne scars or other skin blemishes? ScarAway is a miraculous product — we can vouch for it at Teens Wanna Know because we have used it to great results. Read on to find out what it does.
ScarAway Silicone Scar Sheets effectively shrink, flatten and fade hypertrophic (raised) and keloid scars. Using advanced patented silicone technology, previously available only through hospitals, burn centers and plastic surgeons,this medical-grade scar treatment product providesthe ultimate in non-invasive, drug-free scar treatment. Ideal for scars caused from surgical procedures, injuries or burns. Scars may feel softer in just a few days, with visible results seen in as little as 4-8 weeks. Delivers slight pressure directly to the scar and mimics the natural barrier function of healthy skin, diminishing the scar'sappearance and restoring skin to a more natural texture and color. May be used on any skin tone and on scars that are old or new. Each ultra-thin, breathable, washable sheet lasts up to one week; remove while bathing or showering and keep in convenient storage case that comes with each kit.
And finally, speaking of acne, our last item AcneFree Body Clearing Acne Spray will help you clear up right before your big Prom or Graduation night.
Everyone wants to avoid zits on their face. But one acne problem which affects teens all over, and which hardly gets any attention from acne treatment makers, is body acne. AcneFree Body Clearing Acne Spray addresses body acne with an effective spray that helps reach those difficult places, like your back. Containing the very effective main ingredient of Salicylic Acid, it also contains some moisturizers to help keep your skin supple and soft.
TEENS WANNA KNOW PROM/GRADUATION SKINCARE GIVEAWAY!!!
Win all this stuff below if you are chosen as part of our random drawing.